5 Blues Guitar Video Lessons
Take Your Blues Playing to the Next Level With 5 Essential Step-By-Step Lessons.
Course Curriculum
How This Course Works - Start Here
Available in days
days after you enroll
Chapter 1 - Intro
Available in days
days after you enroll
Chapter 2 - Mixed Blues Scales
Available in days
days after you enroll
Who is This Courses For?
This course is designed for guitarists looking to expand your blues beyond the basics and integrate jazz concepts into your blues solos.
It's for guitarist's who:
Have explored blues scales and are ready for the next step.
Love Robben Ford, Larry Carlton, and others but don't know what they're playing.
Have tried other blues courses but weren't satisfied with your progress.
Are ready for a challenge in your blues guitar studies.
Want to try out a FREE course to see what the hubbub is all about.
I've been playing blues and jazz blues for over 25 years and have jammed on the blues with musicians all over the world.
I want to share with you everything I've learned about how to reach the next level in your blues playing and inject some jazz into your blues solos.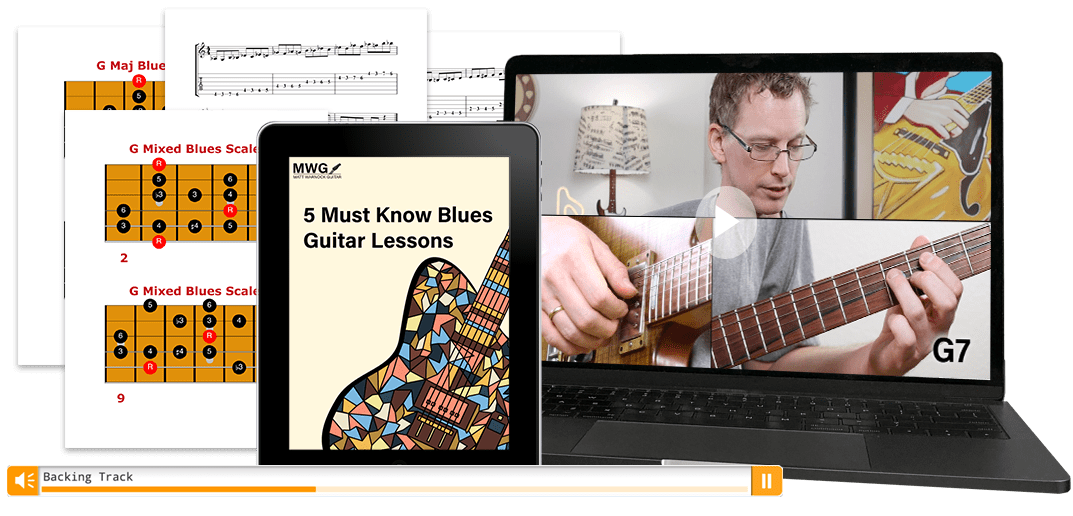 When I was first learning guitar I went all in on the blues, I loved blues guitar and spent hours a day exploring soloing and chord concepts.
I learned full blues solos by ear, I stole every chord shape from my favorite players I could, and when I was ready, I jumped on stage at jam sessions and loved it.
At the time I was cruisin' with the blues, everything was clicking, and I was turning heads on stage at jams and gigs.
But.
Then something funny happened, I heard Robben Ford and he stopped me in my tracks.
He was playing blues, but it was different.
The blues scale was there, and those chords I knew, and there was a whole bunch of other stuff that I didn't recognize.
It was that "other" material beyond the blues scale and basic chord shapes that blew me away, and I knew I had to learn how to play in that style no matter what.
So, I put my head down, transcribed a ton of lines and solo, learned new chords, and went all in to expand my blues playing.
The lessons I learned during this stage in my musical development skyrocketed my playing, opened new doors in my career, and set the stage for me to head into jazz guitar later on.
It is these essential concepts and skills that are at the core of this FREE blues guitar course.
These 5 must-know lessons will transform your blues playing, open your ears to new sounds, and help you expand beyond box patterns in your playing.
Oh, and these exercises are also a blast to work on I the practice room.
Can't go wrong there.
The next step in your blues guitar journey is in front of you, let's work together to help you become the best blues guitarist you can be.
What You Learn
Mixed blues scales - how to combine major and minor blues over 7th chords.

7th, 9th, and 13th chords with inversions.

Essential swing blues rhythms.

Chromatic ornaments - how to make scales sound like music.

Replicate a jam session situation with a real soloist.

And much more!
What You Get
Video lessons with multiple camera angles for each chapter.

Can slow down any video lesson for easy learning and practice.

PDF's with musical examples and details practice info.

Backing tracks, trio and duo, in 3 tempos.

Full blues tracks and G7, C7, D7 tracks.

Bonus chapter - Swing blues basslines for guitar.

And much more!
Benefits
Add a cool jazz sound to your blues solos and chords.

Learn the 1 scale that every great blues guitarist uses.

Level up your blues rhythm guitar playing instantly.

Never play a "boring" or "meh" blues solo ever again.

And Much More!
Why Enroll
Easy to follow exercises.

Fun workouts in the practice room.

HD videos with 3 camera angles for easy learning.

Musical examples in TAB, diagrams, and notation.

Backing tracks and audio examples to jam with.

And Much More!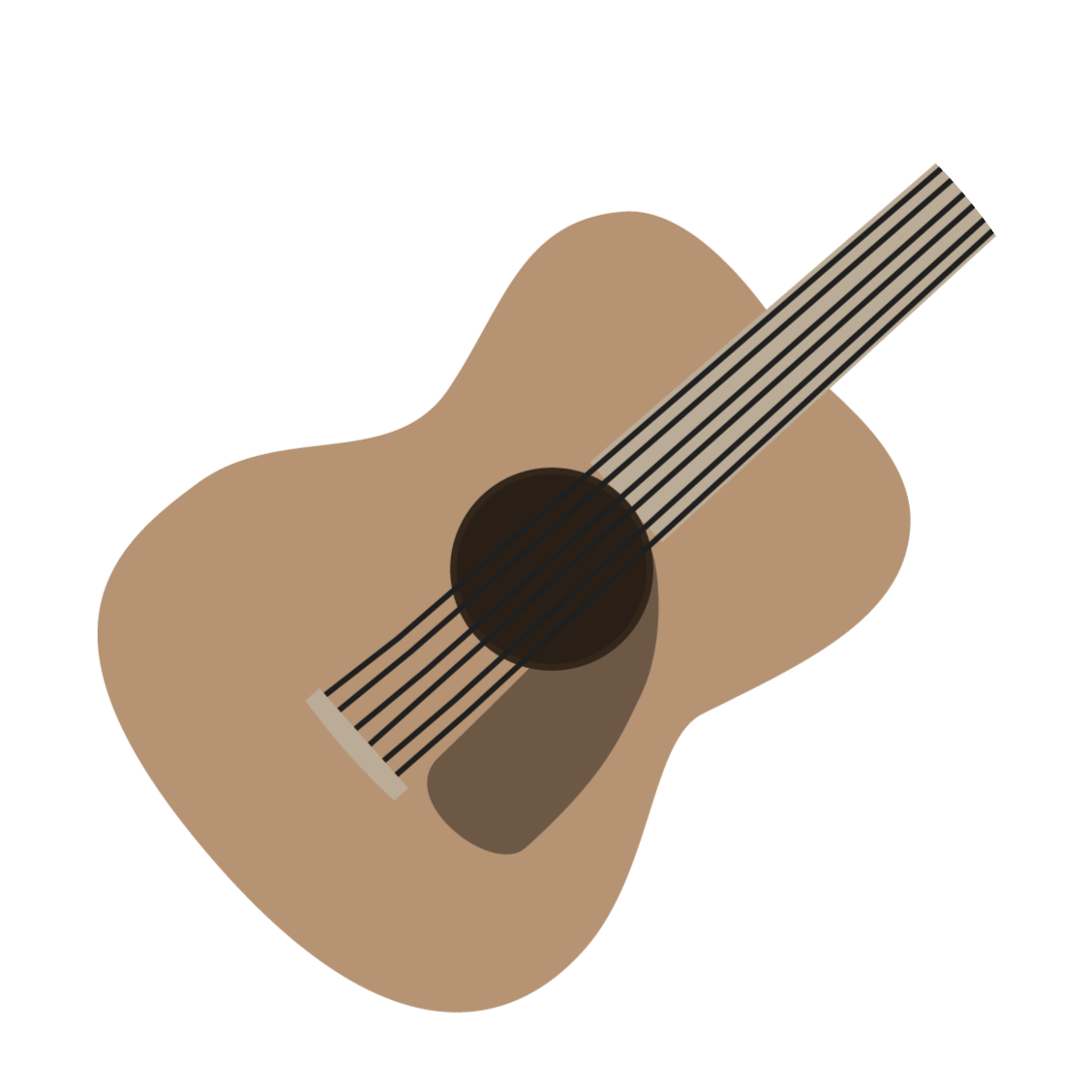 "My best compliments about the video lesson! It's clear and the material useful. I got started only yesterday evening and everything seems to me very well done ..."
- Giorgio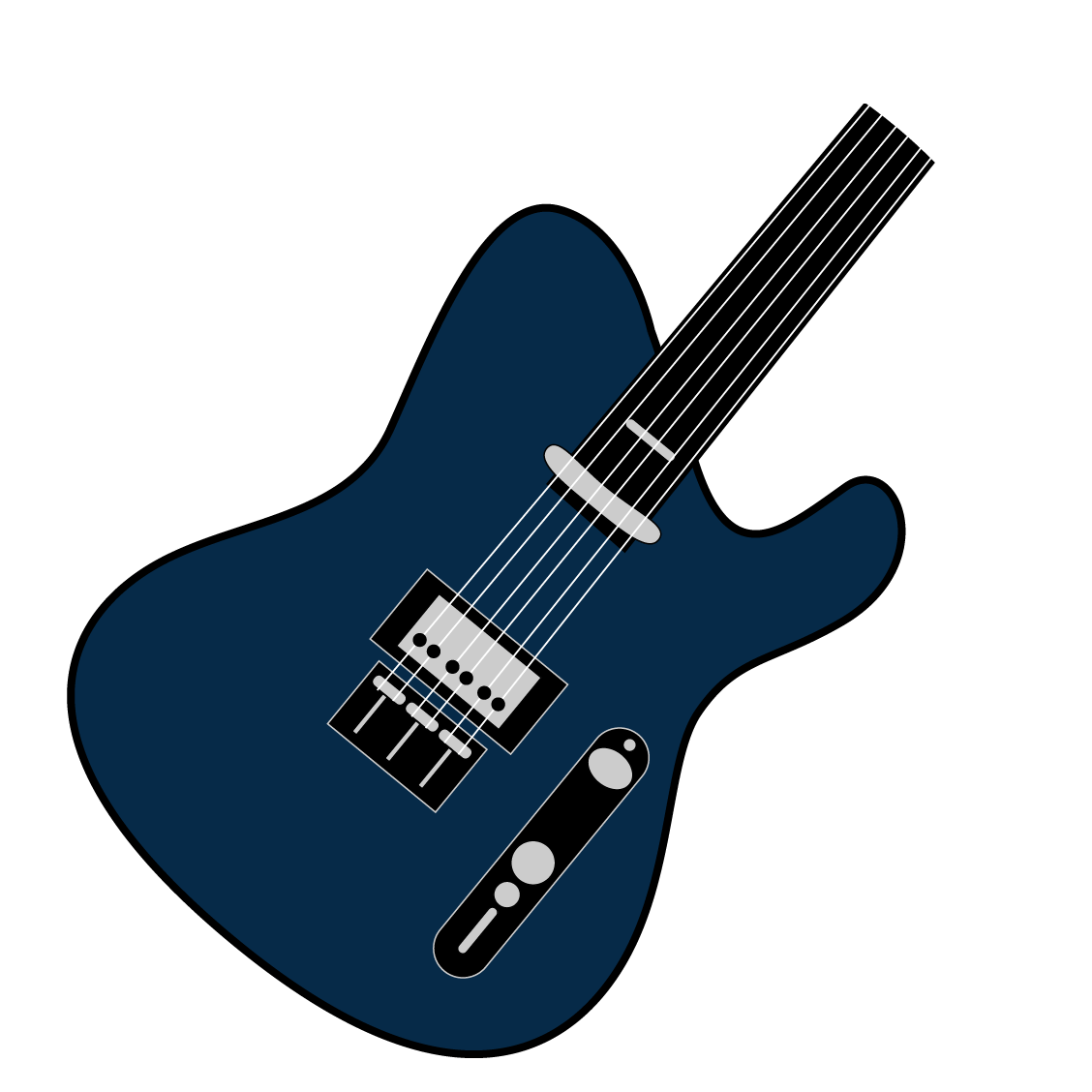 "There are many players who think that they are great and won't give you the time of day. On the other hand, there are GREAT players who are willing to give you everything!! Thank you, Matt!"
- Steve
Frequently Asked Questions
When does the course start and finish?
The course starts now and never ends! It is a completely self-paced online course - you decide when you start and when you finish.
Can I download the files for each course?
You can download all PDFs, audio examples, and backing tracks to practice offline. The videos are only viewed on the page.
What if I have a question about the courses or about music?
You can post all questions related to the course in the comments section of any section. I aim to answer all questions within 24 hours of posting. Also, you can use the instant messenger on the bottom right of page to ask questions or you can email me at [email protected].
Do I have to play jazz to use these courses?
No, not at all. Some of the material is presented over jazz chords and songs and you can apply this material to any genre. If you enjoy soloing in different styles, such as blues, rock, funk, fusion, soul, metal, etc., then this material can be used in your playing.
What if I don't know where to start with my playing or which course to start with?
No worries, use our success paths and follow the step-by-step guides to learning what you want to work on – getting started, jazz guitar, blues guitar, guitar technique, lead guitar, rhythm guitar and much more!
What if I want access to multiple courses or MWG eBooks?
This is why we have the Guitar Mastery Membership which includes ALL previous and future courses as well as every single eBook Matt has ever produced. For added bonus the 1st month is only $1 for limited-time.