About Matt Warnock Guitar
Hello! I'm Matt, and I'm going to teach you how to play jazz guitar.
Yes, you.
Whether picking up a guitar has always been a far-off dream, or you've felt bogged down by the technical demands of jazz music in the past, I'm here to help you unleash your inner musician and start you on your path of creative expression.
From the first jazz guitar lesson I taught at age 17, I've dedicated my life to helping people realize their dreams of playing this special genre of music. In the 27 years since that first lesson, I've helped countless aspiring musicians just like you learn jazz guitar and improvisation.
Throughout my career, I've taught over 8,000 one-on-one jazz guitar lessons, given more than 500 workshops, and taught 11 million guitar students through my online lessons, establishing myself as an expert in problem-solving jazz concepts and helping students overcome their musical barriers.
Since receiving my doctorate in jazz guitar performance from the University of Illinois, I've been fortunate to spend my time traveling the world doing what I love: Playing and teaching jazz guitar.
My Philosophy
My lessons are welcoming, inclusive, and encouraging to everyone who wants to play jazz guitar - no matter a student's background. I believe that with the right guidance and encouragement, anyone and everyone can play jazz guitar.
How do I know that every student holds the potential to play jazz guitar? Because truth be told, I wasn't a natural talent myself. Without a natural ear for music, I initially struggled to progress with jazz guitar. However, through perseverance, dedication, and commitment, I developed systems to tackle problems and overcome obstacles on the fretboard.
My teaching philosophy is rooted in authentic love for both my instrument and the learning process. I love watching people grow as guitarists, achieve goals they thought were impossible, and tap into their inner artists.
Whether you want music to be your primary way of making living or want to have fun playing jazz for your own enjoyment, my openhearted philosophy extends to every type of learner.
My Students
I work best with students who are ready to dedicate time and resources to playing jazz guitar. I love to work with people who already have a genuine love of jazz music and are eager to push themselves and challenge themselves to be better every day.
My students often come to me because they've tried every other type of lesson, instrument, or method and are ready to give up. My teaching works right away - I've never had a student who couldn't play a bit of jazz guitar by the end of their first lesson.
From the jump, my students have fun learning to love their jazz guitar journey, wherever it may lead them.
My Mission
I'm determined to help you reach your musical goals and maximize your musical ability. No matter what you hope to get out of lessons - gigs, playing for yourself, or playing for friends and family - I'll meet you where you're at.
Despite any struggles you face or hurdles holding you back, I know I can help you. If you've always dreamed of learning the jazz guitar, my mission is to help you play jazz standards with authentic vocabulary, strong swing feel, and a newfound sense of excitement & hope for your musical future.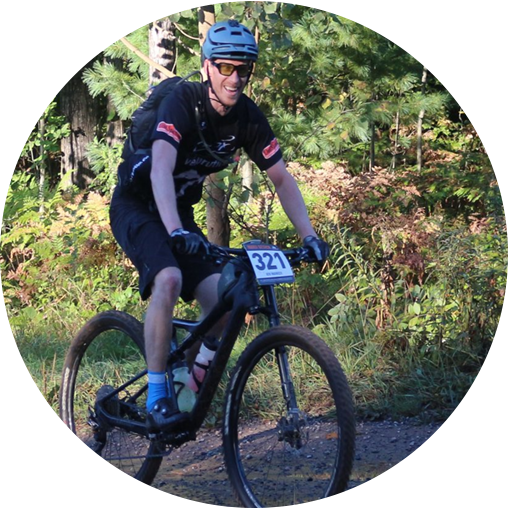 Ben Warnock
Ben, MWG's Marketing Analyst, deals with all the numbers and data behind the scenes. He helps showcase everything MWG has to offer through ads and finds new people to join the MWG Community.

When he isn't working, Ben is biking, skiing, snowshoeing, fishing, and enjoying the outdoors in any way he can.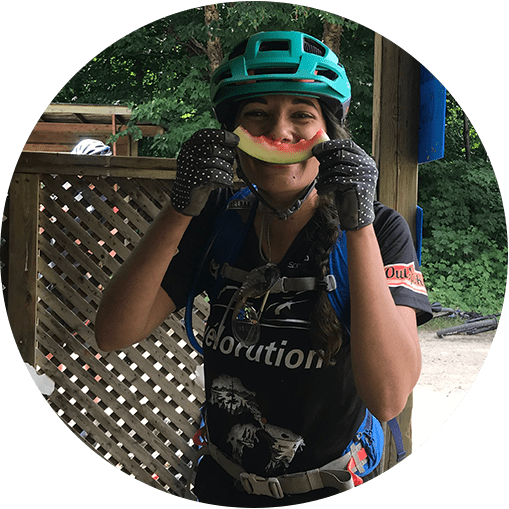 Steph Eusebi
Steph is MWG's Web and Graphic Designer; her designs range from creating code for website layouts to illustrations for promotional content, as well as title cards for the monthly jazz standards.

When she isn't knee deep in code or illustration, she can be found riding mountain bikes on the trails with her partner-in-crime, Ben Warnock.
The MWG & GJA Scholarship Program.
Every MWG purchase helps fund scholarships for students of the Goa Jazz Academy in India – an program led by Karan Khosla, a close friend and former student of mine. Karan and I work together on curriculum for the students, as well as plan concerts and interactive online classes. We thank you for your continued support and for helping to share the gift of music with GJA students.