About Matt Warnock Guitar
Hi there! I'm Matt, a passionate jazz guitarist and dedicated educator.
I'm thrilled to guide you on your jazz guitar journey.
I've played over 2,000 gigs worldwide, including Canada, US, Brazil, England, France, Belgium, Latvia, Estonia, Nepal, and New Zealand.
I've shared stages with jazz greats like Slide Hampton, Darmon Meader of New York Voices, Stefon Harris, and Randy Brecker.
But teaching has always tugged at my heartstrings.
I taught my first jazz guitar lesson at 17, and it kindled a lifelong passion.
Since then, I've led over 8,000 one-on-one lessons and 500+ workshops.
I've also taught at institutions like Western Illinois University, University of Illinois, and Western Michigan University.
The total? A whopping 11 million online students and counting.
I've dedicated my career to simplifying complex jazz concepts and breaking musical barriers.
I hold degrees from McGill University (Bachelor's in Jazz Guitar Performance), Western Michigan University (Master's in Jazz Performance), and University of Illinois (Doctorate of Musical Arts).
Each has shaped my understanding of jazz guitar.
I recently launched my debut solo jazz guitar album, "Homecoming."
It reflects my 25-year journey back home to Northern Ontario.
The album's tracks tell my story—reconnecting with my roots, family, and the charm of Northern Ontario.
"Homecoming" is available on:
I'd be honored if you'd take a listen.
As for you, whether you dream of a career in music or enjoy playing for fun, I'm here to help.
Each learner is unique, and so is each hurdle.
But together, we can chart a rewarding path through the world of jazz guitar.
I want to help you unlock your potential and reach your musical goals.
Your journey will be filled with excitement and hope.
And if you've yearned to learn jazz guitar, I'm ready to guide you.
Thank you for your support. I can't wait to start our musical journey together!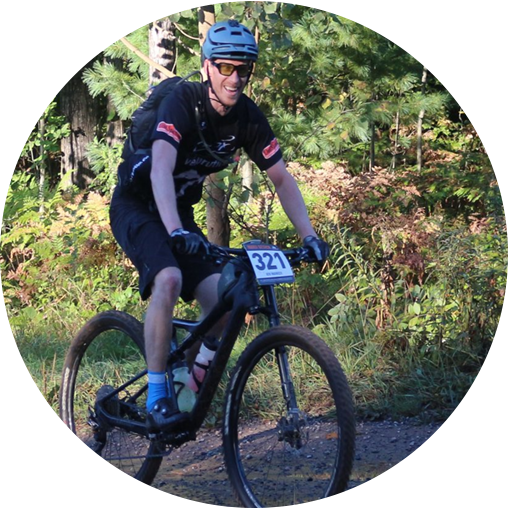 Ben Warnock
Ben, MWG's Marketing Analyst, deals with all the numbers and data behind the scenes. He helps showcase everything MWG has to offer through ads and finds new people to join the MWG Community.

When he isn't working, Ben is biking, skiing, snowshoeing, fishing, and enjoying the outdoors in any way he can.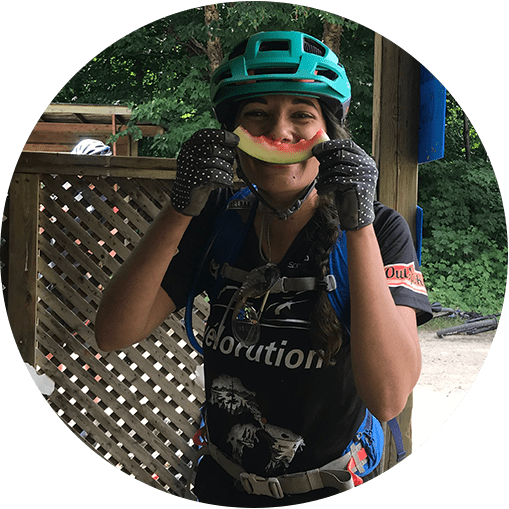 Steph Eusebi
Steph is MWG's Web and Graphic Designer; her designs range from creating code for website layouts to illustrations for promotional content, as well as title cards for the monthly jazz standards.

When she isn't knee deep in code or illustration, she can be found riding mountain bikes on the trails with her partner-in-crime, Ben Warnock.
The MWG & GJA Scholarship Program.
Every MWG purchase helps fund scholarships for students of the Goa Jazz Academy in India – an program led by Karan Khosla, a close friend and former student of mine. Karan and I work together on curriculum for the students, as well as plan concerts and interactive online classes. We thank you for your continued support and for helping to share the gift of music with GJA students.