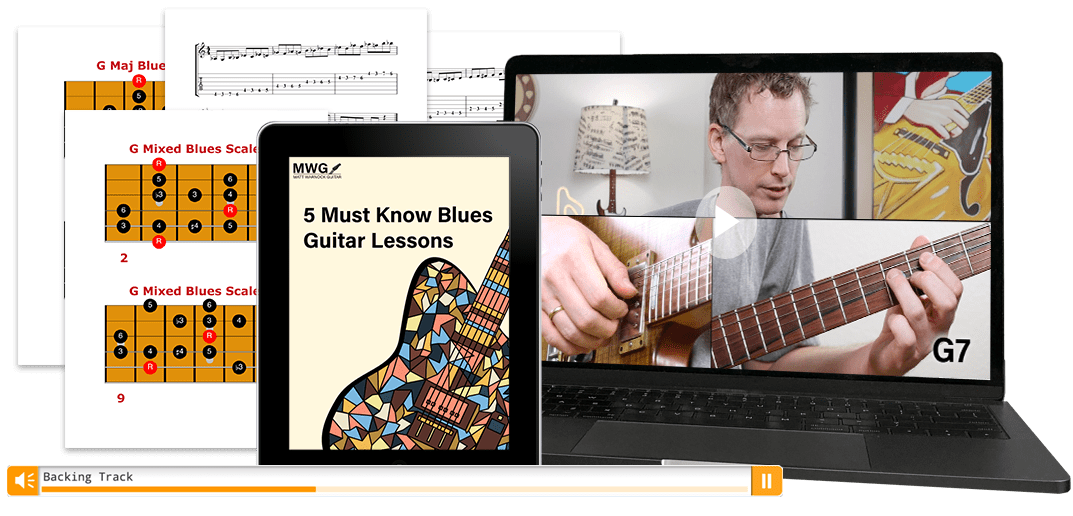 Swing Blues Guitar
"My best compliments about the video lesson! It's clear and the material useful. I got started only yesterday evening and everything seems to me very well done ..."
- Giorgio
What You Learn
Mixed blues scales - how to combine major and minor blues over 7th chords.
7th, 9th, and 13th chords with inversions.
Essential swing blues rhythms.
Chromatic ornaments - how to make scales sound like music.
Replicate a jam session situation with a real soloist.
And much more!
What You Get
Video lessons with multiple camera angles for each chapter.
Can slow down any video lesson for easy learning and practice.
PDF's with musical examples and details practice info.
Backing tracks, trio and duo, in 3 tempos.
Full blues tracks and G7, C7, D7 tracks.
Bonus chapter - Swing blues basslines for guitar.
And much more!
Benefits
Add a cool jazz sound to your blues solos and chords.
Learn the 1 scale that every great blues guitarist uses.
Level up your blues rhythm guitar playing instantly.
Never play a "boring" or "meh" blues solo ever again.
And Much More!
Why Enroll
Easy to follow exercises.
Fun workouts in the practice room.
HD videos with 3 camera angles for easy learning.
Musical examples in TAB, diagrams, and notation.
Backing tracks and audio examples to jam with.
And Much More!
Course Curriculum
Chapter 1 - Intro
Available in days
days after you enroll
Chapter 2 - Mixed Blues Scales
Available in days
days after you enroll
Chapter 3 - Chromatic Ornaments
Available in days
days after you enroll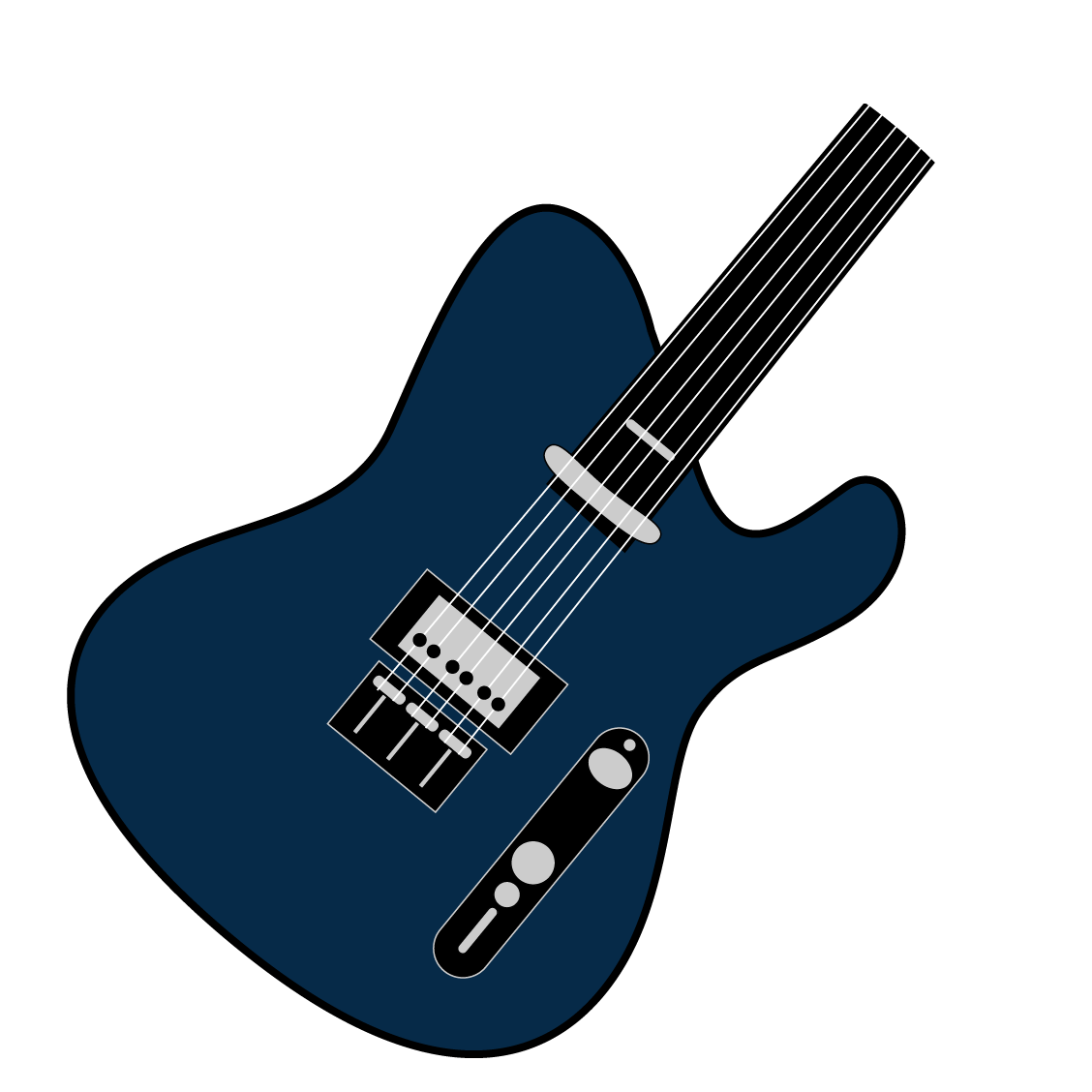 "There are many players who think that they are great and won't give you the time of day. On the other hand, there are GREAT players who are willing to give you everything!! Thank you, Matt!"
- Steve
Frequently Asked Questions
When does the course start and finish?
The course starts now and never ends! It is a completely self-paced online course - you decide when you start and when you finish.
How long do I have access to the course?
How does lifetime access sound? After enrolling, you have unlimited access to this course for as long as you like - across any and all devices you own.
How do you make a major blues scale?
You make a major blues scale by adding a b3 blues note to a major pentatonic scale or using the intervals 1-2-b3-3-5-6.
Is the blues scale major or minor?
The blue scale is both major and minor as there are both major blues and minor blues scales .The major blues scale has the intervals 1-2-b3-3-5-6 and the minor blues scale has the intervals 1-b3-4-#4-5-b7.
What is the difference between pentatonic and blues scale?
A blues scale is a pentatonic scale with one note added, b3 for major and #4/b5 for minor. So these scales are very closely related.
What key is the blues scale in?
The blues is a key like major and minor. If you're playing a blues song with a tonic chord G7, you say that's in the key of G blues. Just like if you had a tonic chord Gmaj7 you'd say the key is G major, and with a tonic chord of Gm7 you'd say key of G minor.
What chords are used in the blues?
The 3 most common chords in blues are the I7, IV7, and V7 chords. Blues is often described as three chords and the truth, those are the 3 chords.
What are the chords in the 12 bar blues?
The chords in a 12-bar blues are I7-I7-I7-I7 then IV7-IV7-I7-I7 and finally V7-IV7-I7-V7. 3 chords and 12 bars to build a blues song.