Che Bonilla, Player Profile
This shy guitarist learned to comp, solo, & build chord melodies over standards.
Before MWG
Struggled with soloing over standards.
Didn't know how to build or use jazz chords.
Couldn't play scales, modes, or arpeggios.
After MWG
Soloing over standards with sidestepping, enclosures, & more.
Nailing chord-scale relationships and how to solo with modes.
Creating chord melodies over jazz standards.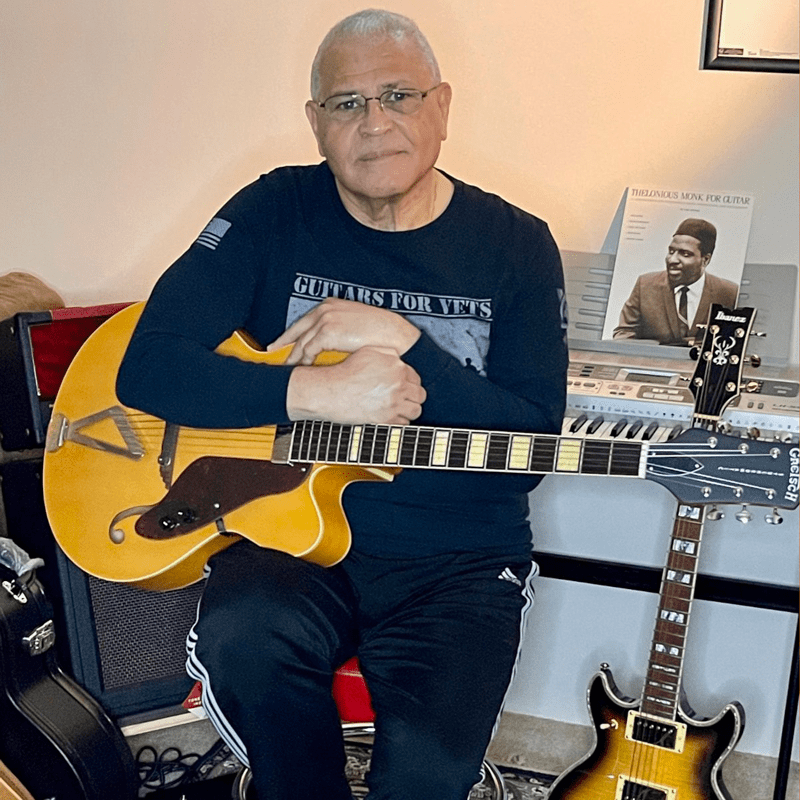 "Being a part of MWG is like having a personal guitar teacher who shows up regularly at your home, whenever you need them, to clarity every issue. Matt's always there to answer ANY question, regardless of level or how simple you think the question is. The amount of material on MWG is enough to maintain your music education for years. On top of that, All Access members are the most helpful, warm, and kind folks out there. I started out shy, unwilling to post videos. Now I post almost daily and the support I receive has taken my playing way beyond my expectations." – Che Bonilla - USA
Frequently Asked Questions
1. Any contracts or commitments?
None. You sign up for the course and get instant lifetime access.
2. Are the lessons downloadable?
All PDF, audio examples, and backing tracks are downloadable. Videos are streamed online.
3. What's available to me when I sign up?
Everything. As soon as you sign up, you get full access to every lesson, video, PDF, and backing track.
4. Can I ask you questions directly?
For sure. You can contact me through the comments, instant messenge, email, or carrier pigeon for a super fast response 7 days a week.
5. What if I fall behind?
You can't fall behind. Every lesson is built so that you work at your own pace and on your schedule. You can even keep track of completed lessons to pick up where you left off after any time away.
6. What if I buy the course and it's not for me?
Not a problem. Let me know within 30 days for a full refund no questions asked.