Che Bonilla, MWG Guitarist
Beginner jazz guitarist learned to comp, solo, & build chord melodies.
Before MWG
Struggled with soloing over standards.
Didn't know how to build or use jazz chords.
Couldn't play scales, modes, or arpeggios.
After MWG
Soloing over standards with sidestepping, enclosures, & more.
Nailing chord-scale relationships and how to solo with modes.
Creating chord melodies over jazz standards.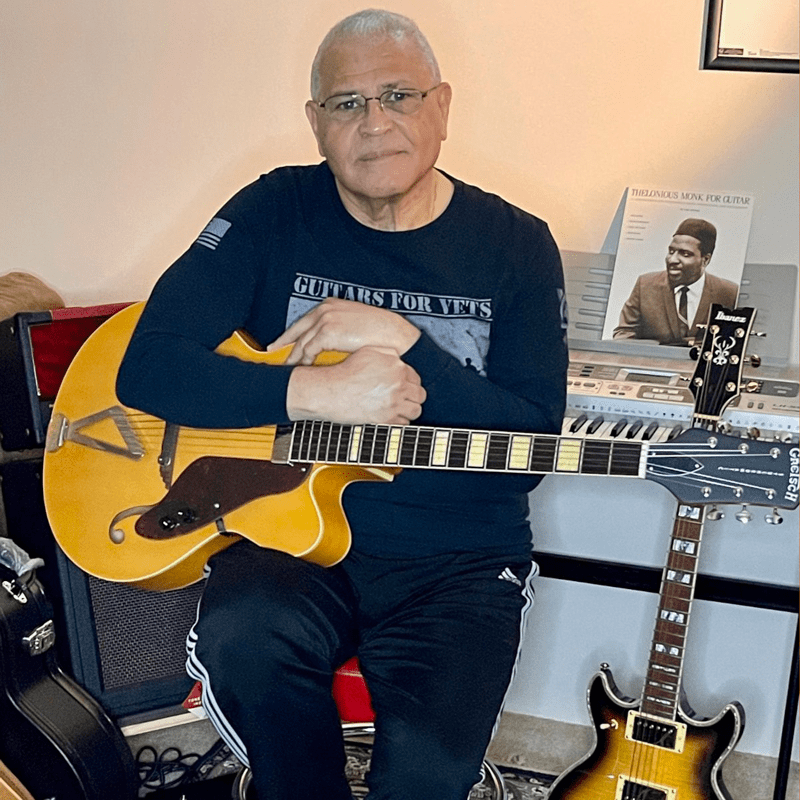 "Being a part of MWG is like having a personal jazz guitar teacher who shows up regularly at your home whenever you need them. Matt's always there to answer ANY question, regardless of level or how simple you think the question is. The support I receive has taken my playing way beyond my expectations." – Che Bonilla - USA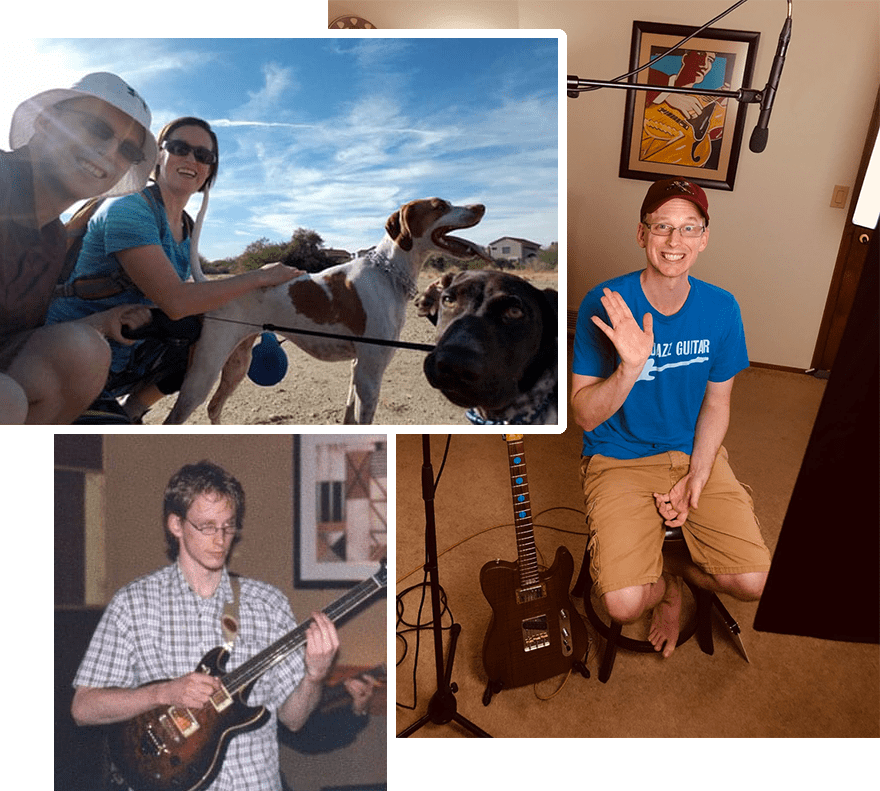 Meet Your Teacher: Matt Warnock
Matt Warnock Guitar (MWG) started from my desire to share jazz guitar with as many people as possible.
As a jazz guitarist, I understood the struggle of not being a "natural born" talent and spent years perfecting my craft before finding success as a jazz musician and instructor.
I've always wanted to help make learning jazz guitar as easy and accessible as possible - because anyone and everyone can be a jazz guitar player.
I've travelled and played all over the world, all the while focusing on building an accurate and accessible platform for students to learn jazz guitar, no matter their ability, previous experience, or goals.
Matt Warnock Guitar is for beginners, people returning to the guitar, and experienced players.
By building an inclusive community that prizes patience and accessibility, there is something for everyone at Matt Warnock Guitar.

Is This Course Really Free?
"Why are you giving me a beginner jazz guitar course for free? What's the catch?"
Because I believe that honesty is the best policy, I'm going to tell you exactly why I'm giving you a jazz chords and soloing course for free.
I believe that when you play through these jazz lessons, you can't help but see massive improvements in your guitar playing. And…
As you improve, you enjoy playing guitar more.
The more you enjoy playing jazz guitar, the more you practice, & you see even more improvement on the fretboard.
You find yourself in a feedback loop of positivity and progress in the practice room. Then…
Because you've had a positive experience with this free jazz guitar course, you won't hesitate to purchase another MWG course or membership in future.
That's the honest truth.
That's why I'm giving you this jazz guitar course for free. And…
There's absolutely no catch.
You enjoy lifetime access to this essential jazz guitar course for free. No credit card required.
Even if you never purchase a course or membership, you still keep this jazz course for life to enjoy at any time.
Just sign up for a free account so you can access your courses from any device...and you're all set.
Alright, enough chat.
Grab your Beginner's Guide to Jazz Guitar, have fun playing, and I'll see you in the lessons!