Fretboard Mastery - Hammer On
How to Hammer On Accurately and Build Solid Guitar Technique
This course is only available to GMM Members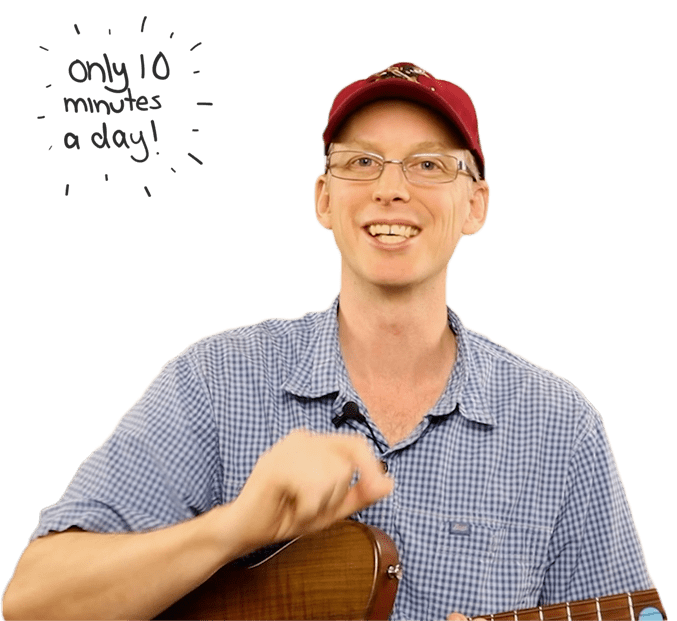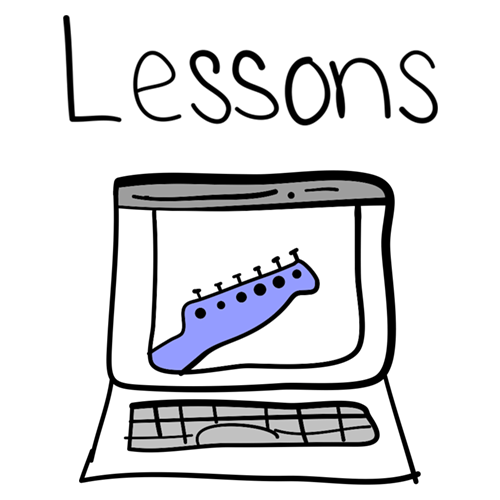 Fully engaging multimedia lessons provide endless learning & enjoyment.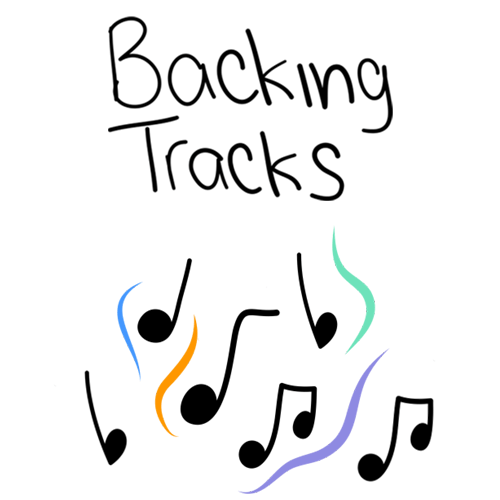 Download and jam to all the audio examples and backings tracks for each course.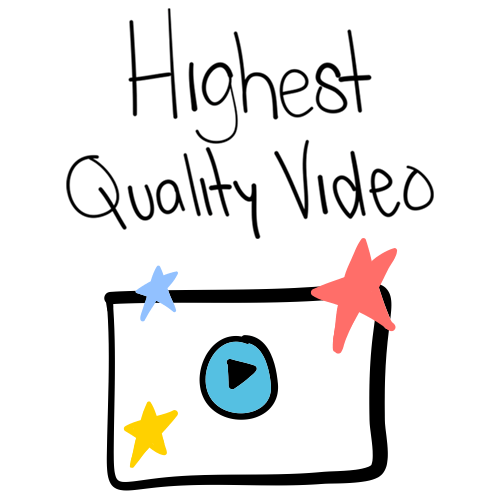 Courses are filmed to give you the best experience in the practice room.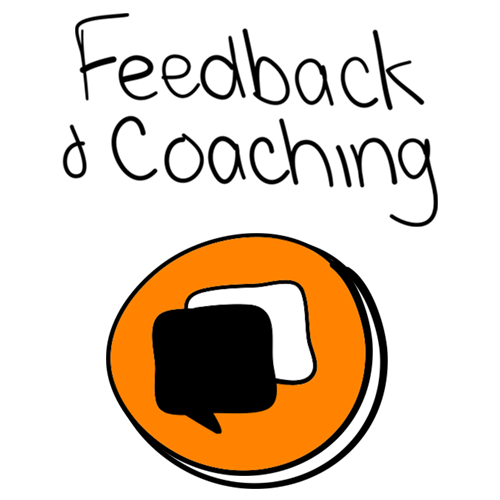 Have a question or need help? Matt will provide feedback to you 7 days a week.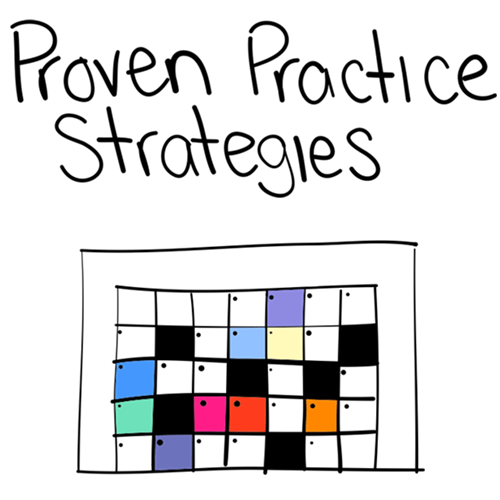 Matt's proven practice strategies are guaranteed to increase the level of your playing.
"I've learned how to play scales, arpeggios, chords, songs, and more, only to find out that my hammer-ons are sloppy. They sound terrible. Total bummer!"

The biggest problem you face when learning hammer-ons (that keeps you stuck in a rut and not seeing results) is:

Having a subpar hammer-ons technique, making everything difficult to play, leading to frustration and sloppy performances.

Sound familiar? Learning how to hammer on properly can be a challenging experience, especially if you don't have an organized, proven method of study to guide you.

Have you had any of these common hammer-on experiences?

You work so hard to get done a new riff, scale, or song, etc. only to have your sloppy hammer-on technique ruin all that hard work as you miss notes every time.

You find your fretting hand tiring out much too quickly, preventing you from enjoying your time playing guitar because of improper hammer-ons.

You're tired of playing with poor hammer-on technique but you feel you need hours a day to fix your chops. Who has that kind of time?!

Over the past 25 years, I've played over 2500 gigs, taught over 8000 private lessons, and given workshops all over the world to guitarists of all levels.

I've found that many online courses and teachers overcomplicate hammer-ons, making it difficult to learn with boring exercises that produce exactly zero results.

This is 100% not the case with Fretboard Fundamentals – Hammer-Ons.


In this course, I walk you step-by-step through my proven learning method guaranteed to teach you authentic hammer-on techniques.

With Fretboard Fundamentals – Hammer-Ons, you benefit from my over 20 years of guitar teaching experience, so you know exactly what to practice forimmediate results.


3 Ways Guitar Fundamentals – Hammer-On Improves Your Playing:
1. Learn Proper Hammer-Ons Without a Huge Time Commitment - Developing rock-solid hammer-ons can be achieved in as little as 10 minutes per practice session. Master hammer-ons without sacrificing your practice or free time.


2. Hammer-Ons Perfectly Without Thinking - Learn how to hammer-ons with perfect technique without thinking. Allowing you to focus on dynamics, accents, slurs, emotion, etc. in your playing instead.


3. Hammer-Ons with Maximum Efficiency - In this course, I show you how to hammer-on with the absolute smallest amount of movement in your hand. This allows you to hammer-on clearly, accurately, and on any string without any unwanted string noise.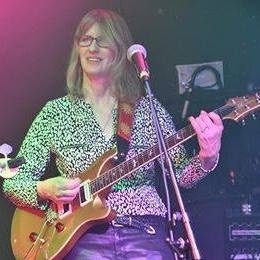 "Matt's courses have given me many skills and tools to apply in my guitar playing…"

"His superb lessons are fun, engaging and concepts are very well explained and demonstrated. I am a more confident and skilled guitarist because of Matt's lessons!"
- Kathleen
Here's a Sneak Peek
Learn how to use this course, why you should learn this material, and how to get the most out of your practice time with these lessons.
Get started on the right foot finger as you build your hammer-on fundamentals with these fun and beneficial exercises.
Level up your shifting chops as you expand your workouts to include multi-finger hammer-ons on every string.
Level up your hammer-ons by expanding to 7-note scales and modes in your workouts.
Use creativity to build your hammer-on technique and develop rock-solid coordination in your playing.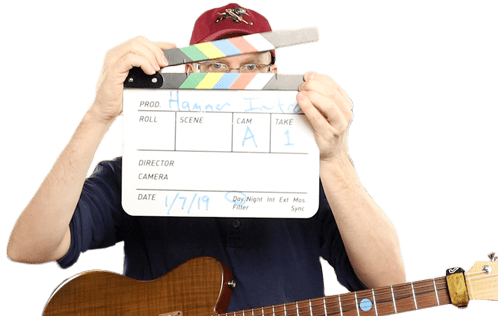 How to Get the Most from Fretboard Fundamentals – Hammer-Ons
1. Follow the curriculum order - Start with the introduction, learn how the course works, then jump in and practice the chapters in order. All lessons are presented in sequential order to make practicing fun and easy.


2. Practice at your own pace - As you finish any section, click "complete and continue" to mark your progress. Then, play at your own pace. You have lifetime access to this course, so there's no rush at all. Take your time and work at the best pace to fit your schedule.


3. Coaching from Matt - As you work through this course, post questions in the comment boxes below any exercise or in the chat bubble in the bottom right of any screen if you get stuck. I'm happy to answer your questions and give constructive, positive feedback. You can also post an unlisted YouTube video in the comments for feedback on your playing.
How YOU Benefit from Matt's Teaching Method
This is how Matt's proven teaching method makes you the best guitarist you can be.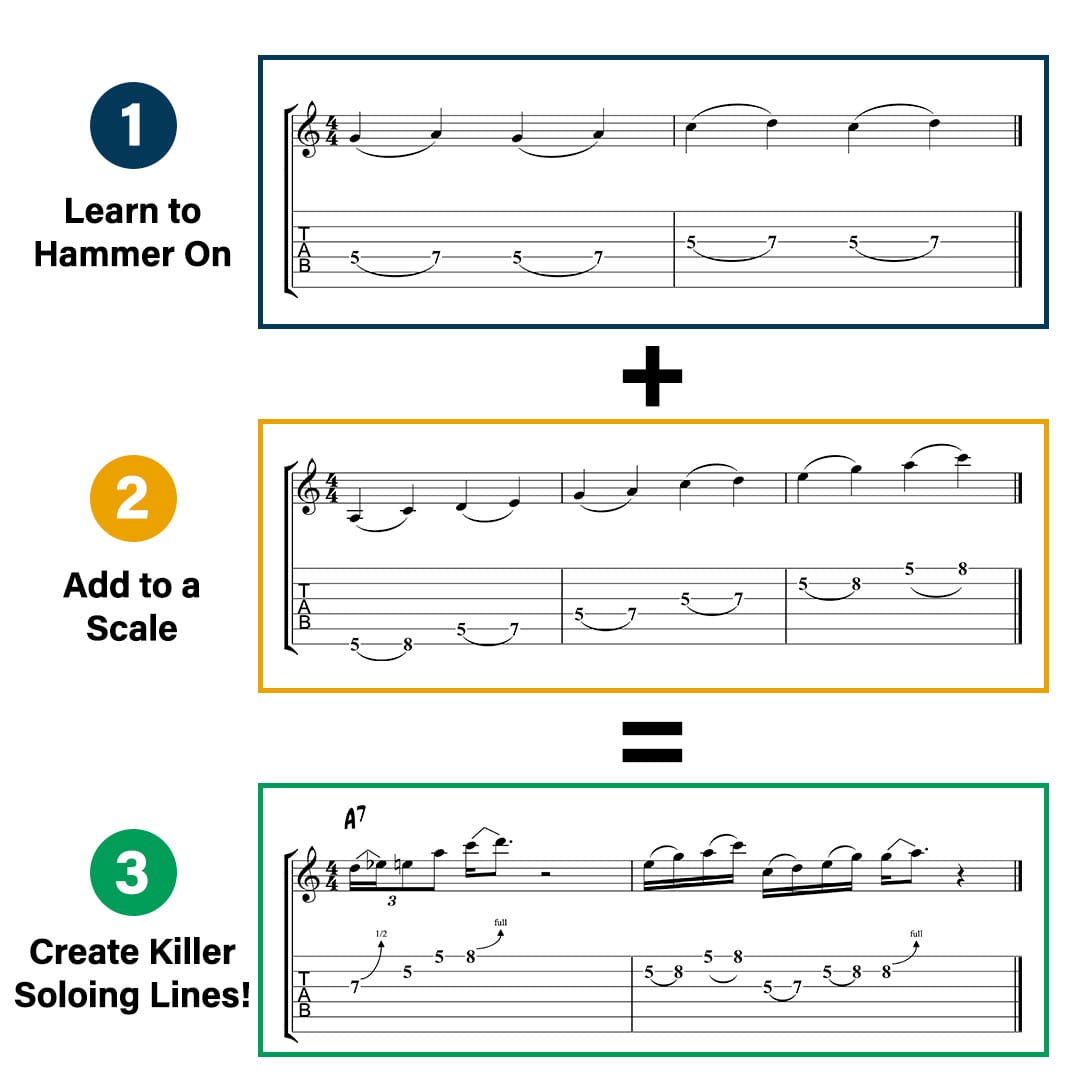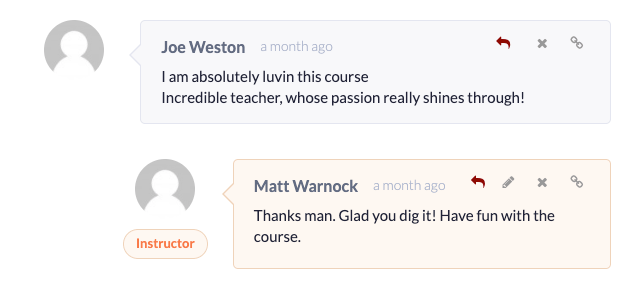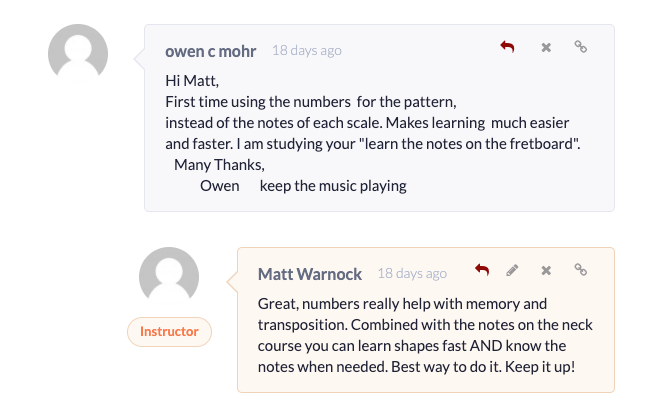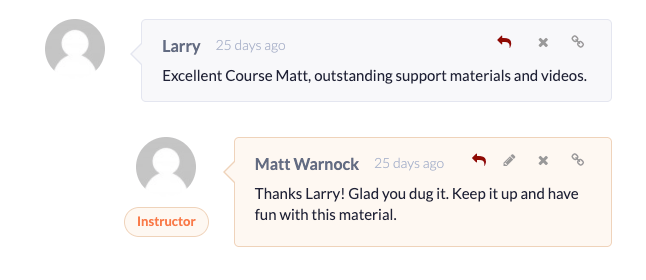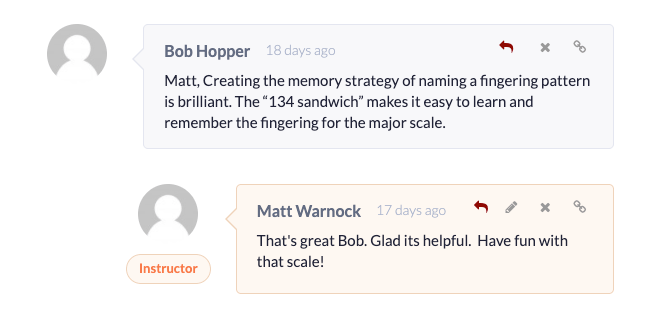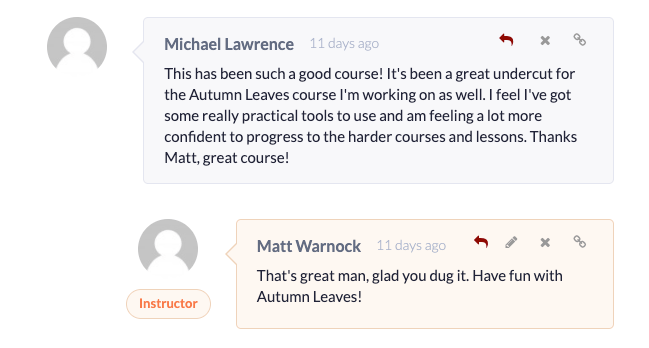 Who is this Course For?
This course is for guitarists looking to increase your hammer-on skills by learning the exact jazz concepts legendary players use on records.
It's for guitarists who:

Struggle with hammer-ons and hammer-on technique.
Want to get rid of quite hammer-ons once and for all.
Want to hammer-on with as little effort as possible and maximum tone.
Don't have hours to waste learning hammer-ons in the practice room.
Want to be able to play what you hear in your head with clarity.
Are tired of not playing up to your full potential because of hammer-on issues.

I've been studying and teaching guitar for 25 years and have spent years on developing rock-solid technique during that time.


I want to share with you everything I've learned about how to hammer-on properly using my proven hammer-on learning system.
Who is this Course NOT For?

As your guitar teacher, my job is to keep this course positive, encouraging, and welcoming for EVERY guitarist who joins. That's why this course isn't for you if…


You're looking for a "Guitar God quick" fix. There's no such thing as an overnight guitarist. This program is about building a long-term relationship with the guitar that leads with enjoyment and real growth – not hype or impossible promises.


You're not a team player. This isn't American Idol for guitar, it's not a competition. The MWG Community is a safe environment for new and experienced guitarists to support and learn from each other. This is for team players who encourage growth in their fellow guitarists – not trolls who heckle their peers.


You're a negative Nelly. If you like to complain, tear down, or argue with other guitarists just for the sake of it, this program isn't for you. We're about encouragement, welcoming new players, and positive, constructive feedback. No negative energy or comments allowed in this program.
As seen on...


What You Get - Breakdown with Price
Lifetime Access to Fretboard Fundamentals – Hammer-Ons

($20 Value)
BONUS Lifteime Access to Easy Guitar Theory eBook

($20 Value)
Matt's Proven Practice Strategy to reach your guitar goals.

($200 Value)
Feedback and Coaching from Matt 7 days a week.

($500 Value)
And More!

FREE MEGA BONUS
Easy Guitar Theory eBook $20 Yours Free!
When you enroll in this course, you not only get the video, pdf, audio and quizzes, you also get my best-selling Easy Guitar Theory eBook.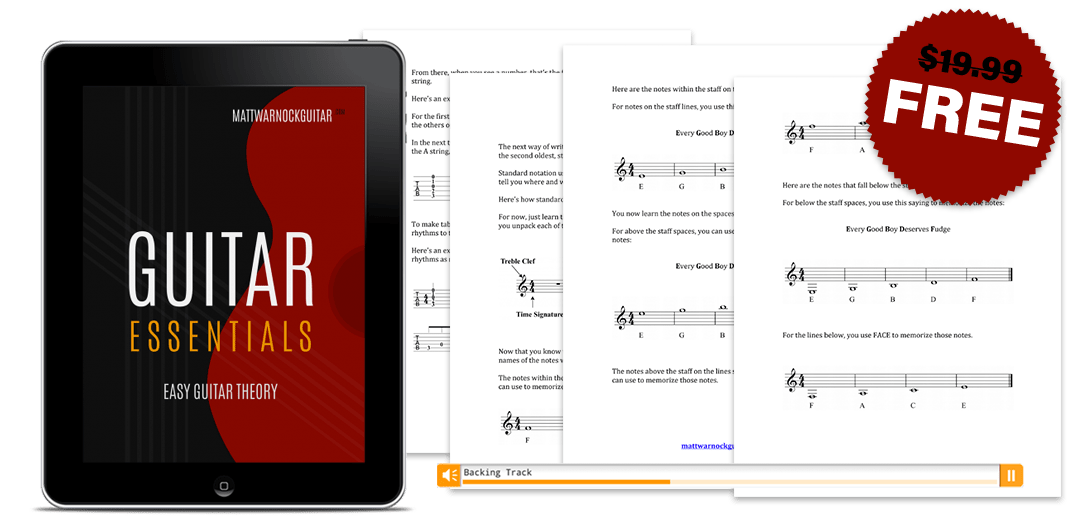 In this eBook you learn:
1. Learn notes on the staff.
2. Learn how to write and read rhythms.
3. Learn how chords and scales are built.
4. Learn how to apply theory immediately to the fretboard.
5. Learn soloing and songwriting techniques from the pros.
And more!
Don't wait another minute, enroll to improve your comping and take advantage of this essential bonus eBook.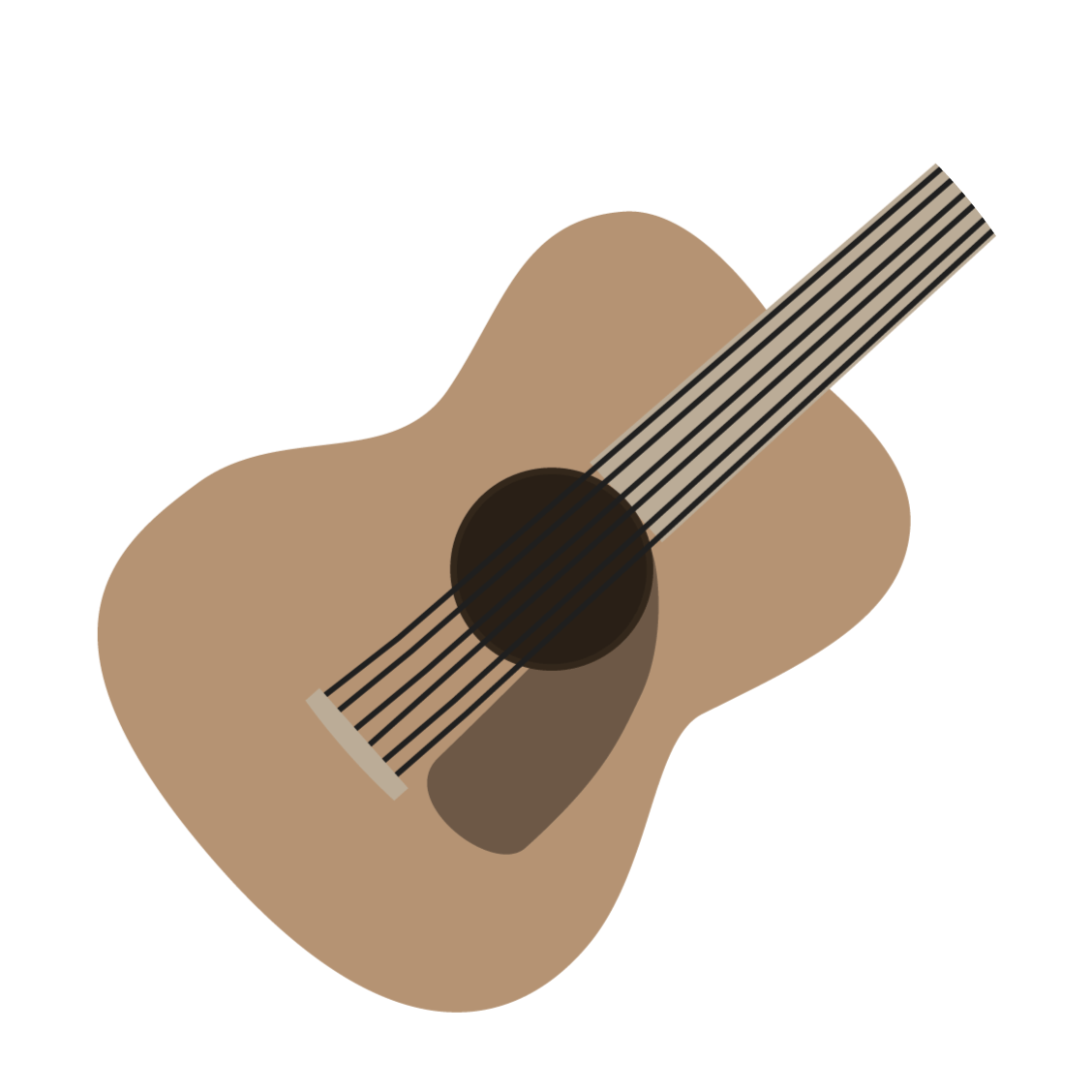 "Everlasting thanks for this wonderful course, Matt! Very informative, to the point and enjoyable. You are to be commended!"
- Diane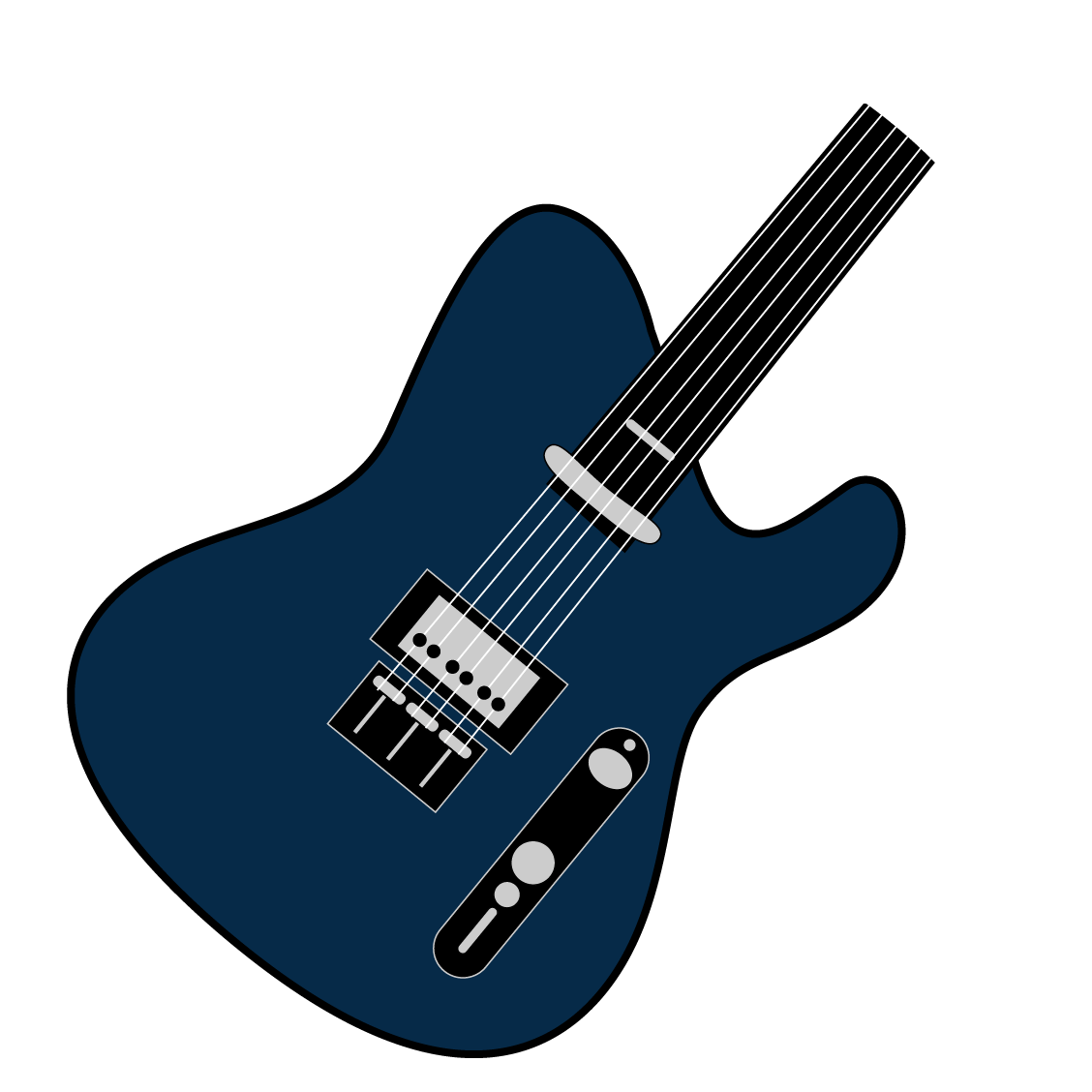 "Thanks very much for the great course. I look forward to the next session, sound advice Matt!"
- Malcolm
The Total Value of This Course and Bonuses Is Over $720
If you have the desire to develop solid hammer-ons, then you can reach your musical goals with Fretboard Fundamentals – Hammer-Ons.

And, I don't want you to have to spend a fortune to find find stress-free hammer-on technique in your practicing.

I've made this multimedia course affordable for anyone who wants to ditch the struggle of learning proper hammer-ons on their own.

You won't pay $720, $320, $120 or even $20 like some other overpriced courses you see online…


This course is only available to GMM Members
You're about to gain immediate access to a proven hammer-on learning method that levels up your playing today.


Instead, you get a full multimedia hammer-on course that levels up your playing and helps you quickly reach your guitar goals.

In return for this massive discount, I'd really appreciate your honest and constructive feedback so I can keep making my courses more successful for you and everyone in the MWG community.

Other than that, all I ask for is your full commitment and positive attitude so you can get the most out of this hammer-on course and reach your guitar goals.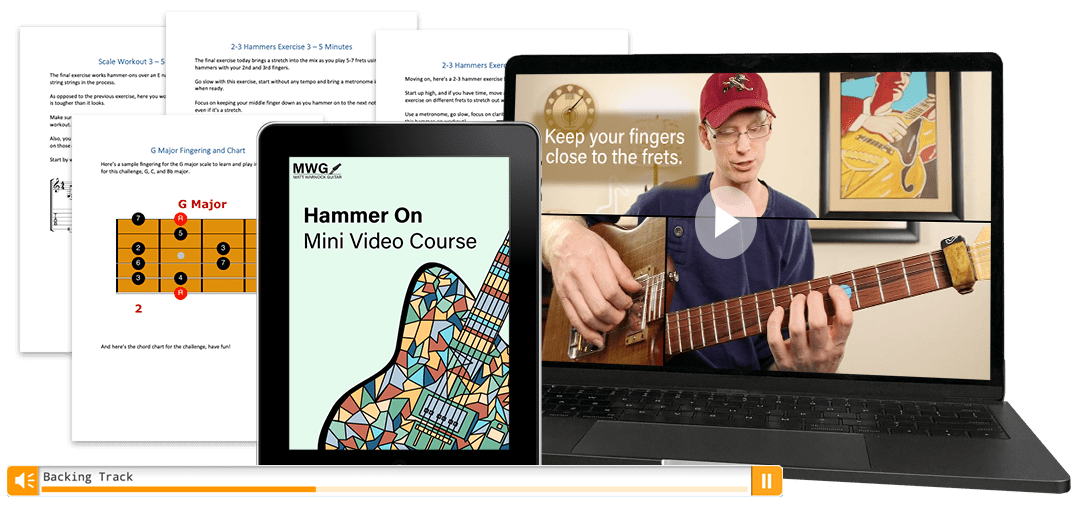 How This Course Transforms Your Playing
1. Never Miss a Note Again - There's nothing more annoying than learning a tough line, riff, scale, arpeggio, etc., only to be let down by poor hammer-on skills. No more. Hammer-on with confidence and total accuracy with these exercises.

2. Get Rid of Quiet Hammer-Ons Once and For All - Rid your playing of quiet hammer-ons with these exciting and creative workouts.
3. Hammer-On Anywhere on the Neck Clearly, Accurately, and with Full Tone - Learn the exact methods pros use to hammer-on clearly, accurately, and with that full tone you want in your playing.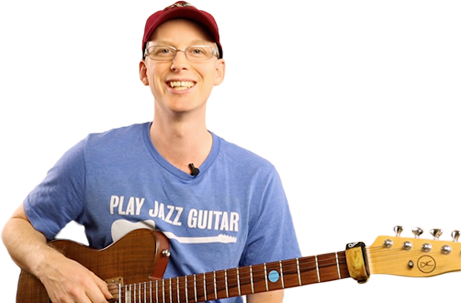 What You Get with Fretboard Fundamentals – Hammer-On – Quick List
Whew, that was a lot to take in! Here's a quick recap of what you get when you enroll in Body and Soul.
Lifetime Access to Fretboard Fundamentals – Hammer-Ons

($20 Value)
BONUS Lifteime Access to Easy Guitar Theory eBook

($20 Value)
Matt's Proven Practice Strategy to reach your guitar goals.

($200 Value)
Feedback and Coaching from Matt 7 days a week.

($500 Value)
And More!

Zero Risk 30 Day Money Back Guarantee
To make sure you have ZERO risk, you're protected by a 30-day 100% satisfaction guarantee.
If you're not happy with this course for any reason, simply send Matt an email ([email protected]) or instant message, and he'll refund your money.
No questions asked. No hassle. No waiting.
We guarantee that if you play these exercises you will reach your musical goals and have fun in the practice room.
If not, we'll make it right…right away!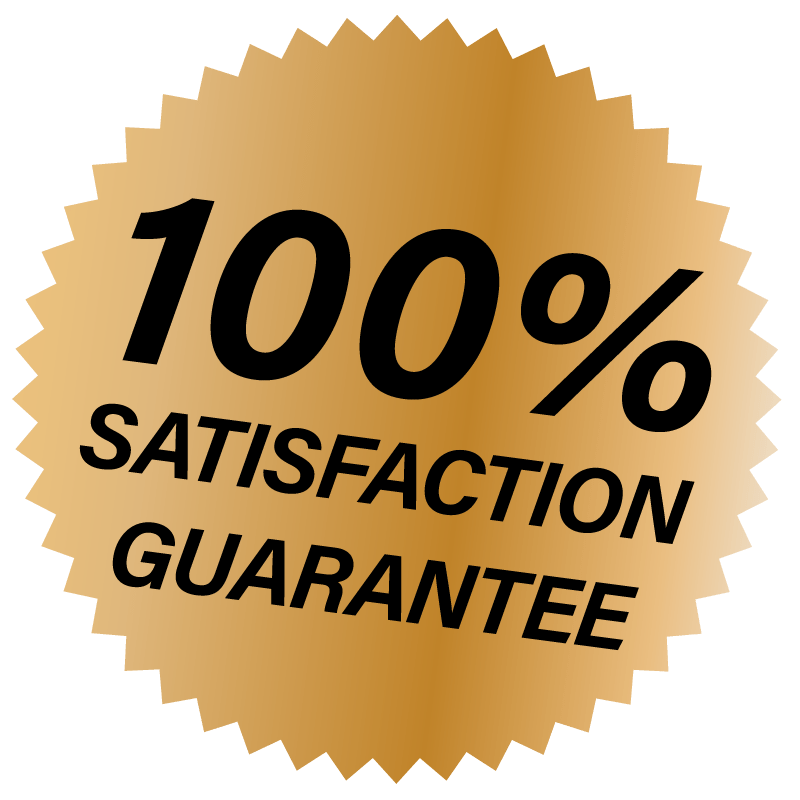 This course is only available to GMM Members
Course Curriculum
How This Course Works - Start Here
Available in days
days after you enroll
Files for Download
Available in days
days after you enroll
Chapter 1 - Open Hammer Ons
Available in days
days after you enroll
Still Feeling Undecided?
When does this course start and finish?
This course starts now and never ends! It's a completely self-paced online course - you decide when you start and when you finish.
What if I am unhappy with the course?
If you are unsatisfied with your purchase, contact Matt by email [email protected] in the first 30 days of your purchase and you will receive a full refund.
Can I download the files for each course?
You can download all PDFs, audio examples, and backing tracks to practice offline. The videos are only viewed on the page.
What if I have a question about the courses or about music?
You can post all questions related to the course in the comments section of any section. I aim to answer all questions within 24 hours of posting. Also, you can use the instant messenger on the bottom right of page to ask questions or you can email me at [email protected].
What if I don't know where to go next after finishing this course
No worries, use our success paths and follow the step-by-step guides to learning what you want to work on – getting started, jazz guitar, blues guitar, guitar technique, lead guitar, rhythm guitar and much more!

This course is only available to GMM Members