Over 10,000 Guitarists Have Learned from My Courses
Now you can reach your maximum guitar potential with my proven teaching method. If you have the desire to learn, I'm here to guide you. Anyone can play.
Get On The Right Success Path
Master essential guitar skills with the Guitar Mastery Membership.
Receive instant access to ALL premium courses, study guides, and eBooks!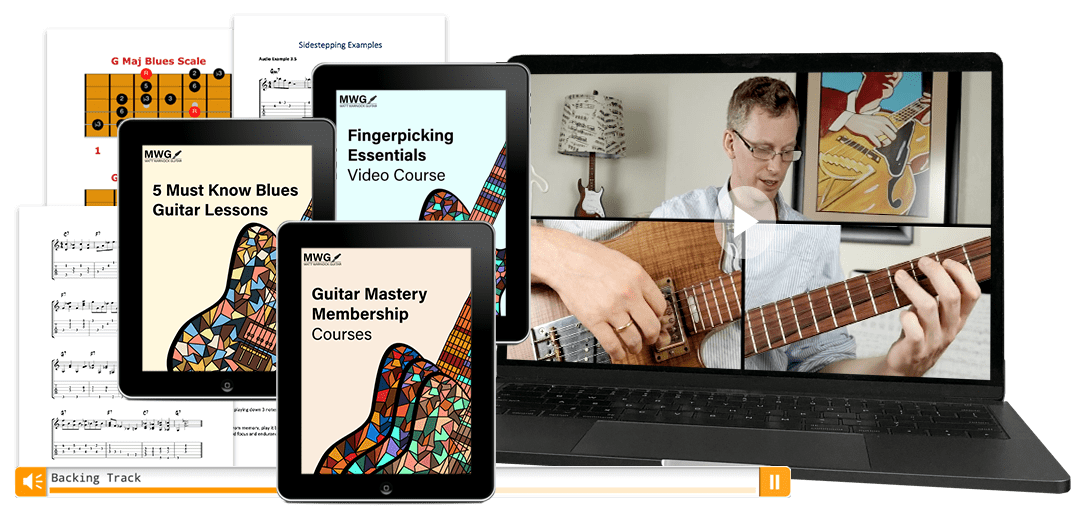 Want to try a FREE course?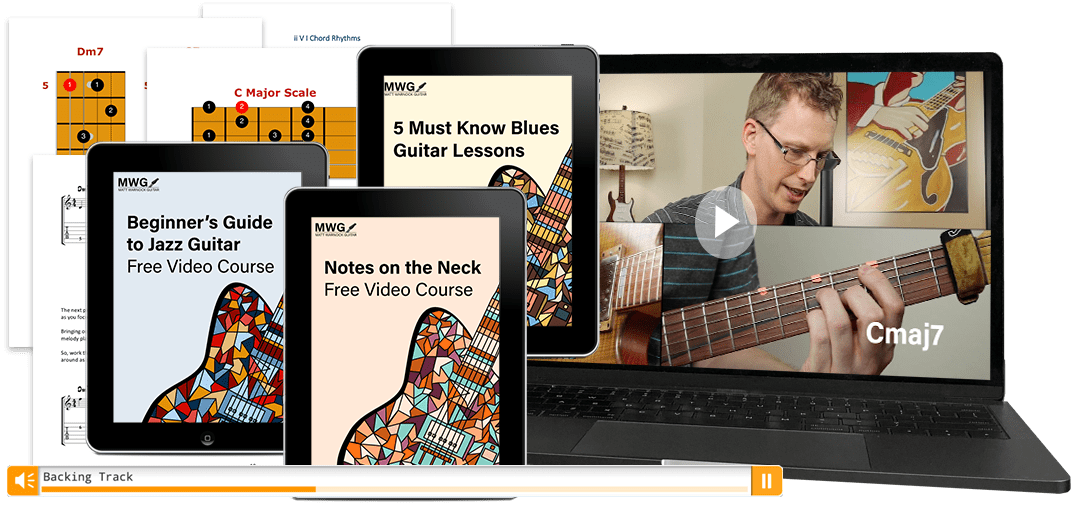 Who Are These Courses For?
These courses are designed for guitarists looking to build a lifelong relationship with guitar, make meaningful progress in the practice room, and reach your full musical potential.
They're for guitarist's who:
Have the desire to learn guitar but don't know where to start.
Have tried other courses and didn't see any meaningful progress.
Want to have fun every day in the practice room.
Want to build a love of guitar that lasts a lifetime.
Are ready to expand your soloing, rhythm, and technical skill sets.
Have a dusty guitar in the closet and feel that now's the time to learn.
Want to learn from my 25 years' experience as a performer and teacher.
I've been studying and teaching guitar for over 25 years, have played over 2500 gigs, taught over 8000 private lessons, and given workshops all over the world.
I want to share with you everything I've learned about how to become the best guitarist you can be and enjoy every minute playing your guitar.
Meet Your Teacher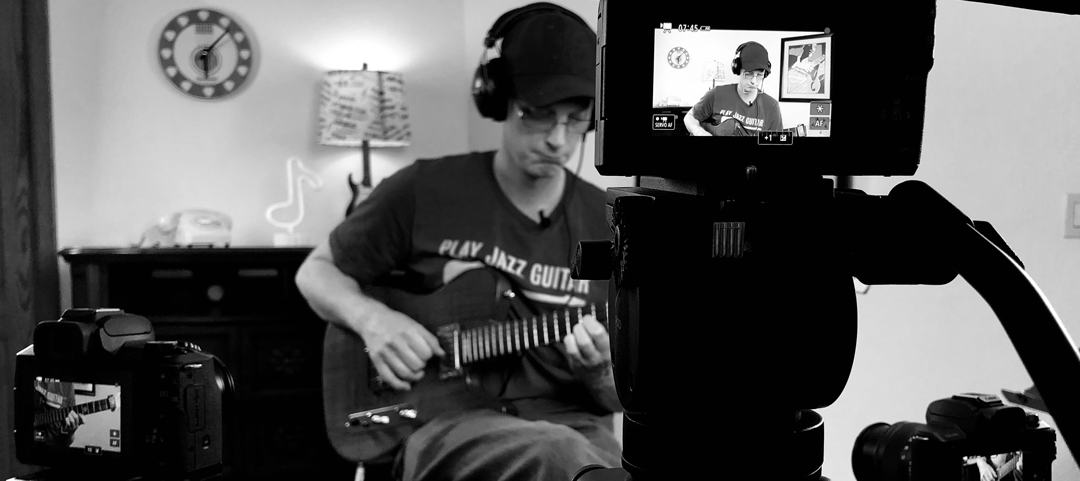 Like many guitarists, I grew up listening to classic rock and blues.

And I still love those styles of music.
But it's the improvisation I really love, and that's what drew me to jazz.
My love of jazz has taken me from a small town in Canada around the globe.
I was able to study at three of the top jazz programs in the world.

Starting with McGill University, then Western Michigan, and finishing with a Doctorate in Jazz Guitar Performance from the University of Illinois (UIUC).
It's also allowed me to teach over 8000 jazz guitar lessons.
My students have ranged from complete beginners, all the way to Professors of Jazz at NYU, and everything in between.
I've also taught jazz guitar, popular music, and music business at:
Western Illinois University

Western Michigan University

University of Illinois

Carleton University (Canada)

Concordia University (Canada)

The Kathmandu Jazz Conservatory

University of Ouro Preto (Brazil)

University of Sao Joao Del Rei (Brazil)

University of Juiz de Fora (Brazil)

Leeds College of Music (UK)

University of Chester (UK)
My love of jazz has also enabled me to play over 2500 gigs in 8 countries.
These gigs run from mostly empty coffee shops, to sold out solo concerts.
I've even shared the stage with jazz legends such as Randy Brecker, Stefon Harris, and Slide Hampton.
Some of my favorite gigs include shows at:
Lincoln Center

International Association for Jazz Education Conference

NuJazz Festival (Brazil)

Savassi Jazz Festival (Brazil)

International Jazz Day Festival (Nepal)
Jazz has been in my life for 20 years, and every day I'm glad I found this great music.
Because of this, I want to share my love of jazz and guitar with you.
You never know where it'll lead you.
Students, Pros, and Critics on Matt Warnock Guitar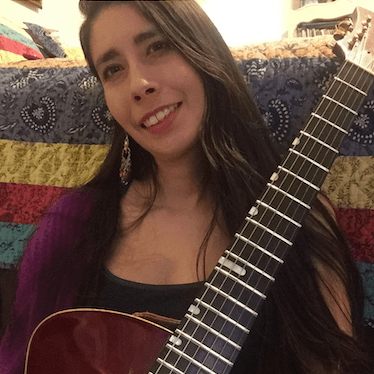 "As a female guitarist, Matt Warnock and his "Play Jazz Guitar" FB group has opened up a whole new world for me - one of true inclusivity, encouragement and off-the-charts inspiration. Not only do I feel respected and motivated, but I've made more progress in one month than in years of other lessons. Matt offers an environment where you don't have to worry about negativity or ego, but can concentrate instead on musical growth and a mutual love of jazz!" - Melissa (Student)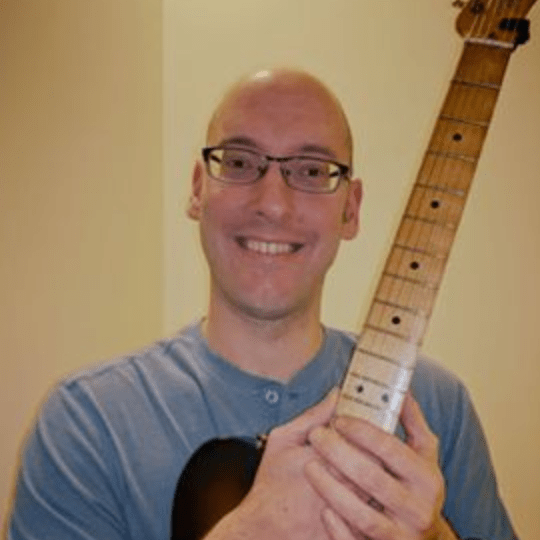 "I encourage anyone interested in learning how to play guitar to check out Matt's courses! His lessons are presented in a clear and concise manner, he takes you from the exercises to playing guitar right away. The production quality is excellent which makes it an enjoyable learning experience. I appreciate Matt's teaching philosophy that takes you from where you are to where you would like to go as a musician, he makes learning guitar so much fun you can't wait to practice!" - David (Student)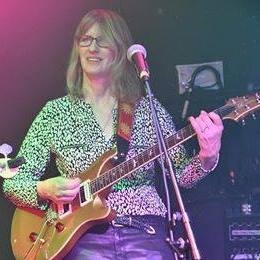 "Matt's courses have given me many skills and tools to apply in my guitar playing. His superb lessons are fun, engaging and concepts are very well explained and demonstrated. I am a more confident and skilled guitarist because of Matt's lessons!" - Kathleen (Student)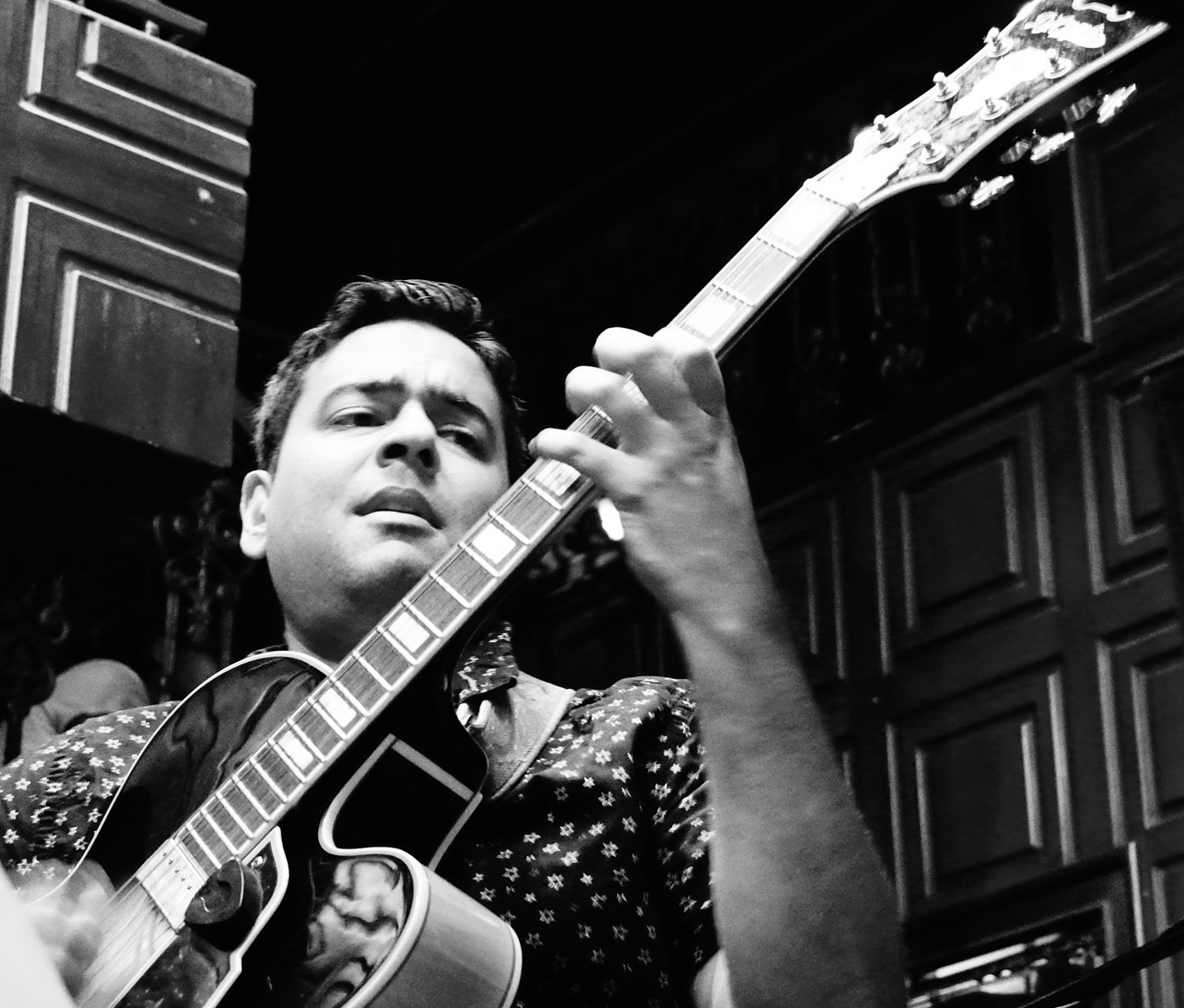 "I studied with Matt for four years - he taught me everything I know about jazz, how to be a well rounded musician and, more importantly, the art of musicianship on and off the stage. He also taught me how to teach, and thanks to this confidence, today I run a music school, The Goa Jazz Academy. Thanks to Matt's financial support and coaching, together we run the GJA-GFL Jazz Ensemble Scholarship program offered to young musicians in Goa and across India - one of our Ensembles was even selected to open for one of India's leading jazz festivals - the Jazz India Circuit, 2020." - Karan (Student)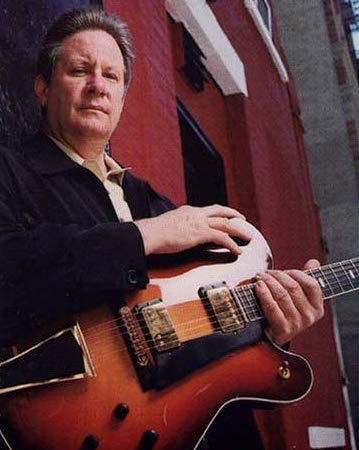 "I just love it when I see a new video lesson posted by Matt. His lessons are concise and to the point! I wish that his lessons were available to me when I was learning how to improvise!" - Vic Juris (Jazz Guitar Legend)

"I first met Matt Warnock when he translated a clinic I gave in Belo Horizonte Brazil. Later I discovered him on his YouTube instructional channel. Matt's online lessons are a great resource for any jazz guitarist - from beginner to pro. Matt is simply a great teacher and player." - Dave Stryker (Jazz Guitar Master)