The Right Fit For Every Learning Style
MWG has everything you need to reach your goals, have fun in the practice room, and express yourself creatively on guitar.
Kathleen, PJ, and MEF perform the jazz standard Black Orpheus.
3 current All Access members.
Their own creative arrangement.
Filmed and edited as a group.
Community, creativity, and inclusion.
Most importantly...they're having fun!!
MWG Makes Learning as Easy as 1-2-3-4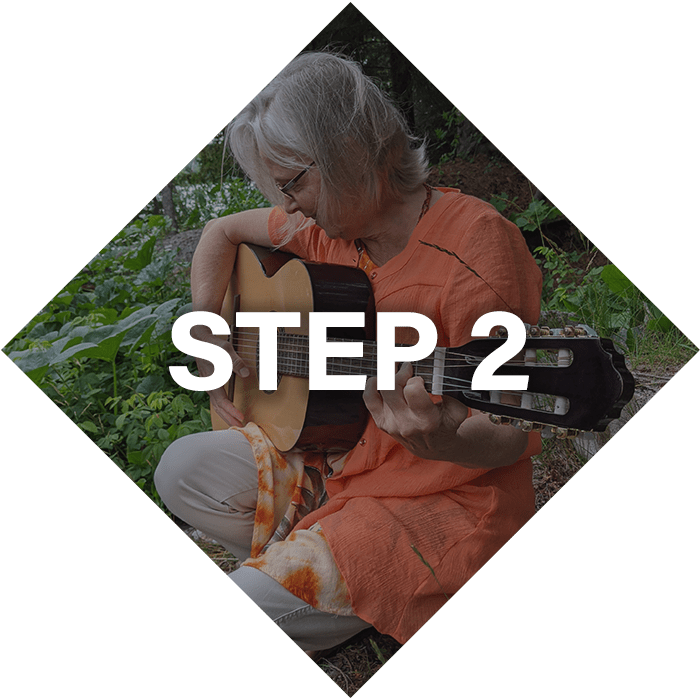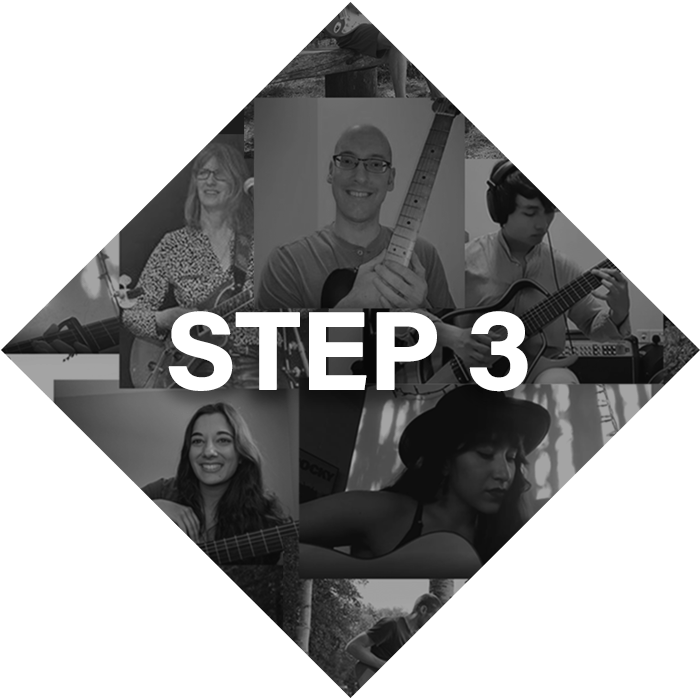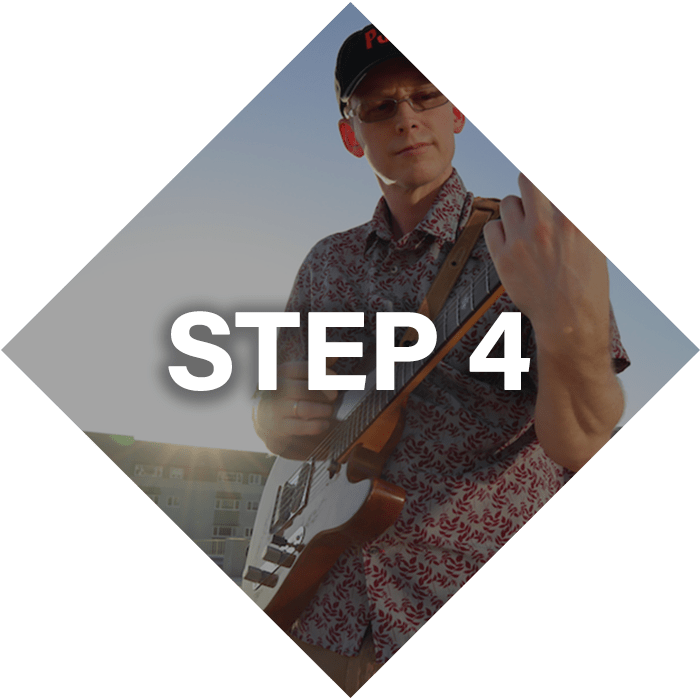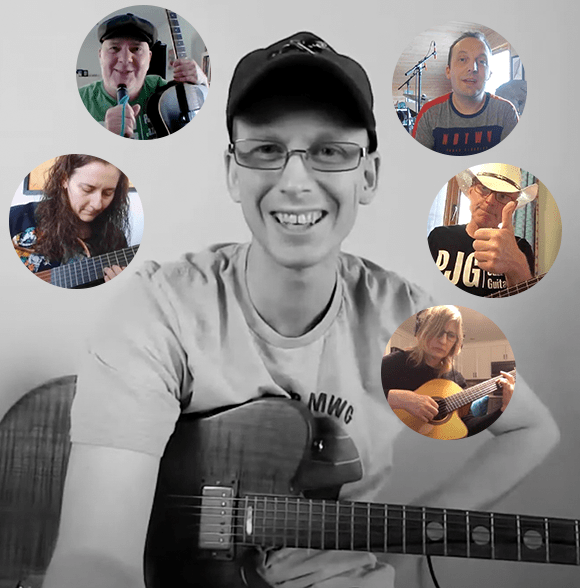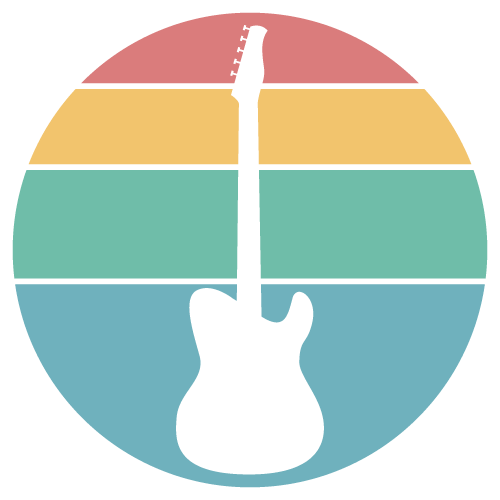 Lessons With the Greats Camp
April 17, 2021
Live Workshops, Exercises, Audio Examples, Jam Tracks...
MWG 10-years online special price.
Lifetime access to all material.
Live workshops & replays.
30-day money back guarantee.
10 full scholarships available.
Learn From the Greats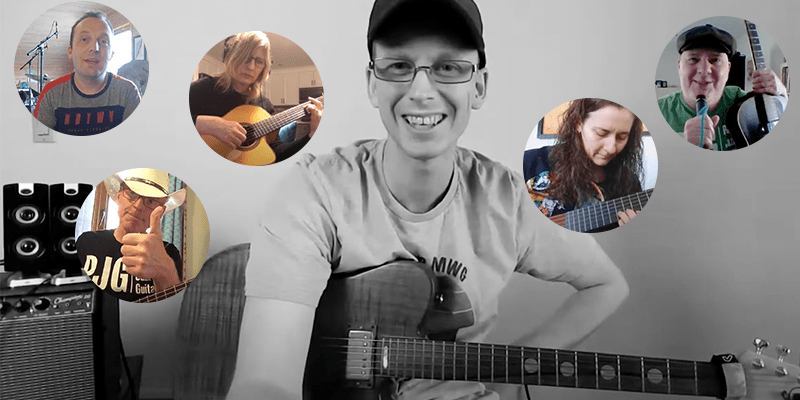 Guitar Scales Explained
The Scales Ultimate Guide
In this guide, you learn:
Pentatonic Scales
Blues Scales
Major Scale
Natural Minor Scale
Harmonic Minor Scale
Melodic Minor Scale
Diminished Scales
Whole Tone Scale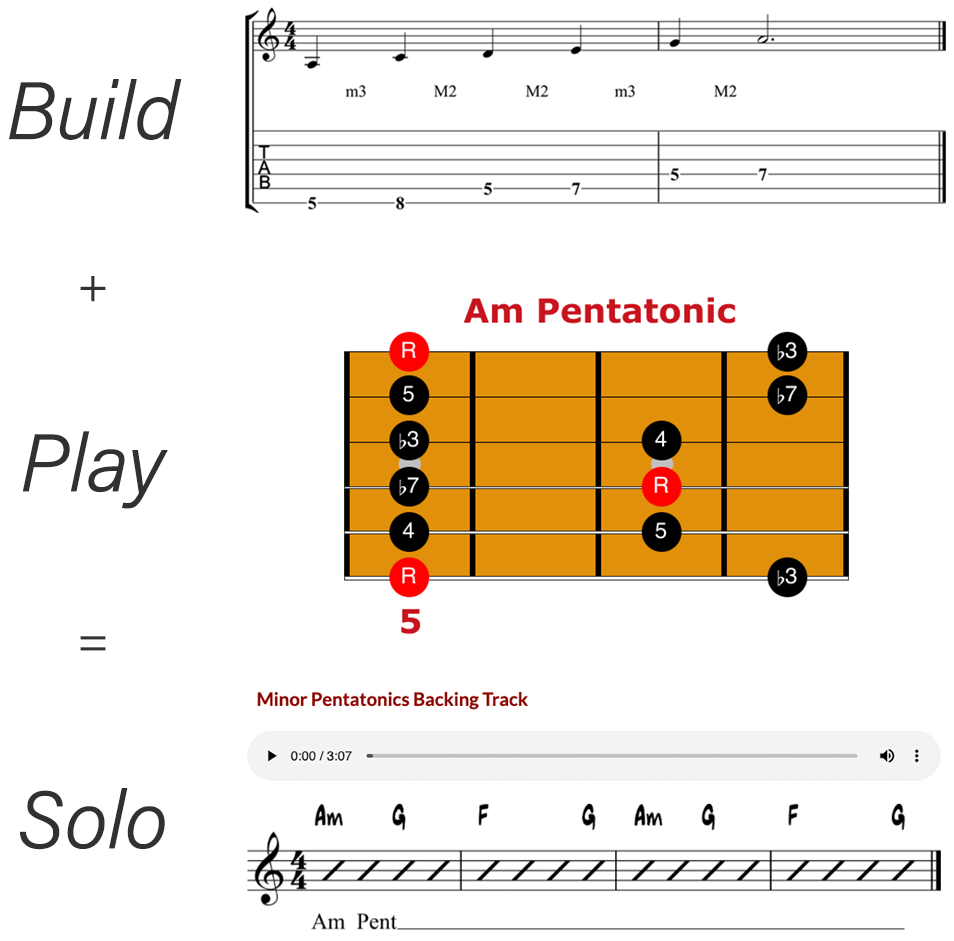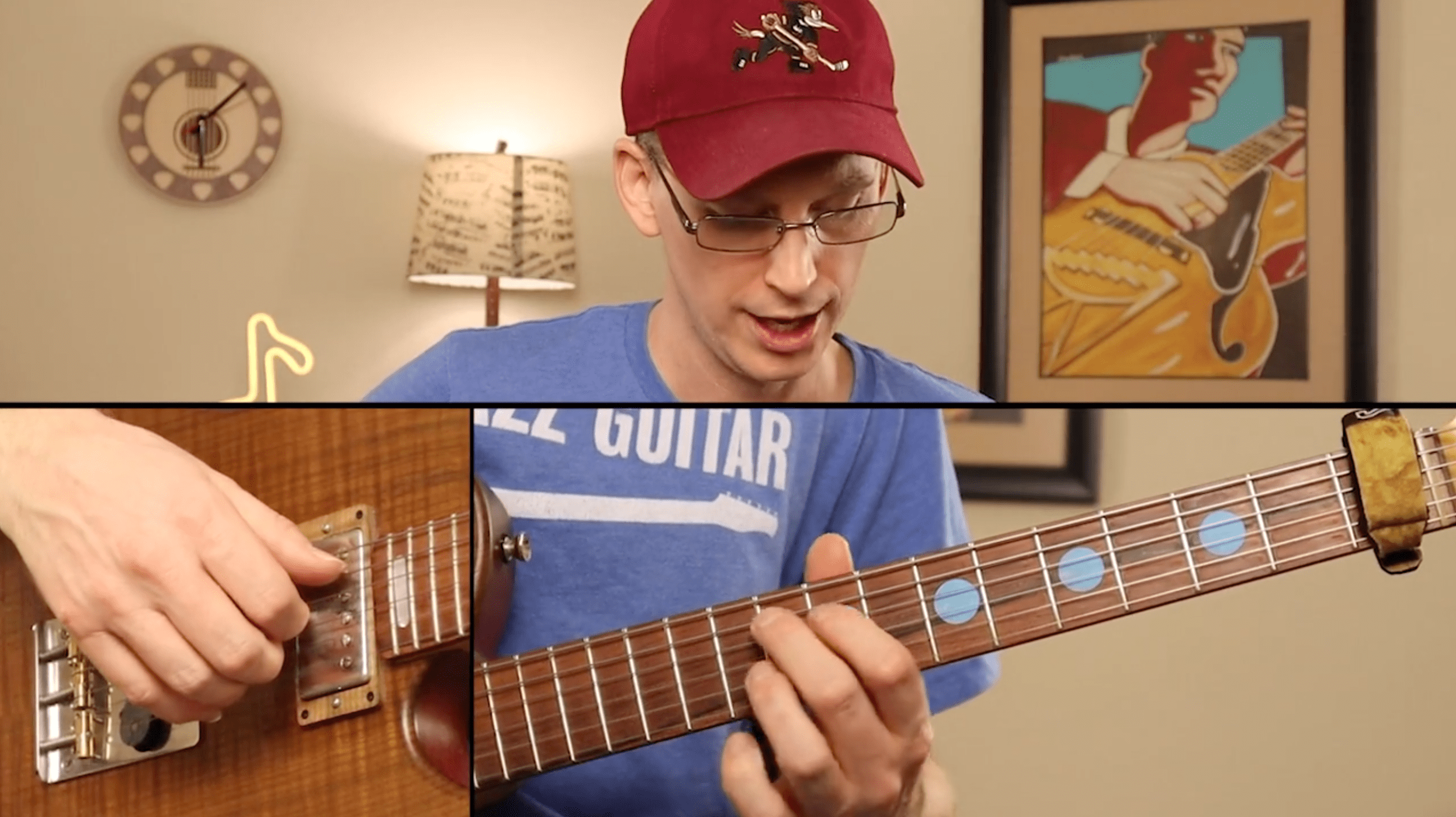 MWG IS
EXPERT INSTRUCTION
Benefit from Matt's 25+ years of experience teaching, performing, and designing guitar courses and curriculum.
MWG IS
COMMUNITY
MWG is a thriving community of supportive and encouraging guitarists from all over the world.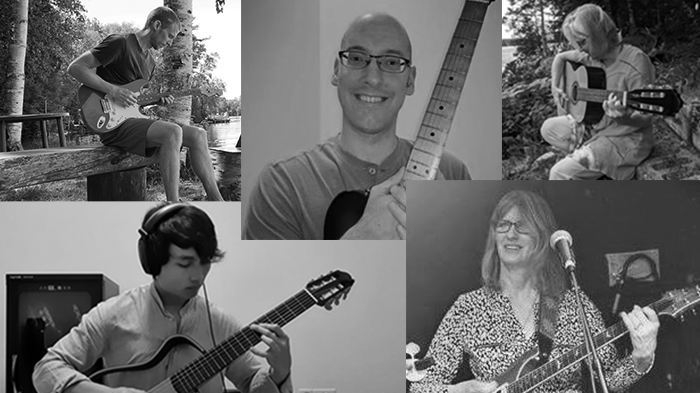 MWG IS
PERSONAL ATTENTION
Get direct feedback on your playing, quick and helpful answers to questions, and guidance every day of your guitar journey.
What MWG Students Are Sayin'
"I'm playing guitar today only because I saw your site and it helped me through a very tough time. Thanks Matt!"
- Brian O.
"I wish you had been around 15 years ago with this. Your courses are very well thought out and your tone is very reasoned and positive. Thank you so very much!!"
- Robert Y.
"Your materials got me thorugh difficult times these past few months. The easy to access guides allowed me to fit guitar into some busy times and keep learning when time is short. Thank you!"
- Rob J.
"I've met so many good players, teachers, unable to work with positive feedback. You seem to be a people person, makes personal connections first, then teaching from there."
- Kirk S.
"I've been frustrated with my picking for ages. Within the first 8 minutes of the course, I had a major light bulb moment. Thanks Matt! "
- David M.
"Had you told me that I was going to be able to play scales, guide tones, arpeggios, multiple chords, chord melody, arranging tunes, etc., I'd have laughed and said that was impossible. And here I am 1 year later, doing it! "
- Mef E.
10 Years of MWG Online
10 years is a long time…but it passes in the blink of an eye. It seems like just yesterday that I started Matt Warnock Guitar, now MWG, in my tiny Brazilian apartment.
What began as a jazz guitar lesson site in 2011, has grown into the online destination for creative guitarists all over the world a decade later.
With 100s of courses, workshops, camps, libraries, and lessons, there's something for every guitarist at MWG…with new content added weekly.
In 2021 we're celebrating 10 years of MWG, and we couldn't have done it without you. Thanks for being in the MWG community and here's to many more years of jamming together!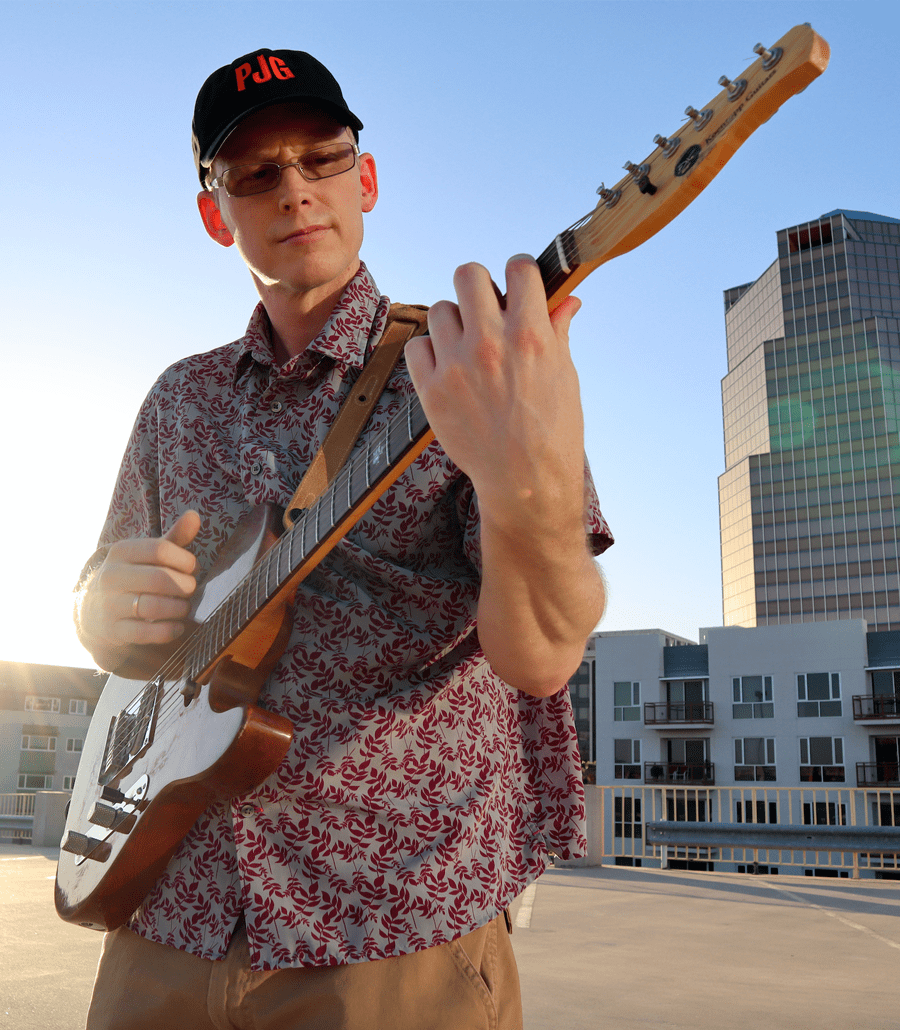 MWG Guitar Scholarships
Your purchases help fund MWG Guitar Scholarships.
MWG/Goa Jazz Academy Scholarship
MWG Lifetime Access Scholarship
MWG Camps Scholarship
$20,000 Awarded in 2021
Thank you for your support and for making these scholarships possible.
For more information or to apply for an MWG scholarship, email Matt at [email protected]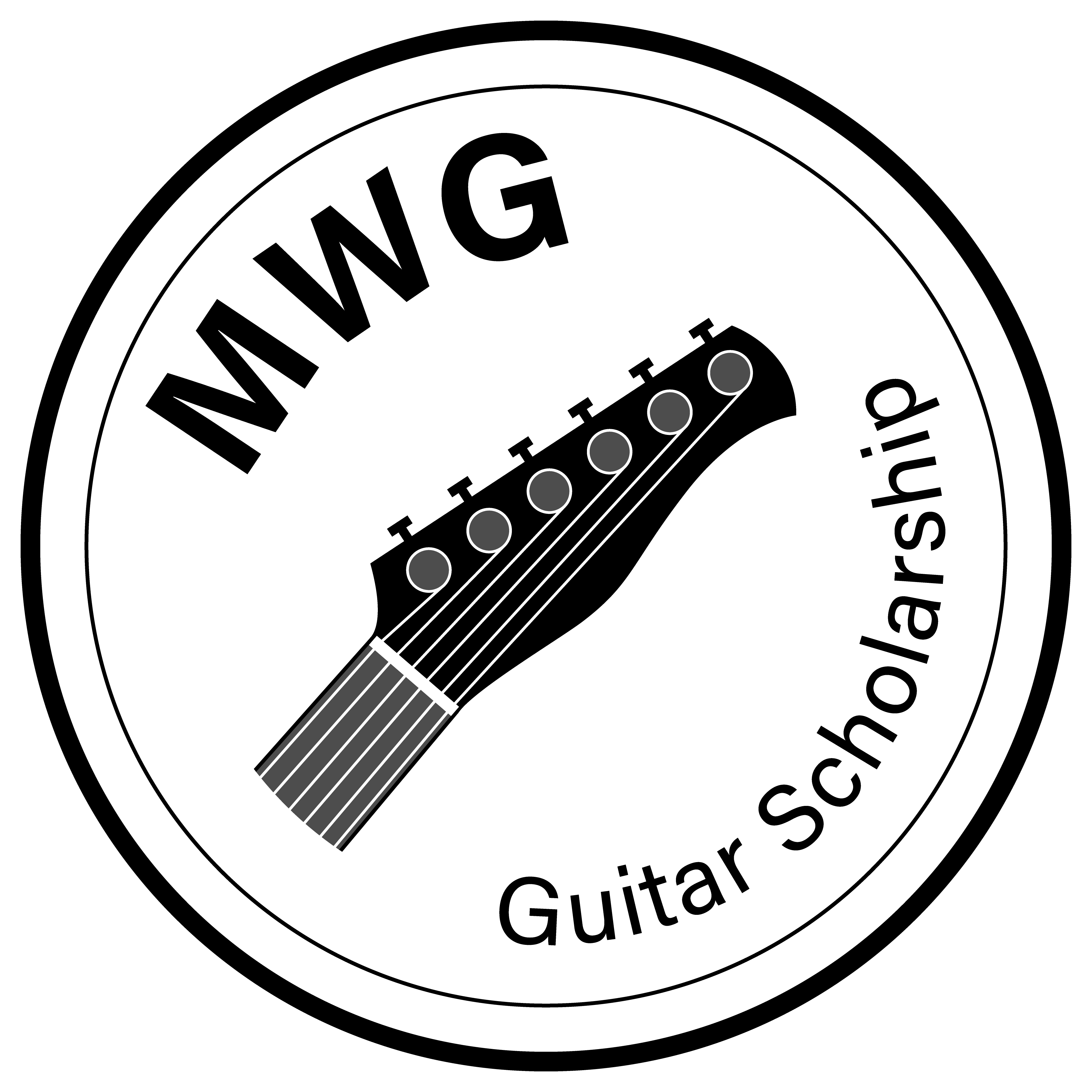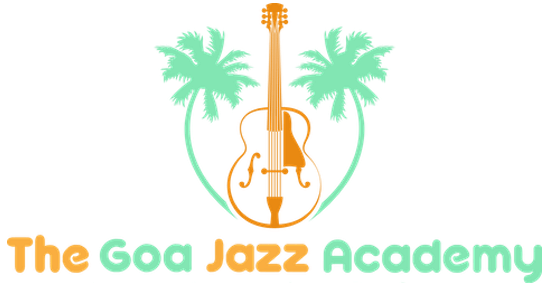 Get Your Personalized Recommendation
Ready to play but don't know where to start?
Have a question you need answered? Just want to chat about guitar?
Matt's got you covered with 7-day-a-week support.
Contact Matt
First Month Free
30-day unlimited access to the entire MWG catalogue...FREE.
MWG All Access Includes:
155 Courses & 2326 Lessons
17 Guitar Resource Libraries
Monthly Live Workshops
72 Multimedia eBooks
100 15-Minute Workouts
Weekly Office Hours & Replays
Get Started Today