Kathleen, PJ, and MEF perform the jazz standard Black Orpheus.
3 current All Access members.
Their own creative arrangement.
Filmed and edited as a group.
Community, creativity, and inclusion.
Most importantly...they're having fun!!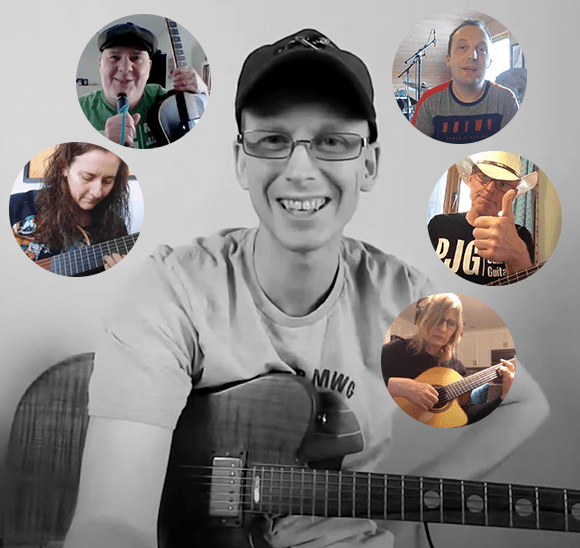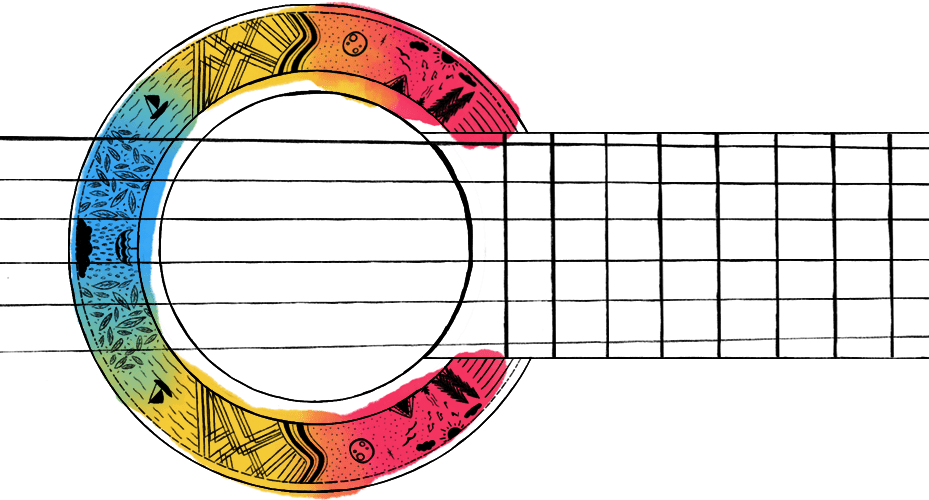 Chord Melody & Solo Guitar Camp
July 12th, 2021
Live Workshops, Exercises, Audio Examples, Jam Tracks...
MWG 10-years online special price.
Lifetime access to all material.
Live workshops & replays.
30-day money back guarantee.
24/7 expert customer support.
Learn More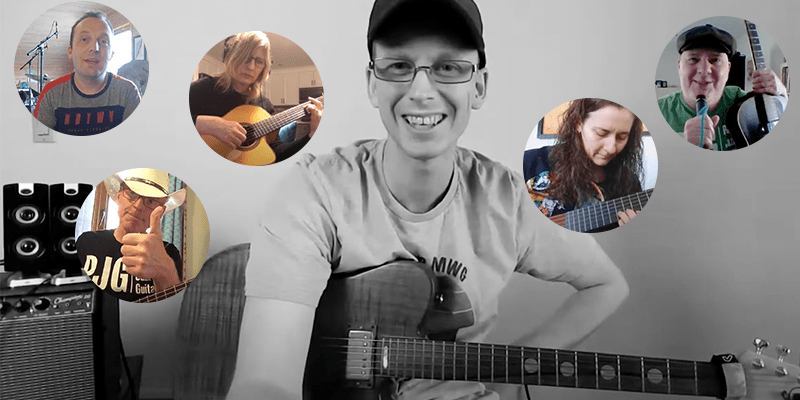 Easy 12-bar Blues Chords for Guitar
Blues Chords Ultimate Guide
In this guide, you learn:
12-bar blues form.
Open blues chords
Barre blues chords
Extended blues chords
Rootless blues chords
7th, 9th, and 13th chords.
The "Hendrix" chord & 7#9,b13.
And more!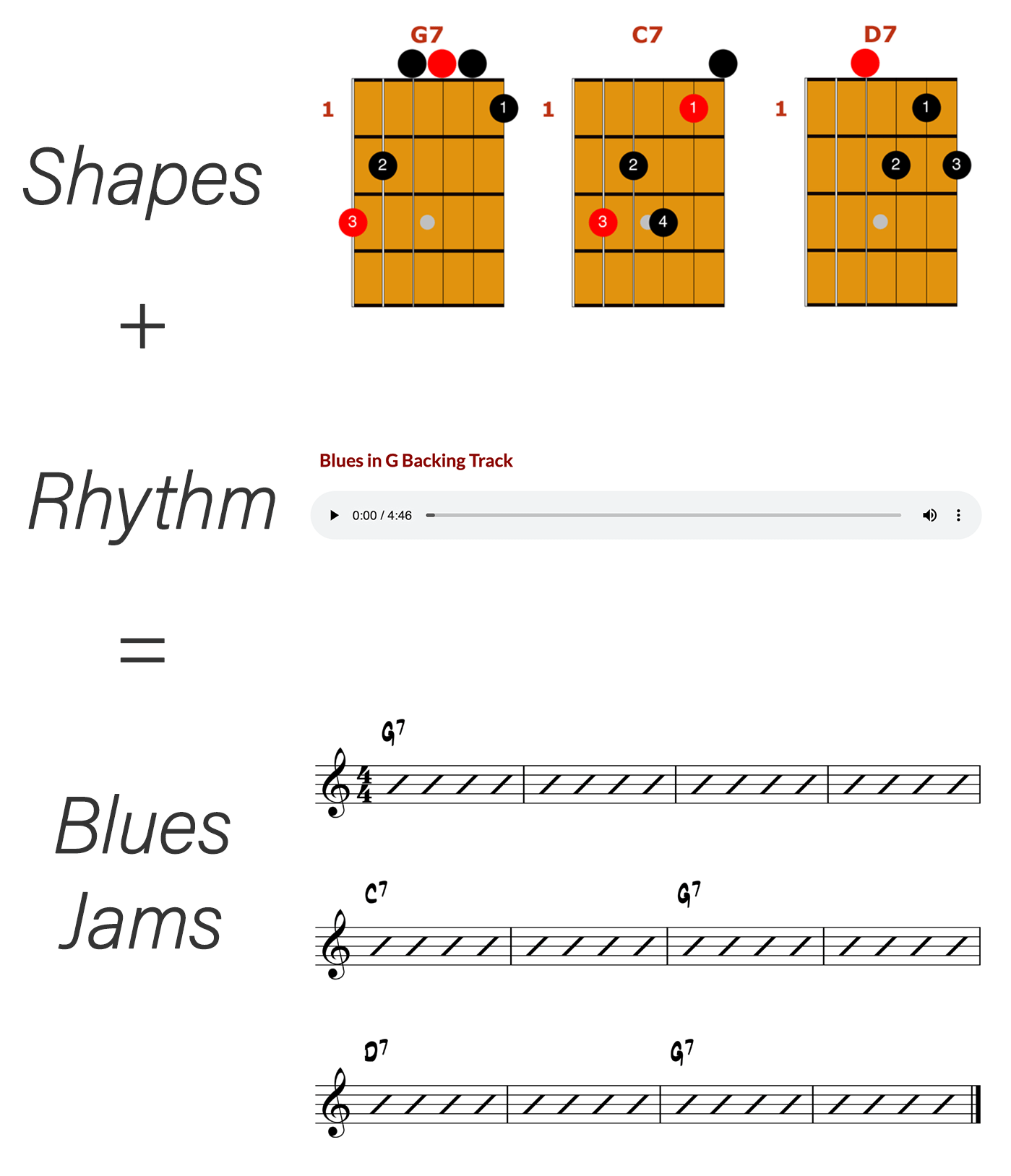 What MWG Students Are Sayin'
"This is the best of the best guitar sites online. It's like guitar grad school all in one place with a super nice instructor and classmates."
- PJ C.
"The easy to access materials, accessible workshops, camps etc. have allowed me to fit guitar around some very busy times and keep my learning at a rate I'm happy with."
- Rob J.
"You always find a way to encourage and motivate us. There's a reason that so many people with a positive attitude find a home in this group."
- Harvey W.
"Absolutely everyone should check this out. And you won't be disappointed when you sign up - it will be worth every penny."
- David T.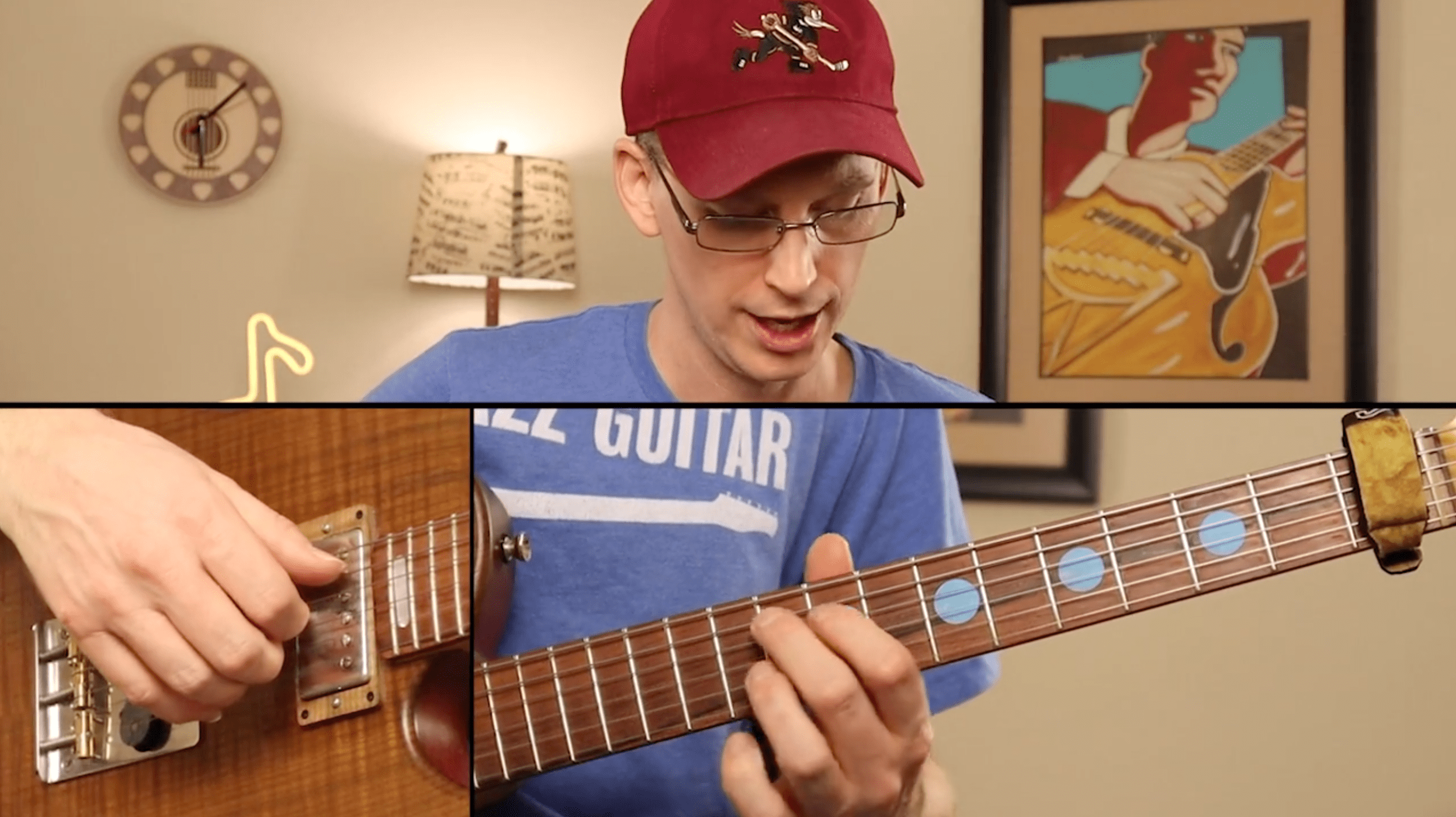 MWG IS
EXPERT INSTRUCTION
Benefit from Matt's 25+ years of experience teaching, performing, and designing guitar courses and curriculum.
MWG IS
COMMUNITY
MWG is a thriving community of supportive and encouraging guitarists from all over the world.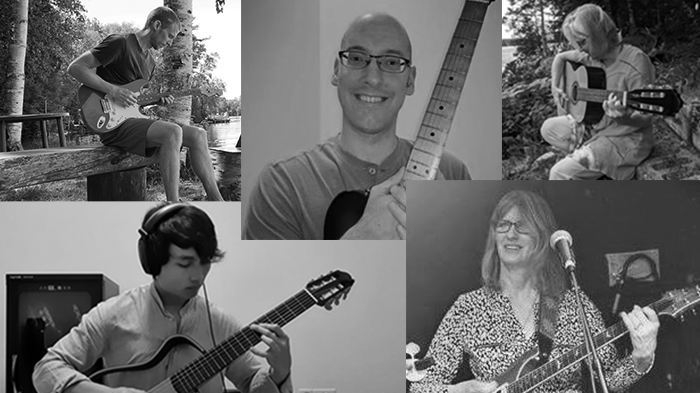 MWG IS
PERSONAL ATTENTION
Get direct feedback on your playing, quick and helpful answers to questions, and guidance every day of your guitar journey.
Play Jazz Guitar Workshop Archives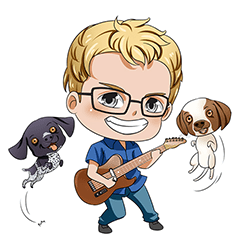 160 Hours of Classic PJG Workshops to Stream Any Time.
View Archives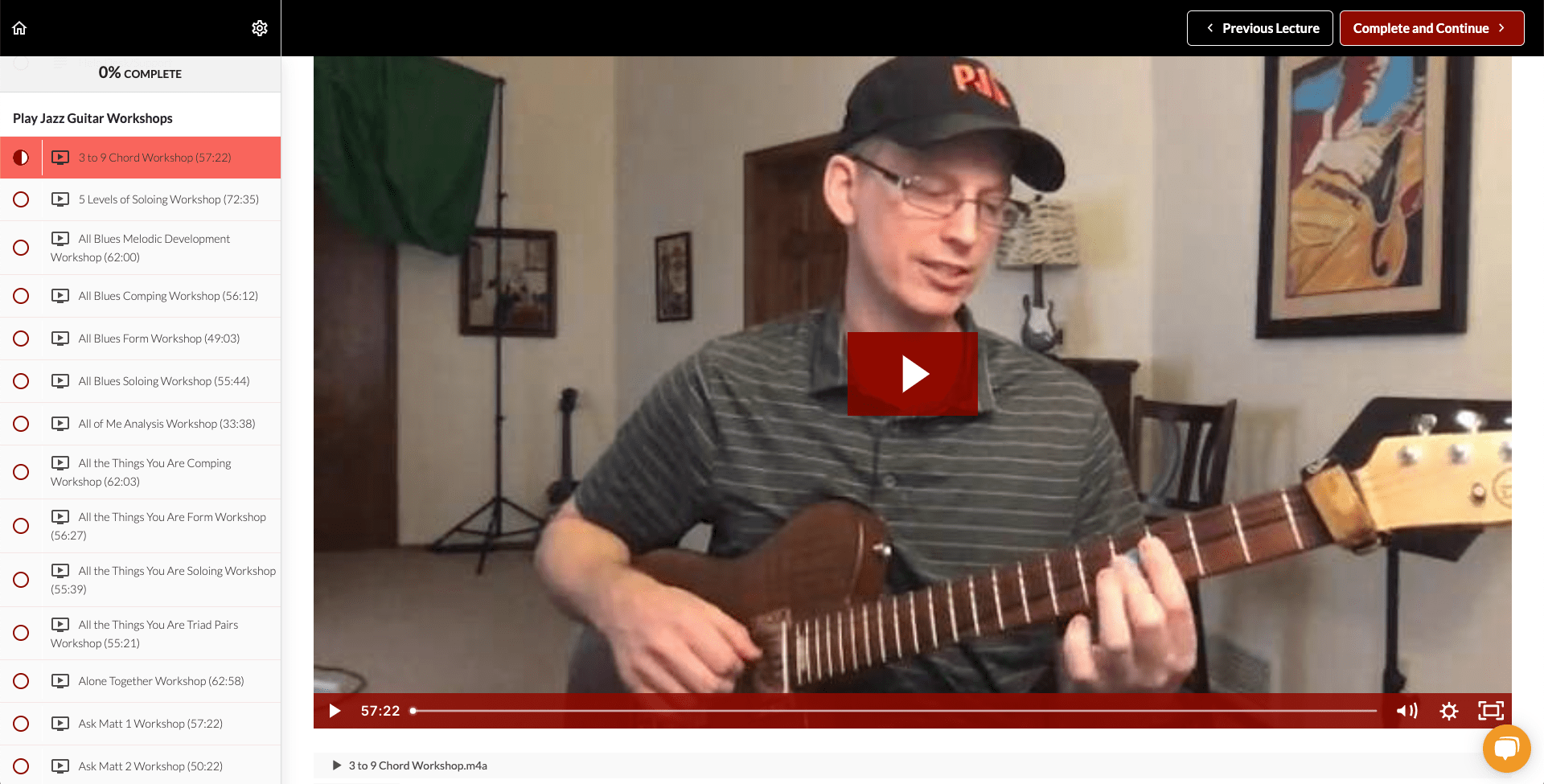 What MWG Students Are Sayin'
"I like the way your monthly challenges gives a challenge to Beginner through Advanced players."
- Craig J.
"This past year, you've really gone over the top! So much content and great exercises. I don't think I will ever get thru them all!"
- Donald M.
"My playing, overall musicianship and appreciation of music has grown and thrived as a result of Matt's teaching and the combined energy of talent of all of the great guitarists who contribute every day."
- John P.
"Matt, you're already the best teacher with the best deals on the best courses on the internet. Your generosity is awesome - inspires the rest of us."
- Will O.
MWG Masterclasses
--- All Access Exclusive ---
Monthly one-on-one lessons with All Access Members.
Watch the replays to learn along with Matt & your peers.
The ONLY place Matt teaches one-to-one.
Watch FREE Masterclass Preview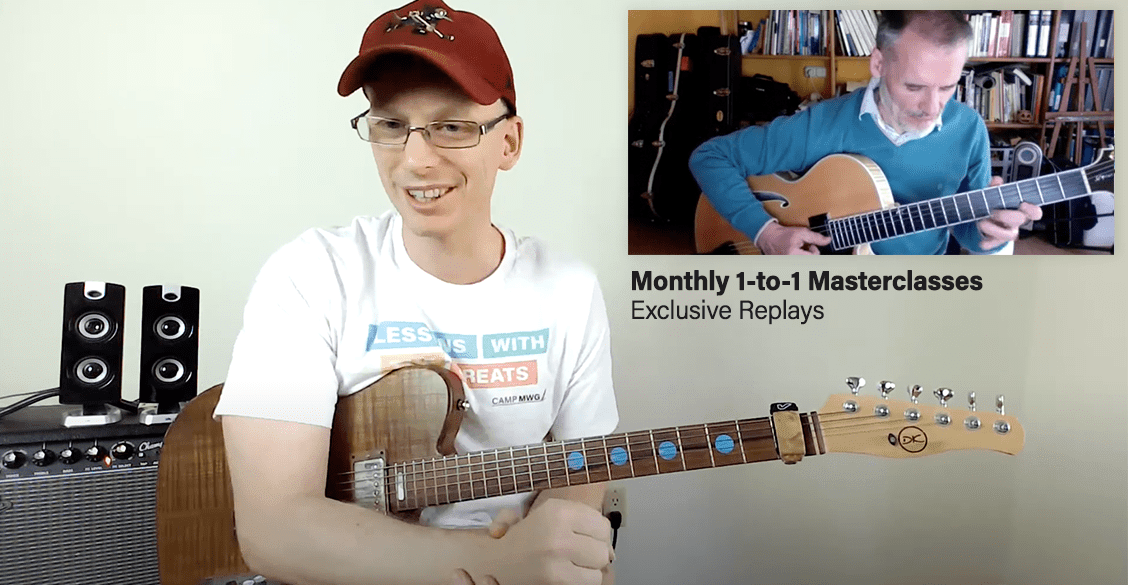 10 Years of MWG Online
10 years is a long time…but it passes in the blink of an eye. It seems like just yesterday that I started Matt Warnock Guitar, now MWG, in my tiny Brazilian apartment.
What began as a jazz guitar lesson site in 2011, has grown into the online destination for creative guitarists all over the world a decade later.
With 100s of courses, workshops, camps, libraries, and lessons, there's something for every guitarist at MWG…with new content added weekly.
In 2021 we're celebrating 10 years of MWG, and we couldn't have done it without you. Thanks for being in the MWG community and here's to many more years of jamming together!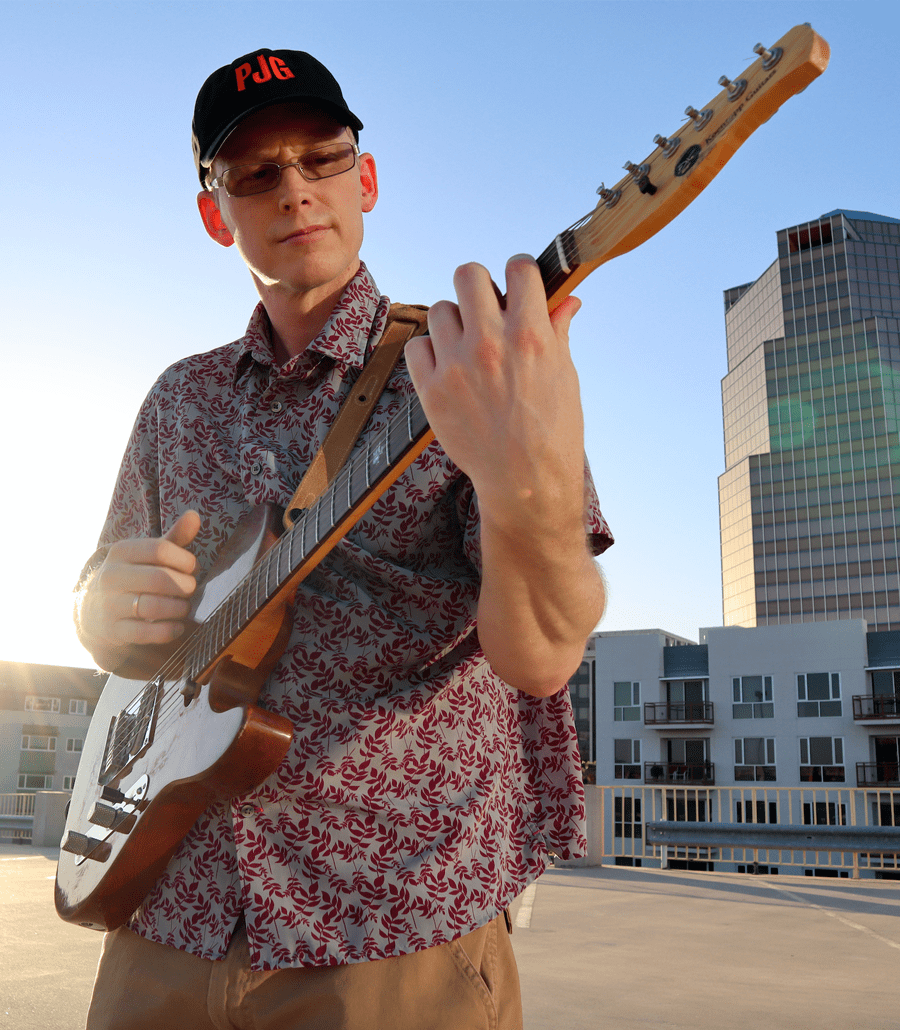 MWG Guitar Scholarships
Your purchases help fund MWG Guitar Scholarships.
MWG/Goa Jazz Academy Scholarship
MWG Lifetime Access Scholarship
MWG Camps Scholarship
$20,000 Awarded in 2021
Thank you for your support and for making these scholarships possible.
For more information or to apply for an MWG scholarship, email Matt at [email protected]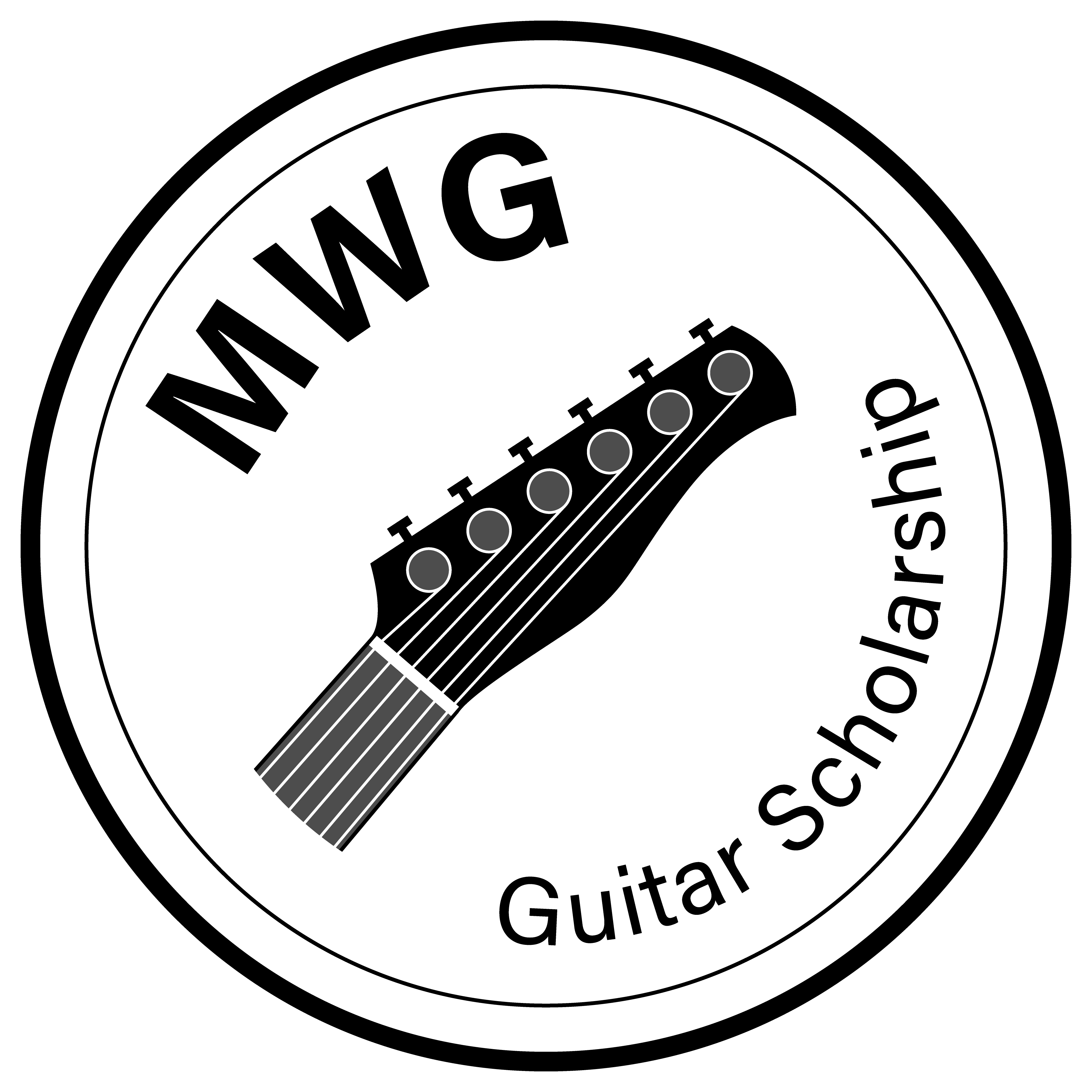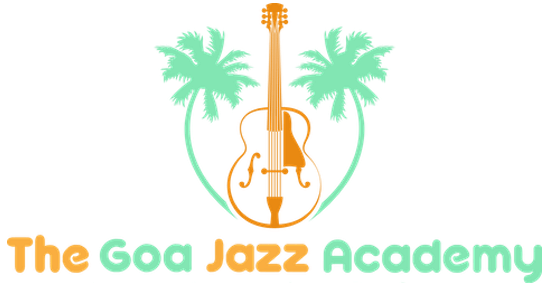 P.J.'s All Access Story
"I got the whole enchilada and I cannot tell you how helpful it's been! It's like the guitar Library of Congress. Triads? Yup. Scales? Yup. Need to know some new chords and comping? Yup. Arpeggios? Yup. More standards than I'll ever need? Yup. Chord melody courses? Yup. Not to mention a lick library par excellence. It's like having Matt on speed dial. And you can post on the MWG site for feedback. I once unsubscribed due to an emergent money issue and that was a mistake. ️It's more than you'll ever get on Patreon or anywhere else. And to boot, it's all in Matt's excellently organized teaching style. I've used it to learn several tunes, and to enhance my playing overall. I hate to sound Ike an infomercial, but I've tried so many other teachers and courses that just aren't as good. You won't be sorry, in my opinion."
- P.J. Christopher.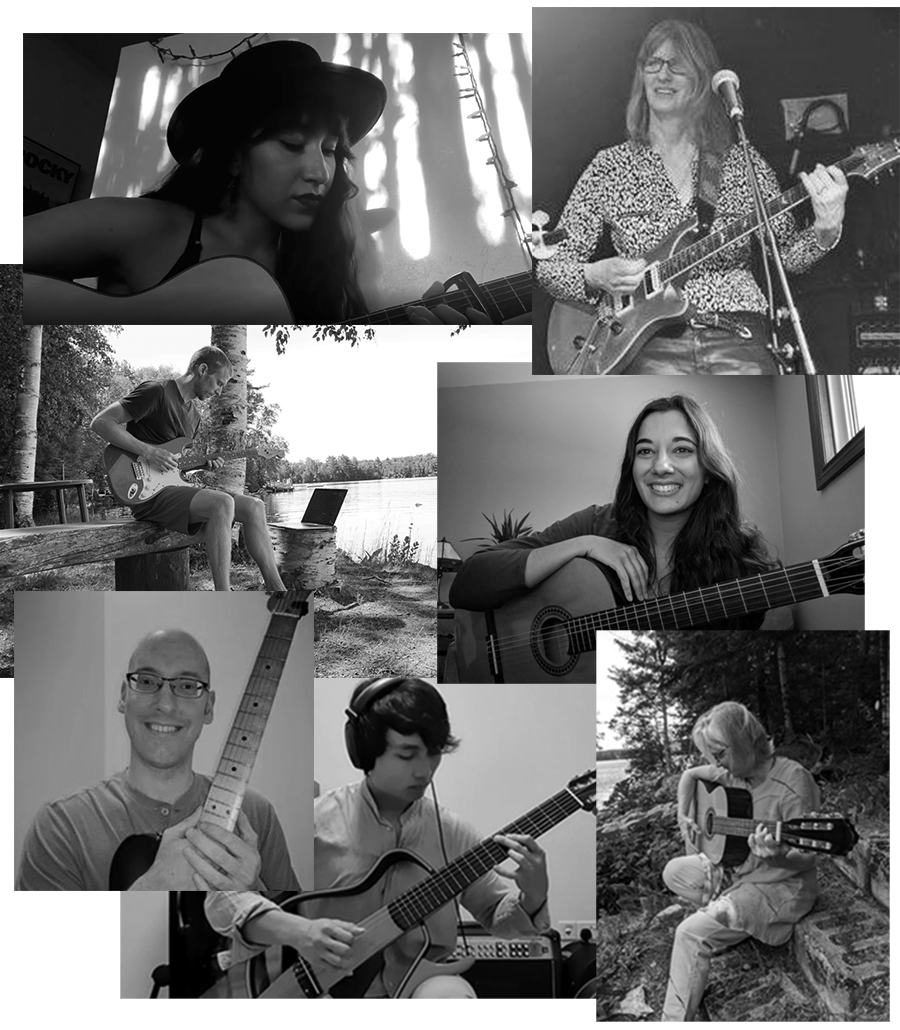 Get Your Personalized Recommendation
Ready to play but don't know where to start?
Have a question you need answered? Just want to chat about guitar?
Matt's got you covered with 7-day-a-week support.
Contact Matt
First Month Free
30-day unlimited access to the entire MWG catalogue...FREE.
MWG All Access Includes:
167 Courses & 2798 Lessons
17 Guitar Resource Libraries
Monthly Live Workshops
72 Multimedia eBooks
100 15-Minute Workouts
Weekly Office Hours & Replays
Get Started Today
What MWG Students Are Sayin'
"MWG is at the top of my list for all things guitar related. I'm happy to be a member."
- David E.
"I'm playing guitar today only because I saw your site and it helped me through a very tough time. Thanks Matt!"
- Brian O.
"I'm mostly a rhythm player, of 30+ years, and your courses are stretching my ability and knowledge in the best way. Thank you for all you do to help people like me continue to grow in guitar."
- Andrea H.
"I wish you had been around 15 years ago with this. Your courses are very well thought out and your tone is very reasoned and positive. Thank you so very much!!"
- Robert Y.