Colin Gardiner, MWG Guitarist
Procrastinating guitarist who now plays jazz every day.
Before MWG
Wanted to learn jazz guitar, but never started.
Had a cancer scare in my family, made me reassess my priorities.
Procrastinated in my jazz learning process.
Jazz seemed too complex, something I would never learn.
After MWG
Removed all personal doubts about playing jazz.
Have a consistent practice routine and seeing growth.
Playing full jazz standards with confidence.
Understand jazz concepts and how to use them in my playing.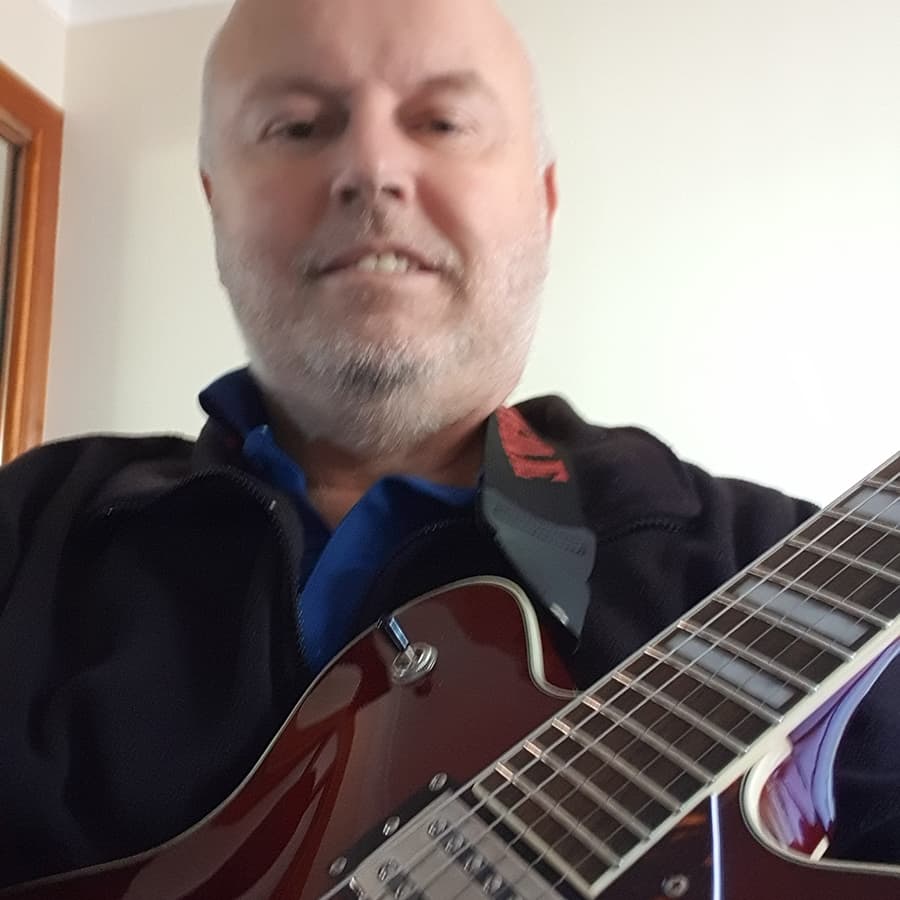 "Matt is a terrific teacher. Very knowledgeable and always available. He works hard to make sure that players of all levels are find their way on their jazz guitar journey. As well, the Studio accelerates your progress and expands your interaction with other jazz guitarists. Between the courses, workshops, and Studio, MWG has all the bases covered. I recommend MWG to everyone wanting to learn jazz guitar and guitar in general." – Colin Gardiner - Australia
Is This Course Really Free?
"Why are you giving me the Yesterdays Study Guide for free? What's the catch?"
Because I believe that honesty is the best policy, I'm going to tell you exactly why I'm giving you the Yesterdays Study Guide for free.
I believe that when you play through these jazz lessons, you can't help but see massive improvements in your guitar playing. And…
As you improve, you enjoy playing guitar more.
The more you enjoy playing jazz guitar, the more you practice, & you see even more improvement on the fretboard.
You find yourself in a feedback loop of positivity and progress in the practice room. Then…
Because you've had a positive experience with this free jazz guitar course, you won't hesitate to purchase another MWG course or membership in future.
That's the honest truth.
That's why I'm giving you this jazz standard study guide for free. And…
There's absolutely no catch.
You enjoy lifetime access to this essential jazz standard course for free. No credit card required.
Even if you never purchase a course or membership, you still keep this jazz study guide for life to enjoy at any time.
Just sign up for a free account so you can access your courses from any device...and you're all set.
Alright, enough chat.
Grab your Yesterdays Study Guide, have fun playing, and I'll see you in the lessons!