Rich Petrucci, Player Profile
Talented guitarist who leveled up his jazz skill set and took his playing to new heights of creativity.
Before MWG
Struggled to play "over the bar line."
Didn't know how to build or play chord melodies.
Voice leading wasn't there yet, needed a lot of work.
After MWG
Locked in chord + scale relationships.
Can easily analyze chord progressions.
Build and play chord melodies on any standard.
Secure using turnarounds and subs when comping/soloing.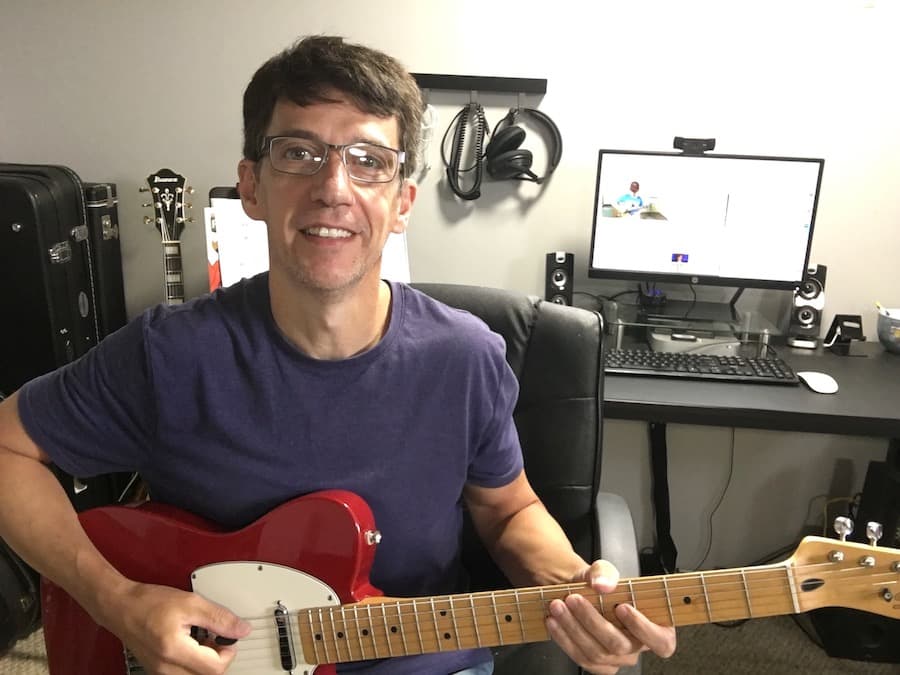 "MWG is a friendly and supportive community of like-minded jazz guitarists. Matt is an enthusiastic instructor who inspires and cares about the progress of each student. He's always eager to share tips and shortcuts with members to make jazz more accessible. Matt is always available for feedback and to answer questions about anything jazz or guitar related. I've made more progress with MWG compared to any prior private jazz instruction." – Rich Petrucci - USA
Frequently Asked Questions
1. Any contracts or commitments?
None. You sign up for the course and get instant lifetime access.
2. Are the lessons downloadable?
All PDF, audio examples, and backing tracks are downloadable. Videos are streamed online.
3. What's available to me when I sign up?
Everything. As soon as you sign up, you get full access to every lesson, video, PDF, and backing track.
4. Can I ask you questions directly?
For sure. You can contact me through the comments, instant messenge, email, or carrier pigeon for a super fast response 7 days a week.
5. What if I fall behind?
You can't fall behind. Every lesson is built so that you work at your own pace and on your schedule. You can even keep track of completed lessons to pick up where you left off after any time away.
6. What if I buy the course and it's not for me?
Not a problem. Let me know within 30 days for a full refund no questions asked.