Walking Basslines for Guitar
How to Play Killer Basslines Over Any Song in 4 Easy Steps.
Secure Payments. Safe and Secure SSL Encryption

1 Payment = Lifetime Access
Course Curriculum
How This Course Works - Start Here
Available in days
days after you enroll
Chapter 1 - Introduction
Available in days
days after you enroll
Chapter 2 - Root Notes Beat 1
Available in days
days after you enroll
Who is This Course For?
This course is designed for guitarists looking to play basslines and chords over songs and become a high-level jazz accompanist.
It's for guitarist's who:
Want to play solo jazz guitar but don't know how to accompany themselves.
Are ready to play duo gigs and cover the basslines and chords at once.
Have always wanted to learn basslines but didn't know where to start.
Want to learn jazz standards in a more meaningful way.
Need help with memorizing chord progressions.
Are interested in voice leading and learning smooth chord movement.
Never knew basslines could be played on guitar and want to give it a go.
I've been walking basslines on gigs for 20+ years in solo and duo settings and on stages all over the world.
I want to share with you everything I've learned about how to create the best bass lines possible.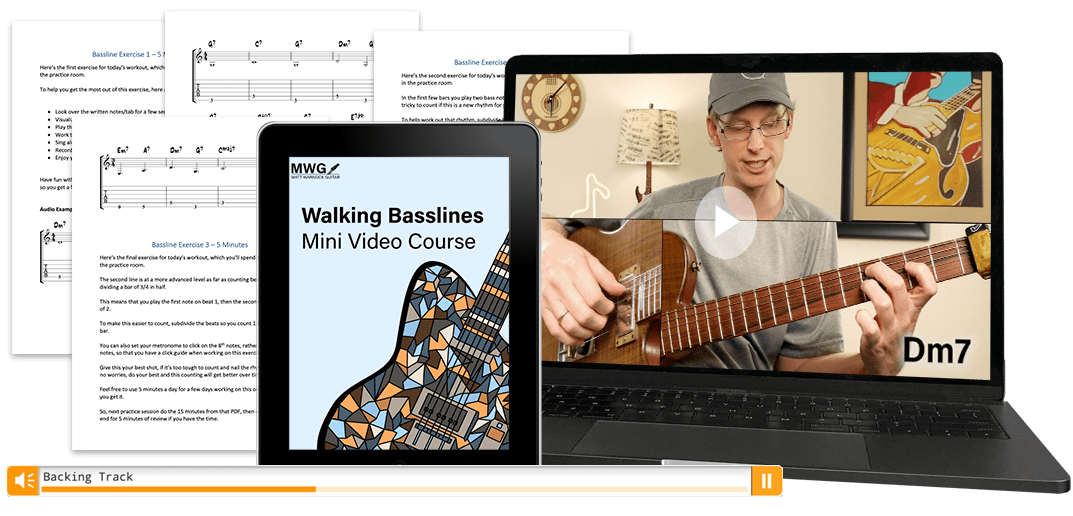 Back in the day I was lucky enough to get calls to play duo gigs with singers on a weekly, sometimes daily, basis.

These are some of my favorite gigs to play, as I'm a big fan of the Ella and Joe Pass records, and just love that duo sound.

While I was pumped to get these gigs, I quickly realized that the approach I had taken to playing with a combo wouldn't work as a duo.

I needed to rethink my approach to comping.

One of the steps I took that instantly transformed my comping was learning how to walk bass lines and comp at the same time.

This allowed me to keep the time, outline the changes for the vocalist, and sound like two instruments playing at once.

When I worked this out, my phone kept ringing for more and more duo gigs.

If you've ever wanted to learn how to walk and comp on the guitar, you'll have hit some technical and musical roadblocks along the way.

To help you get over these roadblocks, and understand how to build bass lines, I've put together an essential resource for you to study.

Walking Basslines for Guitar teaches you bass lines from fundamental concepts all the way to advanced walking and comping.

All with easy to follow exercises and sample studies to learn on the guitar.

Your step-by-step guide to learning basslines is here. Join in.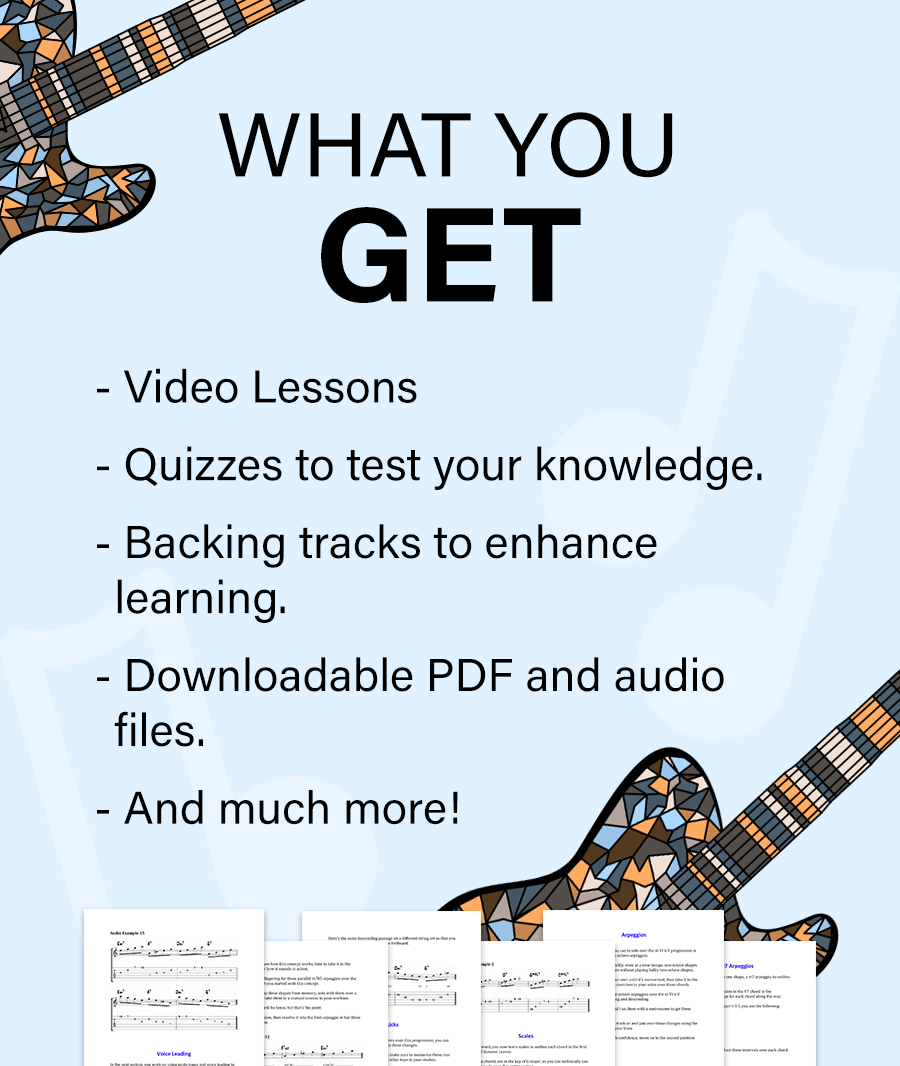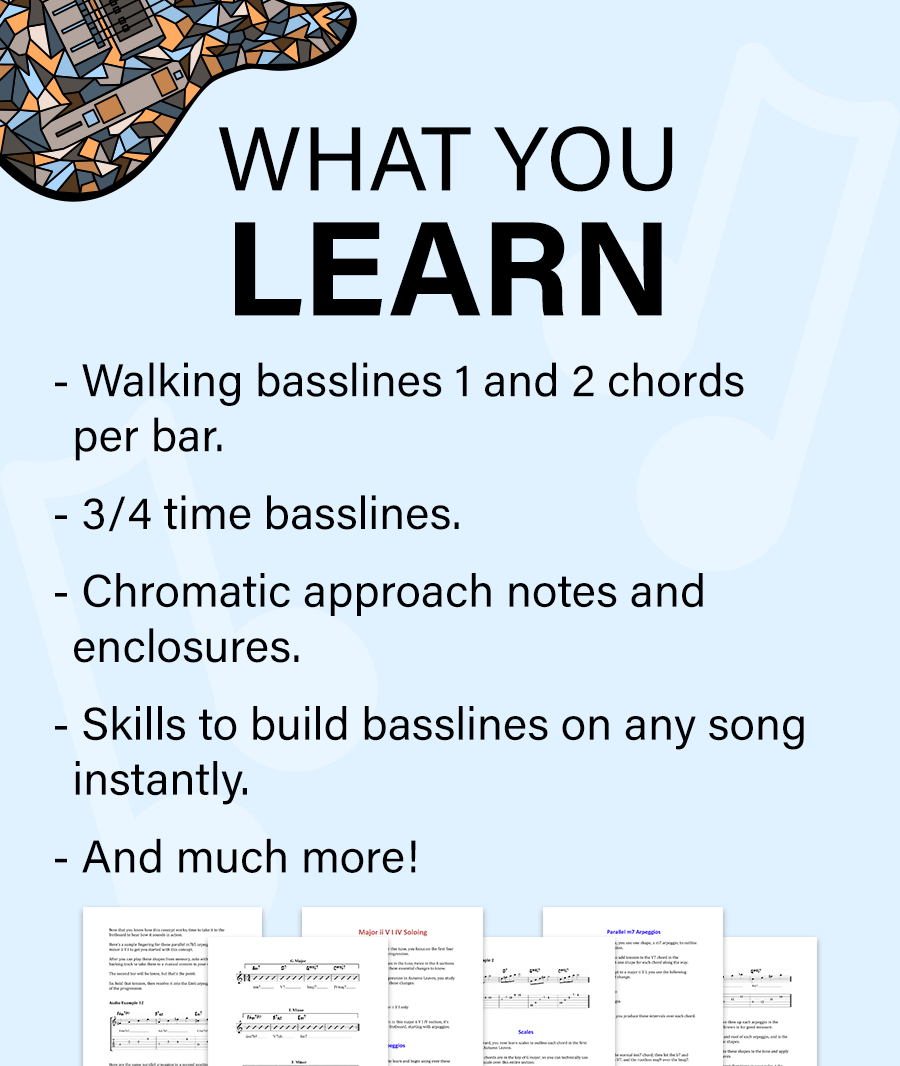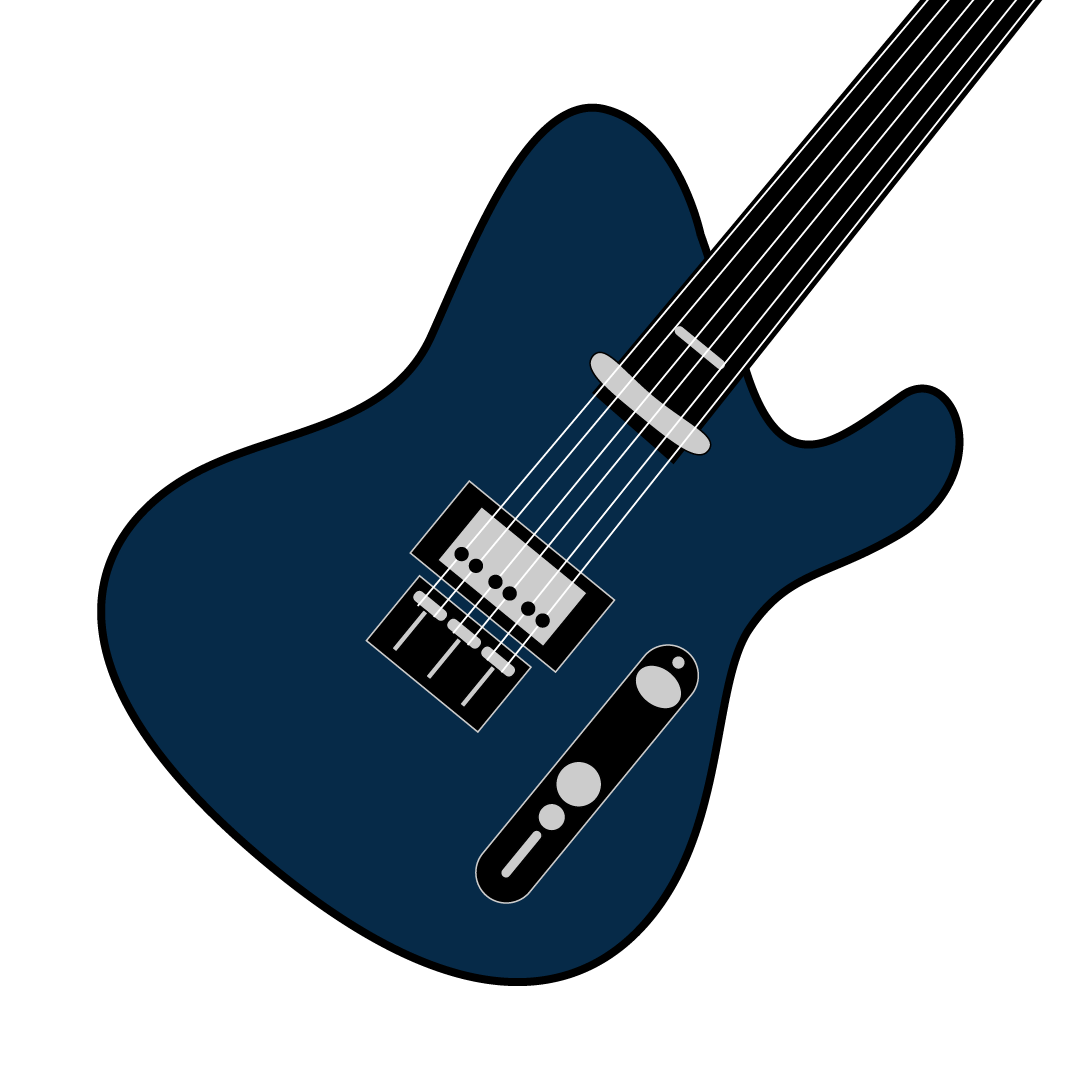 "Matt really loving this bassline lesson!! So well composed and thought out, to allow the learner to start simple, and then add more complexity, without getting lost in transition! Such a crucial point that you do so well!"
- Kathleen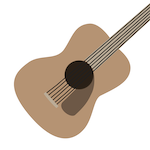 "These are great exercises for developing muscle memory, hand strength, and the skill of looking ahead, targeting the root note and approaching it chromatically"
- Bob
Frequently Asked Questions
How does the pricing work?
You pay once to enroll in the course and you have lifetime access to this course across all devices – phone, tablet, computer.
When does the course start and finish?
The course starts now and never ends! It is a completely self-paced online course - you decide when you start and when you finish.
What if I am unhappy with the course?
If you are unsatisfied with your purchase, contact Matt by email [email protected] in the first 30 days of your purchase and you will receive a full refund.
Can I download the files for each course?
You can download all PDFs, audio examples, and backing tracks to practice offline. The videos are only viewed on the page.
What if I have a question about the courses or about music?
You can post all questions related to the course in the comments section of any section. I aim to answer all questions within 24 hours of posting. Also, you can use the instant messenger on the bottom right of page to ask questions or you can email me at [email protected].
Do I have to play jazz to use these courses?
No, not at all. Some of the material is presented over jazz chords and songs and you can apply this material to any genre. If you enjoy soloing in different styles, such as blues, rock, funk, fusion, soul, metal, etc., then this material can be used in your playing.
What if I don't know where to start with my playing or which course to start with?
No worries, use our success paths and follow the step-by-step guides to learning what you want to work on – getting started, jazz guitar, blues guitar, guitar technique, lead guitar, rhythm guitar and much more!
What if I want access to multiple courses or MWG eBooks?
This is why we have the Guitar Mastery Membership which includes ALL previous and future courses as well as every single eBook Matt has ever produced. For added bonus the 1st month is only $1 for limited-time.
Secure Payments. Safe and Secure SSL Encryption

1 Payment = Lifetime Access