Che Bonilla, MWG Member
This shy guitarist learned to comp, solo, & build chord melodies over standards.
Before MWG
Struggled with soloing over standards.
Didn't know how to build or use jazz chords.
Couldn't play scales, modes, or arpeggios.
After MWG
Soloing over standards with sidestepping, enclosures, & more.
Nailing chord-scale relationships and how to solo with modes.
Creating chord melodies over jazz standards.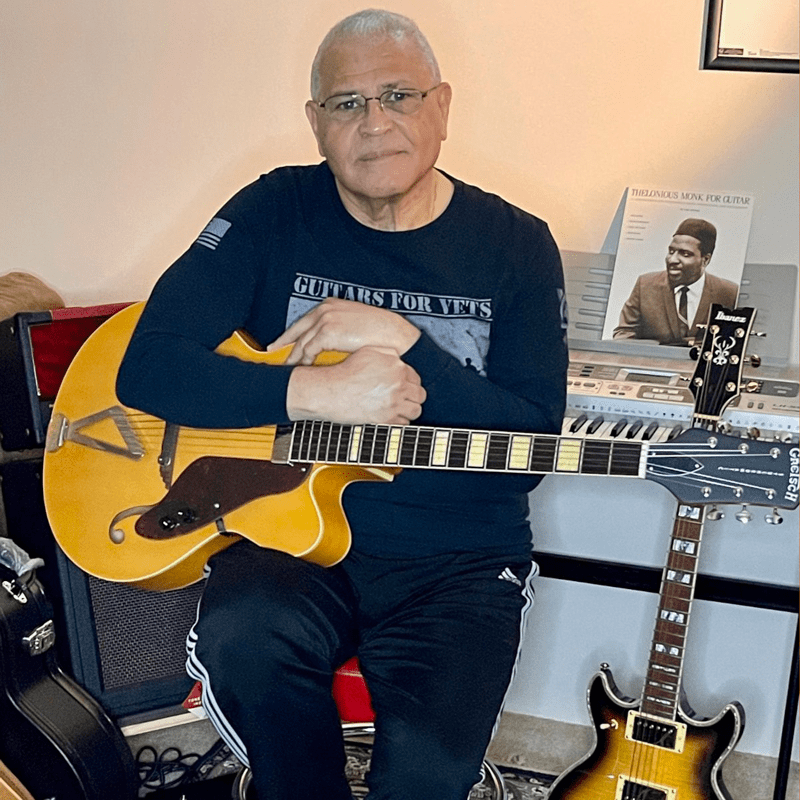 "Being a part of MWG is like having a personal guitar teacher who shows up regularly at your home, whenever you need them, to clarity every issue. Matt's always there to answer ANY question, regardless of level or how simple you think the question is. The amount of material on MWG is enough to maintain your music education for years. On top of that, All Access members are the most helpful, warm, and kind folks out there. I started out shy, unwilling to post videos. Now I post almost daily and the support I receive has taken my playing way beyond my expectations." – Che Bonilla - USA