Rich Petrucci, MWG Member
Talented guitarist who leveled up his jazz skill set and took his playing to new heights of creativity.
Before MWG
Struggled to play "over the bar line."
Didn't know how to build or play chord melodies.
Voice leading wasn't there yet, needed a lot of work.
After MWG
Locked in chord + scale relationships.
Can easily analyze chord progressions.
Build and play chord melodies on any standard.
Secure using turnarounds and subs when comping/soloing.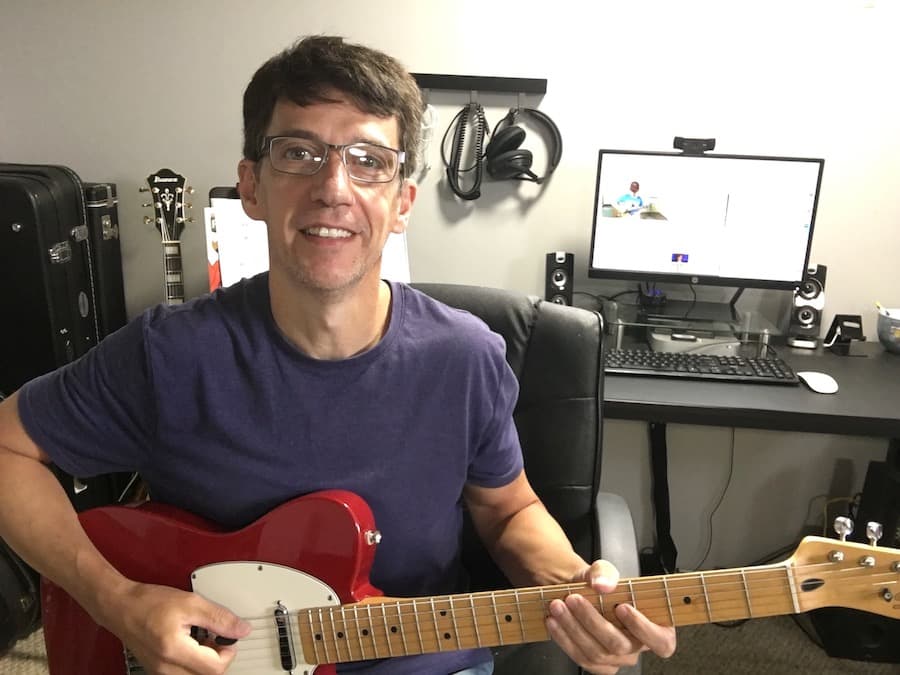 "MWG is a friendly and supportive community of like-minded jazz guitarists. Matt is an enthusiastic instructor who inspires and cares about the progress of each student. He's always eager to share tips and shortcuts with members to make jazz more accessible. Matt is always available for feedback and to answer questions about anything jazz or guitar related. I've made more progress with MWG compared to any prior private jazz instruction." – Rich Petrucci - USA