In this blues challenge, you:
Comp with 3-note chords.
Drop the root for max color.
Learn new blues chord shapes.
Tap into your comping creativity.
And more...
FREE Challenge Lesson
What You Learn
1
Soloing Skills
Solo over full songs, even if you've never improvised before today
Create melodic phrases.
Use tension and release.
Develop your lines.
Much more…
2
Chord Concepts
Turn ordinary chords into extraordinary comping phrases.
Turn shapes into phrases.
Interact with the soloist.
Essential rhythms & picking.
Much more…
3
Essential Techniques
Take your chops to the next level with fun workouts.
Build picking-hand confidence.
Increase fretting-hand dexterity.
Solid two-hand coordination.
Much more…
Easy-to-Follow Lessons for Every Learning Style
The step-by-step guidance you need, with the personal attention you deserve.
What Challenge Students Are Sayin'
"These jams are great, I hope there are more in the future!"
- Ian H.
"Really love this, it will help me keep the tunes in my head/ears as well (I have to go back and refresh my memory of the ones I learnt)"
- Dave W.
"Challenging but fun. Just like a real jam session, forgot 99% of what I know. haha. These are awesome Matt."
- Rich P.
"Wow! Your comping sounds so much like Bickert on Summertime. Are you using 4th chords in the first chorus? So lovely! And I liked how you echoed 'My funny valentine' at the beginning of your solo."
- David E.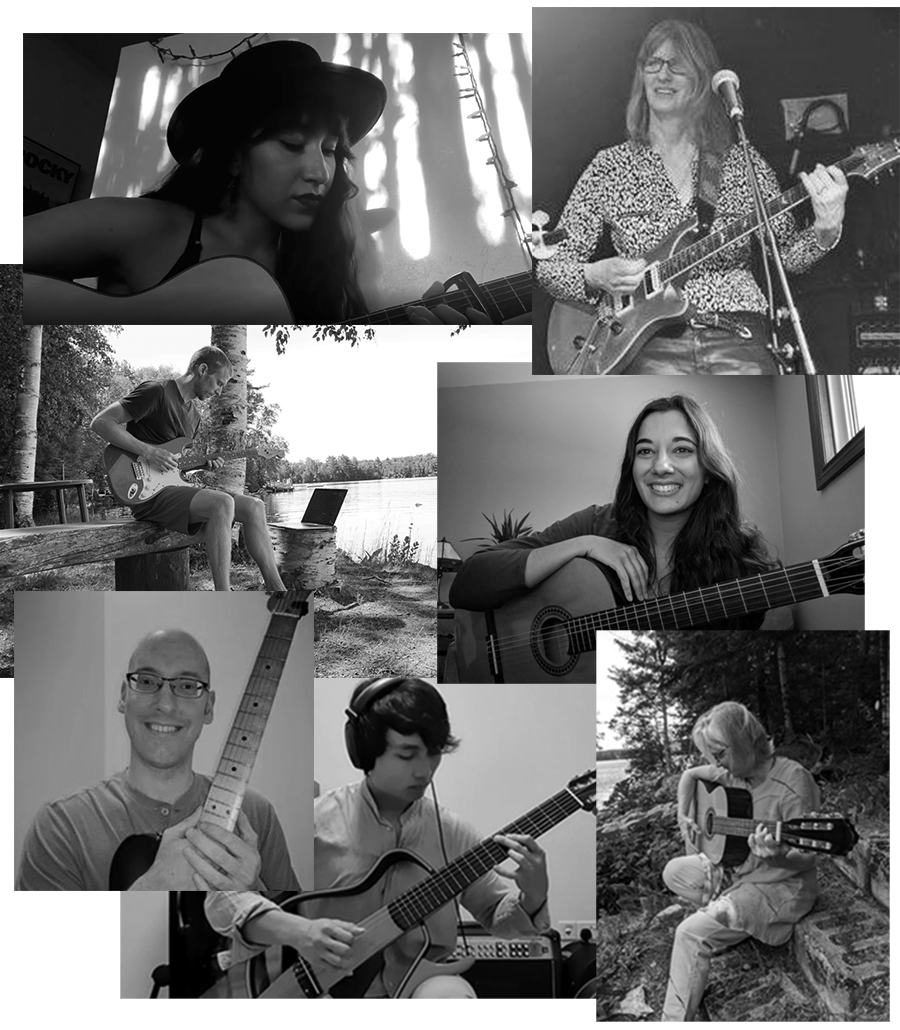 The MWG Difference
1
Expertise
Benefit from Matt's lifetime of studying, performing, and teaching players of all experience levels.
Doctorate in Jazz Performance
25+ Years Teaching Guitar
2000+ Live Performances
8000+ Private Lessons Taught
2500+ Online Lessons Published
2
Community
Discover a welcoming and encouraging community of guitarists just like yourself.
Welcoming Group of Guitarists
Friendly, Global Community
Encouragement From Your Peers
Learn From Fellow Players
Make Guitar Friends For Life
3
Personalized
Reach your maximum potential on your own schedule with expert, personalized guidance.
Personal Learning Pathways
Tailored Ways to Learn
Options for Every Learning Style
Learn by Jamming with Matt
Unique Performance Guidance
Frequently Asked Questions
When does the course start and finish?
Once you sign up, you have lifetime access to the course. Play at your own pace, there's no deadline to finish.
How long do I have access to the course?
You have 24/7/365 lifetime access to the course.
What if I decide the course isn't for me?
This is a free course, so if it's not for you just leave it, all good.
What type of guitar do I need for this course?
You can use a nylon string, electric, or acoustic guitar for this course. Any guitar is cool, so go with what's comfortable for you.
What do I do if I need help?
Contact Matt on the Help Page to receive expert support 7 days a week.
This course was made with care by the MWG Team.

Every course purchase helps fund MWG Guitar Scholarship programs.