Jazz Standards Pack Volume 1
Learn 5 Standards, Elevate Your Jazz Skills, and Have Fun
$220 value for only $45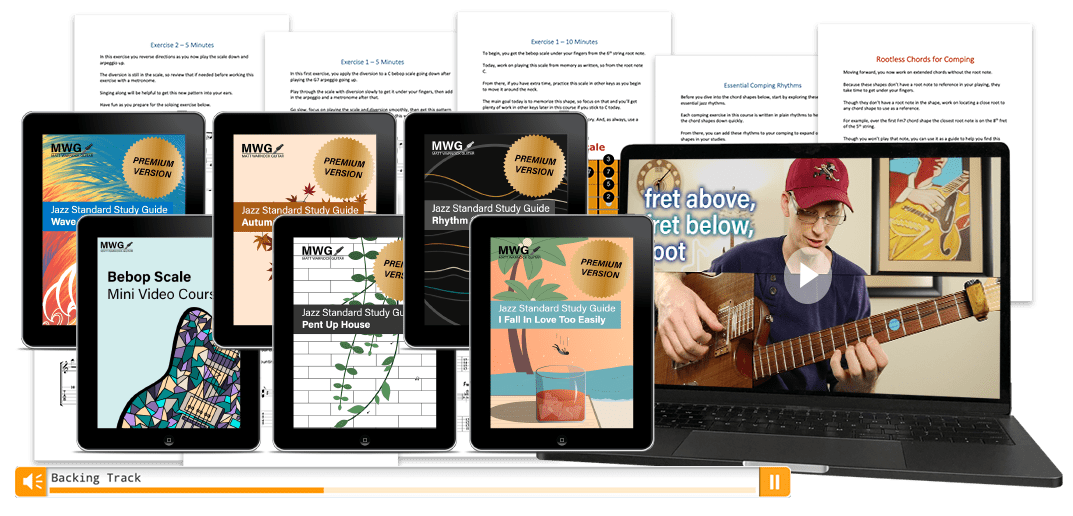 This course is only available to GMM Members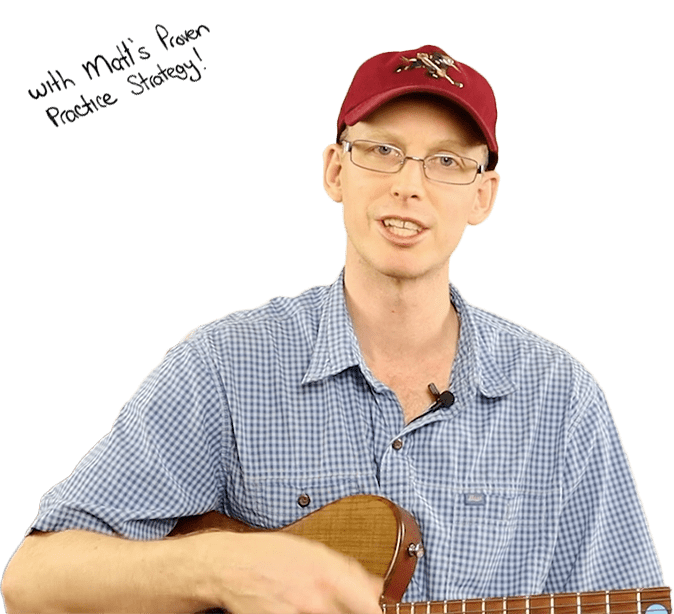 Who is This Course Pack For?
This course pack is designed for guitarists looking to learn how to play jazz guitar tunes and master essential jazz chord progressions in your studies.
It's for guitarist's who:
Are tired of practicing exercises and never making music in the practice room.
Want to learn to play jazz guitar with the same approach the greats use.
Are ready to level up your jazz guitar vocabulary and skill set.
Want to learn the MOST important jazz standards in the practice room.
Are ready to go to a jazz jam session but don't know any tunes.
I've performed jazz standards for over 20 years in coffee shops, jazz clubs, concert hall stages, and everything in between.
I want to share with you everything I've learned about how to play essential standards and level up your jazz guitar skill set at the same time.
How The Jazz Standards Vol. 1 Transforms Your Playing
1. You Stop Noodling and Start Playing Full Songs - The next time someone asks you to play a song for friends or family, you'll run to your guitar as you bust out full versions of your favorite jazz standards for the gang to enjoy.

2. You Sound Like an Authentic Jazz Guitarist - Learn the exact "wrong" notes and chords that jazz guitarists use to make their solos and comping sound so, so, sooooo right.
3. You Organize Your Practice Routine for Maximum Results in Minimum Time - Stop searching for what to work on next. These courses lead you step-by-step through each tune as you level up your playing, have fun jamming, and always know the perfect exercise for your practice routine each day.

5 Essential Jazz Standards
Here are the courses in the best order of study, from easiest to most difficult.

This pack contains 5 tunes that every jazz guitarist must know.
Not only are these tunes essential if you want to jam with other musicians, as they get called on gigs and jam sessions all the time, they teach you essential chord progressions and vocabulary.
By learning these 5 tunes, you build an understanding and skill set that can be used to learn dozens of other jazz standards quickly and easily in your studies.
And, most importantly, these tunes are just plain fun to jam over, giving you hours, days, weeks, months, and years of enjoyment in the practice room.
1. Pent Up House – Best Standard to Start With ii-V-I's
If there's one progression you need to know to play jazz guitar with confidence, it's the major ii-V-I.
This progression is in countless jazz tunes, and by working on these 3 chords you prepare your skill set to explore minor, mixed, and backdoor ii-V-I's in your playing.
Pent Up House introduces the major ii-V-I and ii-V into your playing at a pace that's manageable for most beginner jazz guitarists.
And, intermediate and advanced players will expand their chops by exploring advanced soloing and comping concepts over these changes.
It's truly a one-size fits all tune for mastering major ii-V-I's.
2. Autumn Leaves – The MOST Important Jazz Standard
The most popular tune called at jam sessions and gigs, Autumn Leaves adds a must-know tune for your repertoire, and you learn 3 essential jazz progressions.
By learning Autumn Leaves, you also build confidence with major ii-V-I's, minor ii-V-I's, and the iii-VI-ii-V progression.
These changes are found in countless other jazz standards, so by learning Autumn Leaves you create a shortcut to playing dozens of other jazz standards the easy way.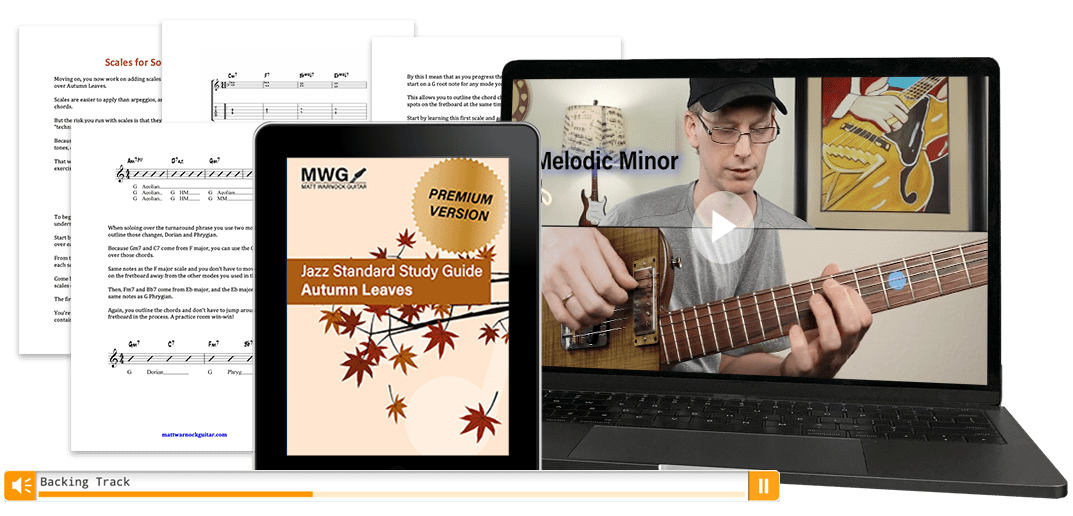 3. Wave – Bossa Nova Classic
Every jazz guitarist needs to have at least one bossa nova tune under their fingers, and Wave is the perfect tune to get started with in your studies.
It's got a cool chord progression and you have to be able to play an authentic bossa nova rhythm pattern to make it work in any jam session.
This study guide teaches you the tune and gets you sounding like you're sitting on a beach in Rio at the same time.
Can't go wrong there.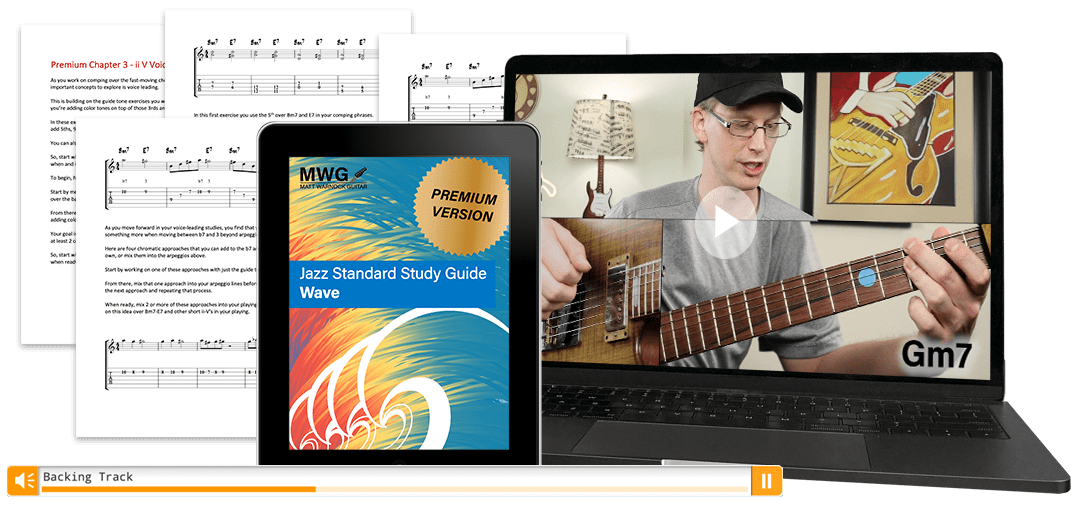 4. I Fall in Love Too Easily – Essential Ballad with 6 Different ii-V-I's
As you can see, I'm big on learning tunes that are fun to play, commonly called at jam sessions, and teach you essential chord progression that make learning other jazz tunes much easier.
I Fall in Love Too Easily is a classic ballad that fits this description exactly.
It's fun to play, called all the time at jam sessions, and teaches you how to comp and solo over 6 different ii-V-I's.
And, if you didn't know there were 6 different ii-V-I's, then this tune is even more important for you to check out in the practice room.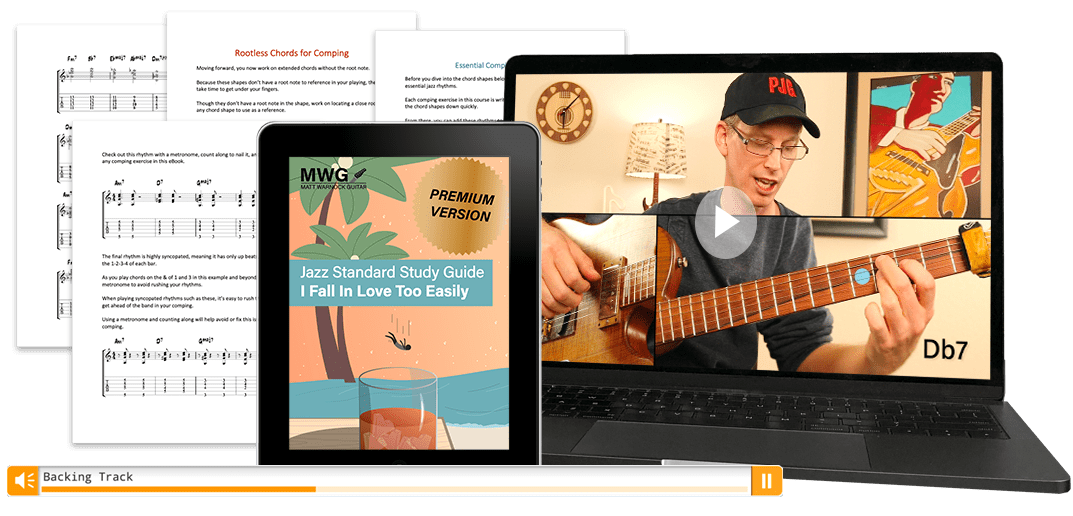 5. Rhythm Changes – Must Know Form for EVERY Jazz Guitarist
Along with jazz blues, rhythm changes is a must know form for any jazz guitarist to have under their fingers and in their repertoire.
By studying rhythm changes you prepare yourself for any jazz jam session, and you work on essential progressions such as I-VI-ii-V, iii-VI-ii-V, and the dominant cycle.
If you only know two tunes, jazz blues and rhythm changes are it.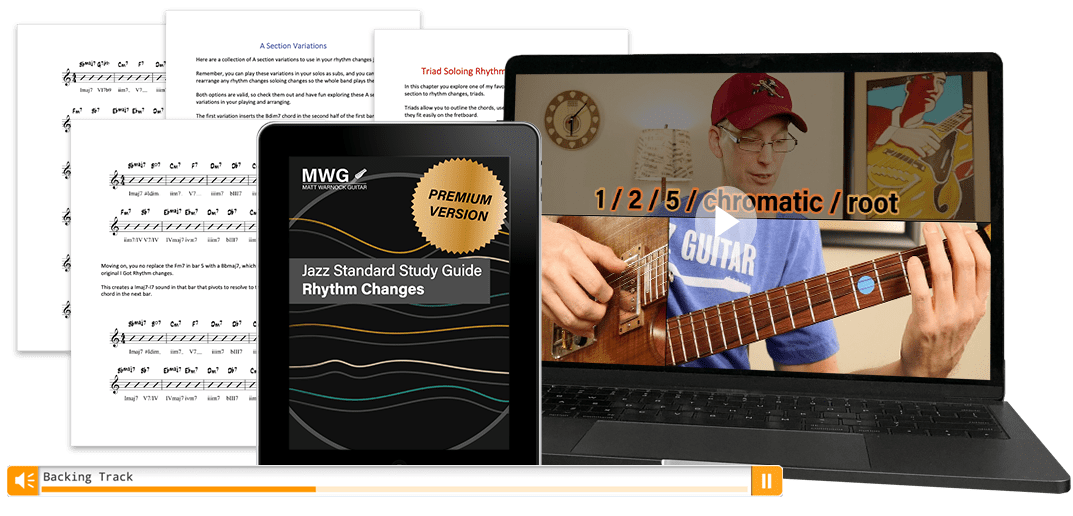 FREE MEGA BONUS
Bebop Scale for Guitar Course $20 Yours Free! $20
Not only do you get 5 essential jazz standard study guides with this pack, you also get the best-selling Bebop Scale for Guitar course free as a special bonus.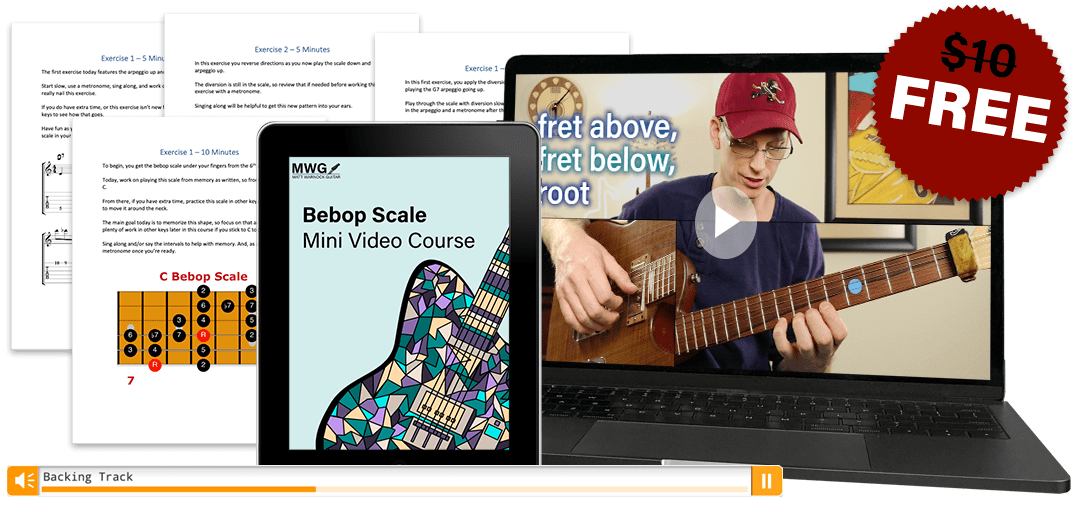 In this video course you learn essential jazz guitar skills such as:
Dominant bebop scale in 2 positions.
Scales that shift to cover the neck.
Essential bebop scale vocabulary.
Arpeggios and scale mixed workouts.
How to build authentic sounding jazz solos.
And more!
Take advantage of this special offer as you master 5 must-know jazz standards and learn this essential jazz guitar scale with this course pack.
FREE MEGA BONUS
Mega Bonus – Jazz Standards Essentials $100 Yours Free! $100
When you purchase the Jazz Standards Pack Vol. 1, you not only get 6 full multimedia courses, you also get my Jazz Standards Essentials 5 Pack.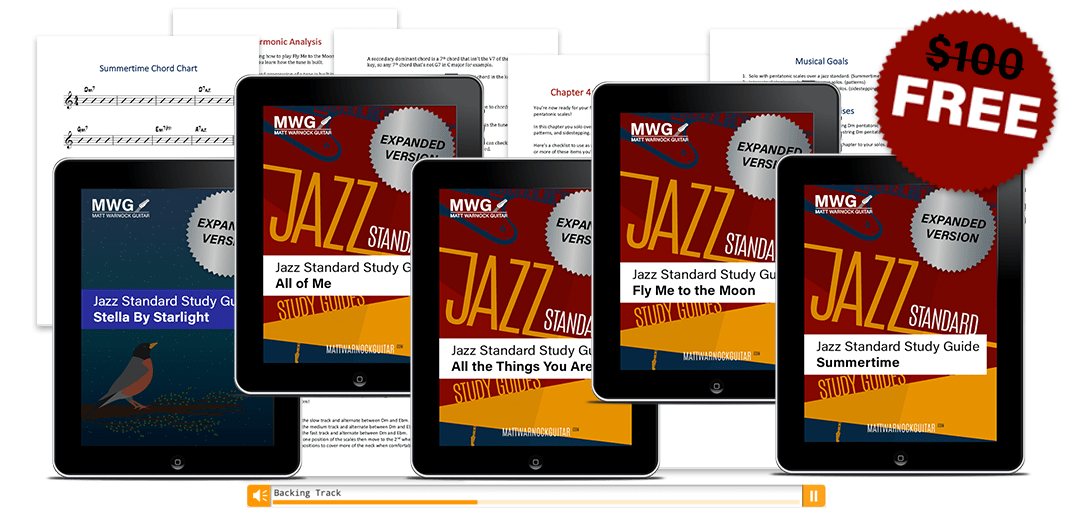 In these eBooks you learn how to solos and comp over:
Stella by Starlight
All the Things You Are
All of Me
Summertime
Fly Me to the Moon
Don't wait, grab this pack before it's too late and take advantage of this awesome bonus offer.
Zero Risk 30 Day Money Back Guarantee
To make sure you have ZERO risk, you're protected by a 30-day 100% satisfaction guarantee.
If you're not happy with this course for any reason, simply send Matt an email ([email protected]) or instant message, and he'll refund your money.
No questions asked. No hassle. No waiting.
We guarantee that if you play these exercises you will reach your musical goals and have fun in the practice room.
If not, we'll make it right…right away!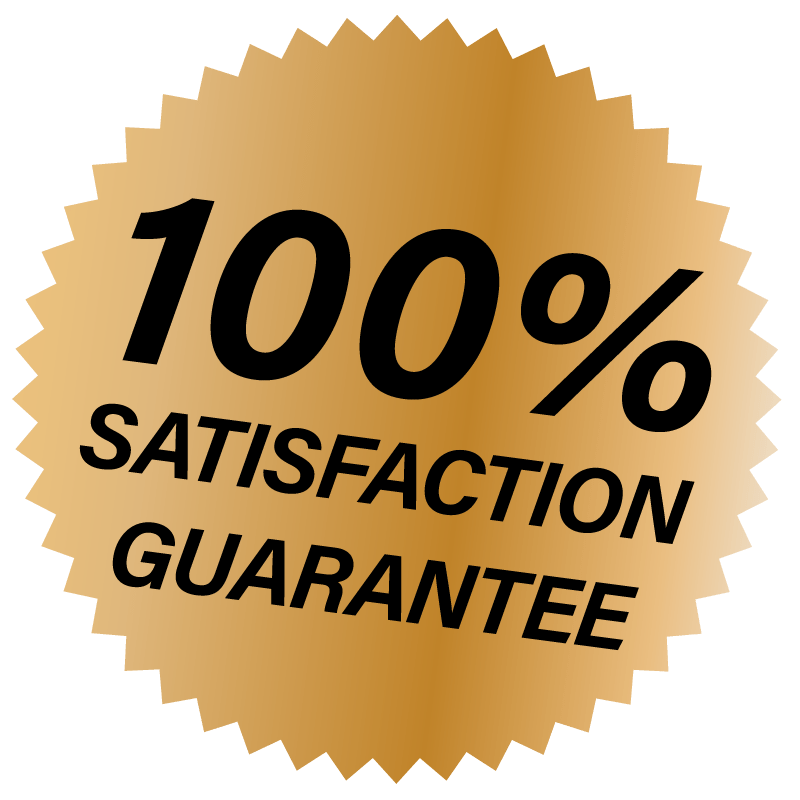 "Because jazz guitar confidence IS waiting for you. The question is…will you stand up and take it?!" (Only $45)
Secure Payments. Safe and Secure SSL Encryption

1 Payment = Lifetime Access
Some of the biggest and most important lessons I've learned as a jazz guitarist have come in short conversations, usually before, during, or after a gig.
I can remember back when I was a grad student and I was struggling with my playing on gigs.
In the practice room I could burn any scale, arpeggio, pattern, line, etc. in 12 keys in multiple positions with my eyes close.
I would even get up and first thing each day run through 120 different shapes for maj7, 7, m7, m7b5, and mMaj7 chords.
But.
When I played over tunes I just felt let down, like I was putting in tons of time and effort in the woodshed and not seeing the results when jamming.
Then, on one gig I mentioned my struggles to a bandmate.
I told them how much I was working, what I was working on, and how I felt like I wasn't making any progress.
His comment was as blunt as it was helpful, he said, "Nobody pays you to play scales man, learn some damn tunes."
He was right.
I was spending all my time on the mechanics of jazz, and not enough time on putting those concepts into practice.
And so, I reorganized my entire practice routine.
instead of practicing scales or arpeggios in 12 keys, I pulled out tunes I was working on for gigs and practiced the scales and arpeggios needed for those tunes.
When I practiced chords, I practiced them inside progressions and over the full tunes I was shedding for jams and performances.
If I wanted to work on lines, I put them into the context of a tune rather than just running them in 12 keys on the fretboard.
The results were mind blowing.
Within 3 months I went from struggling to being able to kill it on any tune called or placed in front of me.
It turns out I was practicing all the right material, just not in the right context.
When I practiced musical devices outside of tunes, I struggled when it came time to actually make music.
When I practiced musical devices over tunes, I tore down the barrier I had erected between the practice room and the bandstand.
I couldn't have been happier with my playing or enjoyed performing more. It was night and day (you are the one…).
Since that fateful period in my musical development I have made it my goal to practice, and teach, all new material in the context of tunes.
When someone comes to me for a jazz lesson never having played before, day 1 we learn Summertime.
We work on songs, melodies, soloing over tunes, comping over tunes, making music and learning concepts through application rather than separated from tunes.
And the results I've seen with my students' mimics what I saw in my own playing, totally mind-blowing progress.
It is for these reasons that I created the Jazz Standard Study Guide series in 2017.
Since then, 10's of thousands of guitarists have benefited from working on tunes in their studies.
I've seen players go from knowing zero standards to getting up on stage for jam sessions in a matter of months.
Others have been able to put together songs to play for their spouse on an anniversary or a birthday.
And, most importantly, I've seen countless players go from thinking "I'll never be able to play jazz, I'm not good enough," to jamming over tunes and having a blast in the practice room.
I want you to have this same experience, which is why I put together this Jazz Standards Pack.
Each of these jazz standards teaches you essential jazz concepts such as scales, chords, arpeggios, outlines, patterns, lines, basslines, and more, all within the context of a tune.
So, you learn jazz fundamentals, learn jazz tunes, and have fun in the practice room.
Doesn't get better than that.
You're ready to take your playing to the next level, this pack will get you there.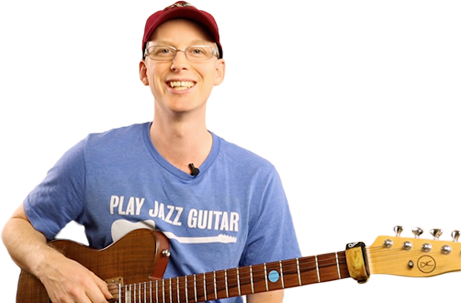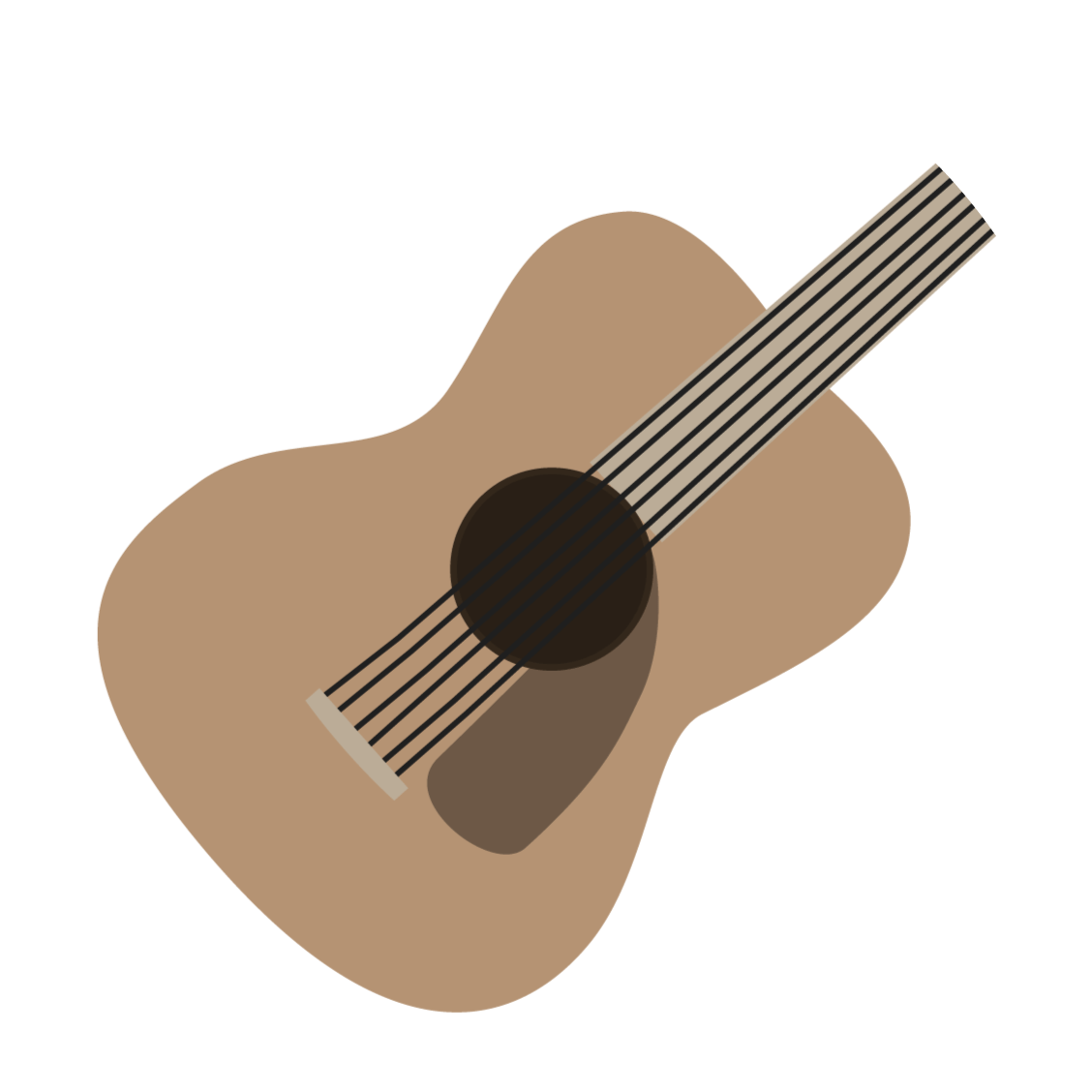 "These study guides invaluable for my playing and guitar studies. With internet bloating fragmented pieces of information it's absolutely wonderful to have a structured guide with good theoretical background and, on the other hand, well designed practical exercises. Highly recommended! Big thanks, Matt!"
- Pauli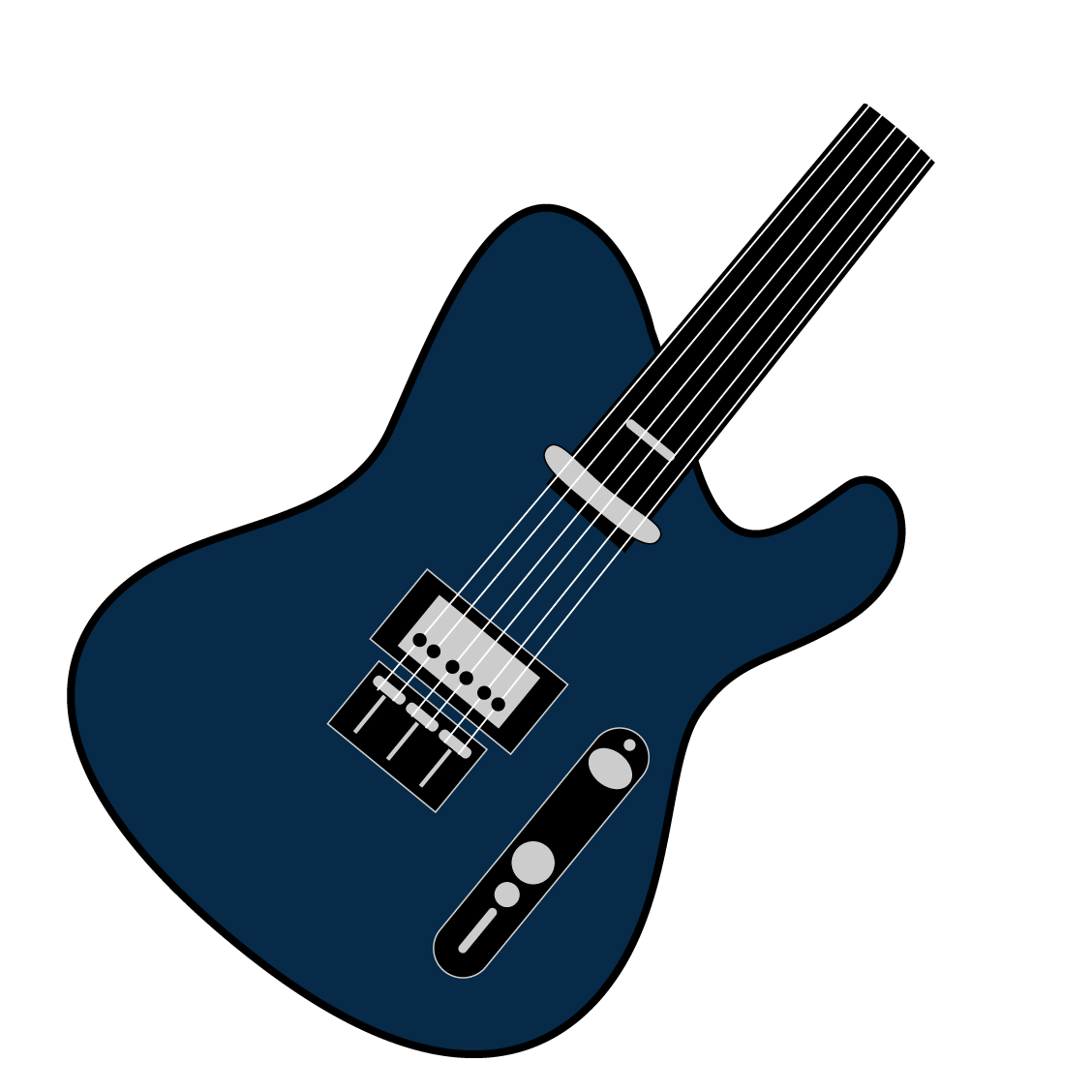 "These study guides, combined with Matt's online classes, are the best ways that I've found to learn jazz, music theory, and these great jazz tunes. Learning jazz by learning songs is the way to go. Each guide has plenty to keep you busy and learning all month long, whether you're a beginner or experienced. Plus they're an outstanding value."
- Massey
Still Undecided?
When does this course start and finish?
This course starts now and never ends! It's a completely self-paced online course - you decide when you start and when you finish.
Can I download the files for each course?
You can download all PDFs, audio examples, and backing tracks to practice offline. The videos are only viewed on the page.
What if I have a question about the courses or about music?
You can post all questions related to the course in the comments section of any section. I aim to answer all questions within 24 hours of posting. Also, you can use the instant messenger on the bottom right of page to ask questions or you can email me at [email protected].
What if I don't know where to go next after finishing this course
No worries, use our success paths and follow the step-by-step guides to learning what you want to work on – getting started, jazz guitar, blues guitar, guitar technique, lead guitar, rhythm guitar and much more!

This course is only available to GMM Members