Colin Gardiner, Player Profile
Procrastinating guitarist who now plays jazz every day.
Before MWG
Wanted to learn jazz guitar, but never started.
Had a cancer scare in my family, made me reassess my priorities.
Procrastinated in my jazz learning process.
Jazz seemed too complex, something I would never learn.
After MWG
Removed all personal doubts about playing jazz.
Have a consistent practice routine and seeing growth.
Playing full jazz standards with confidence.
Understand jazz concepts and how to use them in my playing.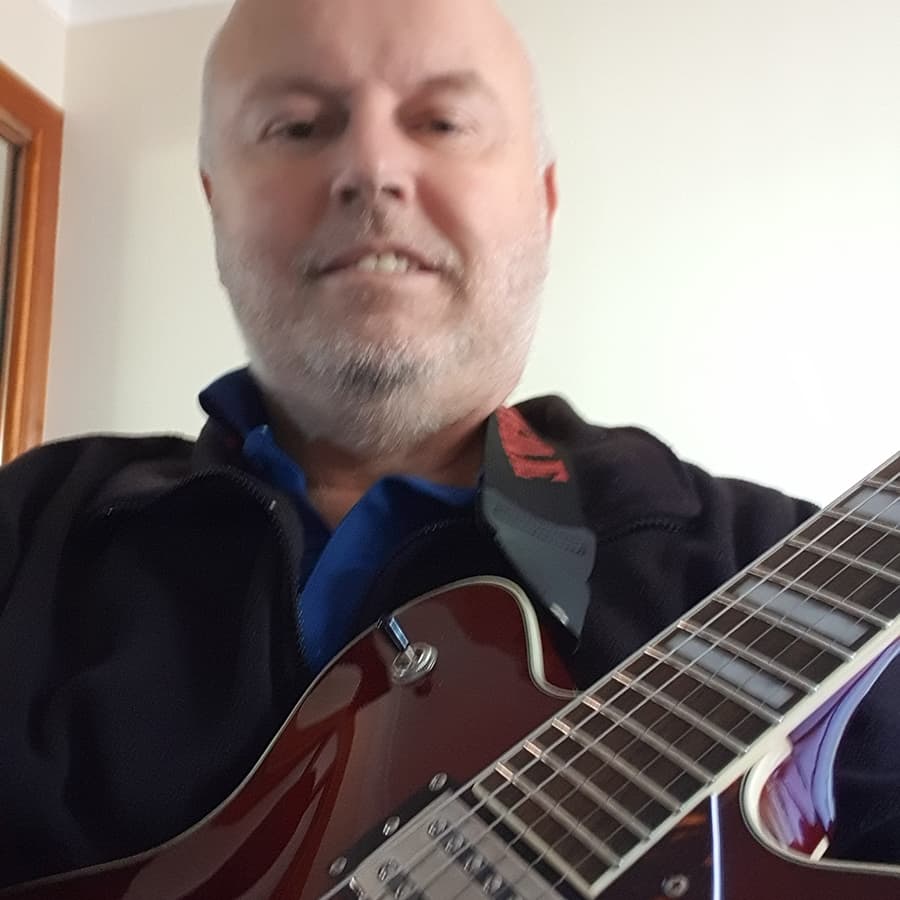 "Matt is a terrific teacher. Very knowledgeable and always available. He works hard to make sure that players of all levels are find their way on their jazz guitar journey. As well, the Studio accelerates your progress and expands your interaction with other jazz guitarists. Between the courses, workshops, and Studio, MWG has all the bases covered. I recommend MWG to everyone wanting to learn jazz guitar and guitar in general." – Colin Gardiner - Australia
Frequently Asked Questions
1. Any contracts or commitments?
None. You sign up for the course and get instant lifetime access.
2. Are the lessons downloadable?
All PDF, audio examples, and backing tracks are downloadable. Videos are streamed online.
3. What's available to me when I sign up?
Everything. As soon as you sign up, you get full access to every lesson, video, PDF, and backing track.
4. Can I ask you questions directly?
For sure. You can contact me through the comments, instant messenge, email, or carrier pigeon for a super fast response 7 days a week.
5. What if I fall behind?
You can't fall behind. Every lesson is built so that you work at your own pace and on your schedule. You can even keep track of completed lessons to pick up where you left off after any time away.
6. What if I buy the course and it's not for me?
Not a problem. Let me know within 30 days for a full refund no questions asked.