Fretboard Mastery - Slides
How to Slide Like a Pro & Build Solid Technique.
Secure Payments. Safe and Secure SSL Encryption

1 Payment = Lifetime Access
Course Curriculum
How This Course Works - Start Here
Available in days
days after you enroll
All Files for Download
Available in days
days after you enroll
Chapter 1 - Intro
Available in days
days after you enroll
Who is This Course For?
This course is designed for guitarists looking to slide with confidence and accurately apply slides to your guitar playing.
It's for guitarist's who:
Want to fix the bad habit of sliding into every phrase.
Want to fix the bad habit of sliding out of every phrase.
Want to increase your dexterity and coordination.
Are tired of guessing when you slide between notes.
Are ready to build a solid technical foundation on guitar.
I've been studying and teaching guitar for over 25 years, including every essential guitar technique.
I want to share with you everything I've learned about how to increase your musicality and technique through slides.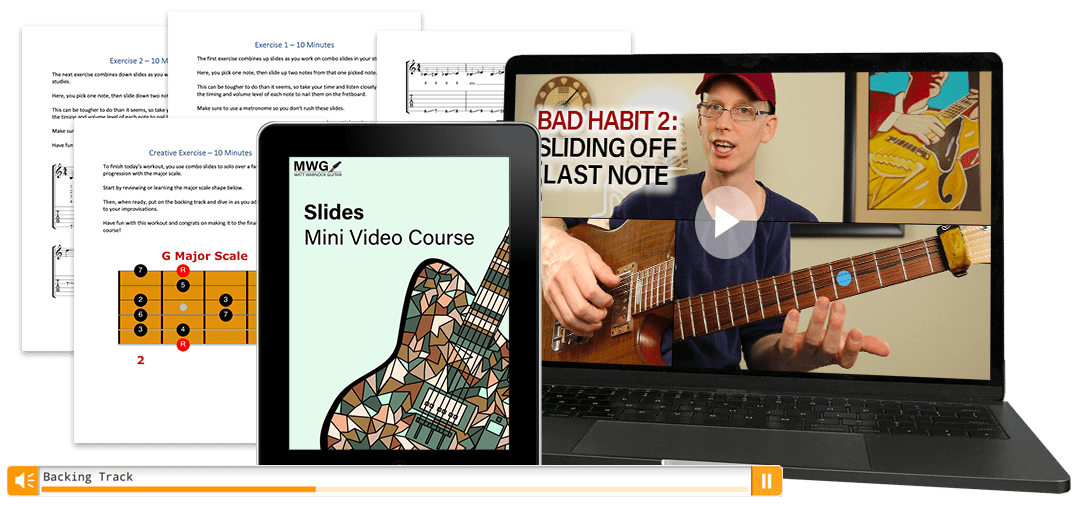 Sliding on guitar is one of those things you often do by habit, without thinking about it, and just assume everything's cool.
While some players can play accurate slides without thinking, for the rest of us a lack of attention to this technique results in bad habits.
Have you noticed, or haven't noticed until today, any of these bad habits creeping into your slides?
Bad Habit #1 – You slide into the first note of every phrase you play.
Bad Habit #2 – You slide out of the last note of every phrase you play.
Bad Habit #3 – You guess when sliding between notes, often resulting in siding too far or not far enough, landing on wrong notes in the process.
These bad habits, and more, can creep into your playing if you haven't spent time focused on slides in your studies.
The bad news is that you might now notice that you have one or more of these habits in your slides.
The good news is that in just a few minutes a day over a week or two you can fix any bad habits and build a strong technical foundation on the fretboard at the same time.
In Fretboard Mastery – Slides, you learn how to break out of bad habits, how to build solid slide skills, and you have fun soloing and learning the fretboard in the process.
Everything you need to slide like a pro is in this course. Now's the time to address this essential skill in your studies.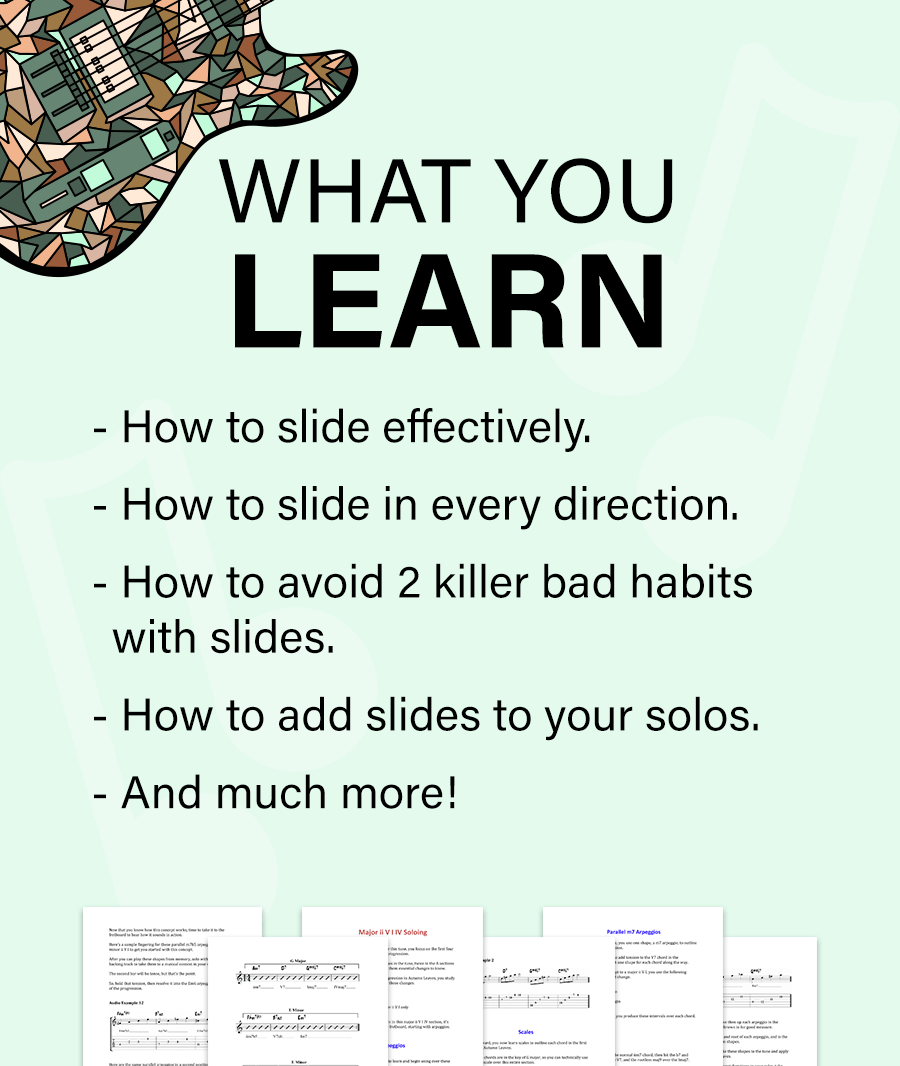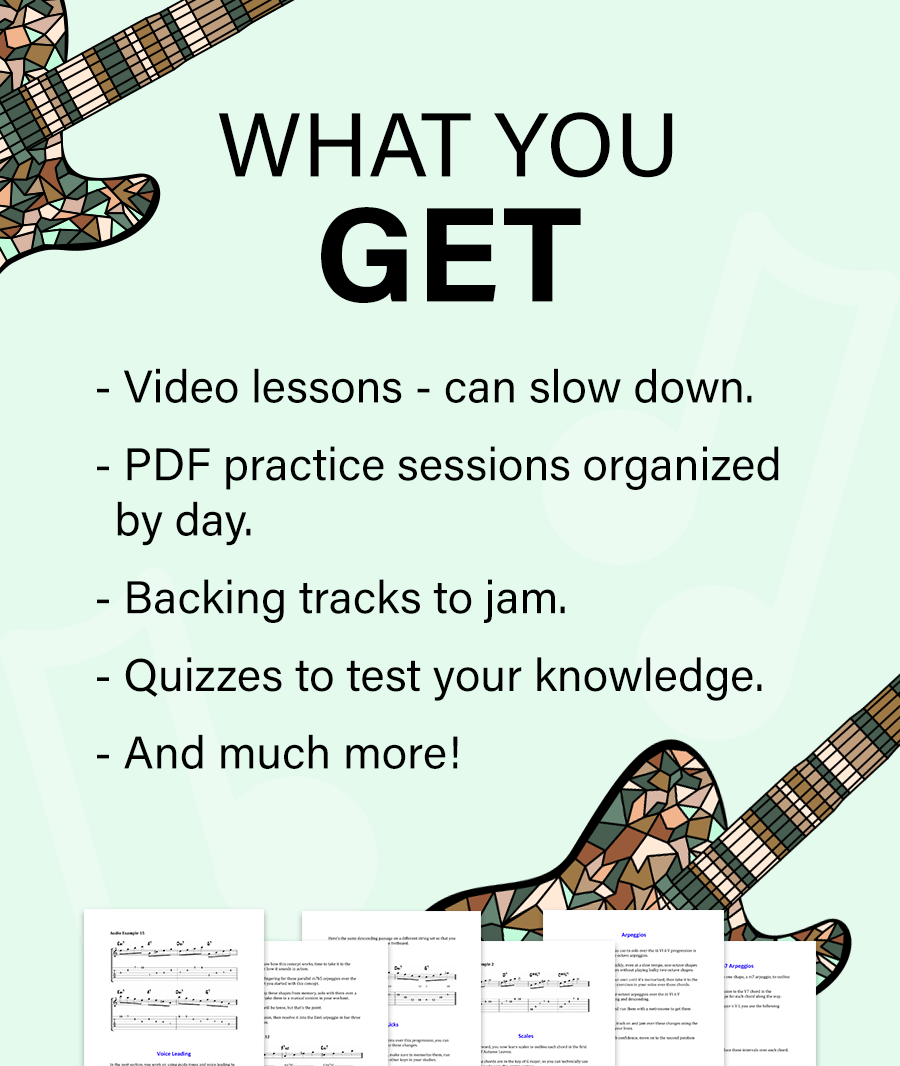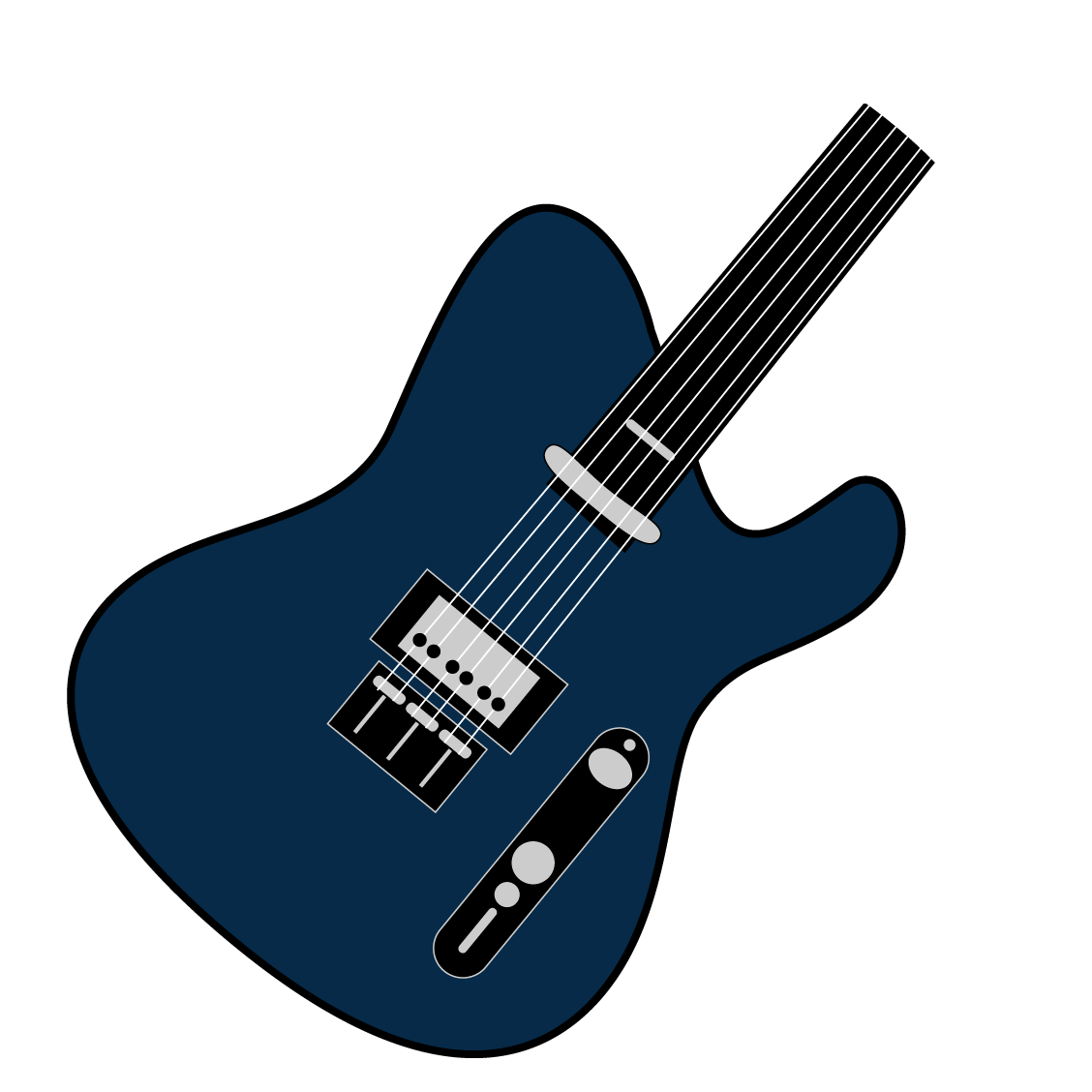 "Thank you Matt, i enjoy the well organized courses. That gives a nice logical progression in the learning."
- Jocelyne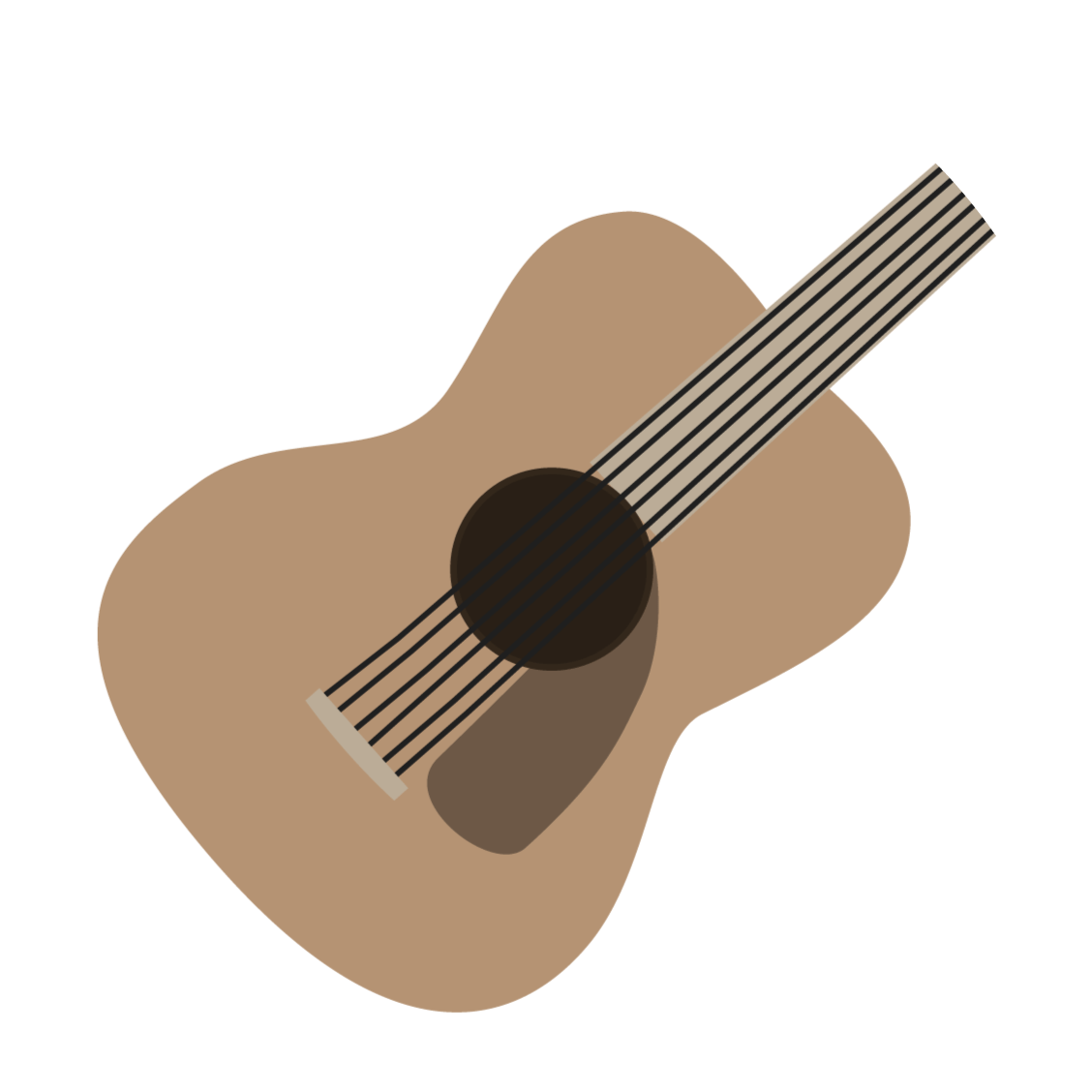 "Thanks for the course. I've been playing for a while but think this will fill in lots of gaps and give some structure around learning. Cheers!"
- John
Frequently Asked Questions
How does the pricing work?
You pay once to enroll in the course and you have lifetime access to this course across all devices – phone, tablet, computer.
When does the course start and finish?
The course starts now and never ends! It is a completely self-paced online course - you decide when you start and when you finish.
What if I am unhappy with the course?
If you are unsatisfied with your purchase, contact Matt by email [email protected] in the first 30 days of your purchase and you will receive a full refund.
Can I download the files for each course?
You can download all PDFs, audio examples, and backing tracks to practice offline. The videos are only viewed on the page.
What if I have a question about the courses or about music?
You can post all questions related to the course in the comments section of any section. I aim to answer all questions within 24 hours of posting. Also, you can use the instant messenger on the bottom right of page to ask questions or you can email me at [email protected].
Do I have to play jazz to use these courses?
No, not at all. Some of the material is presented over jazz chords and songs and you can apply this material to any genre. If you enjoy soloing in different styles, such as blues, rock, funk, fusion, soul, metal, etc., then this material can be used in your playing.
What if I don't know where to start with my playing or which course to start with?
No worries, use our success paths and follow the step-by-step guides to learning what you want to work on – getting started, jazz guitar, blues guitar, guitar technique, lead guitar, rhythm guitar and much more!
What if I want access to multiple courses or MWG eBooks?
This is why we have the Guitar Mastery Membership which includes ALL previous and future courses as well as every single eBook Matt has ever produced. For added bonus the 1st month is only $1 for limited-time.
Secure Payments. Safe and Secure SSL Encryption

1 Payment = Lifetime Access