Fingerpicking Essentials
How to Fingerpick Accurately and Authentically & Build a Life Long Fingerstyle Foundation.
Secure Payments. Safe and Secure SSL Encryption

1 Payment = Lifetime Access
Course Curriculum
Introduction
Available in days
days after you enroll
Chapter 2 - Fundamentals
Available in days
days after you enroll
Chapter 3 - Chord Patterns 1
Available in days
days after you enroll
Who is This Course For?
This course is designed for guitarists looking to explore or improve their fingerpicking technique and who play pure fingerstyle or play with a pick most of the time.
It's for guitarist's who:
Are starting from scratch and want to play fingerstyle.
Play with a pick and want to explore a new technique.
Are curious about how fingerpicking will expand your playing style.
Love fingerstyle music and now it's time to learn to play.
Enjoy exploring new techniques on the guitar.
I've played fingerstyle for almost 2 decades in both solo and group settings and in jazz, blues, rock, pop, and funk bands.
I want to share with you everything I've learned about how to be the best fingerstyle guitarist possible.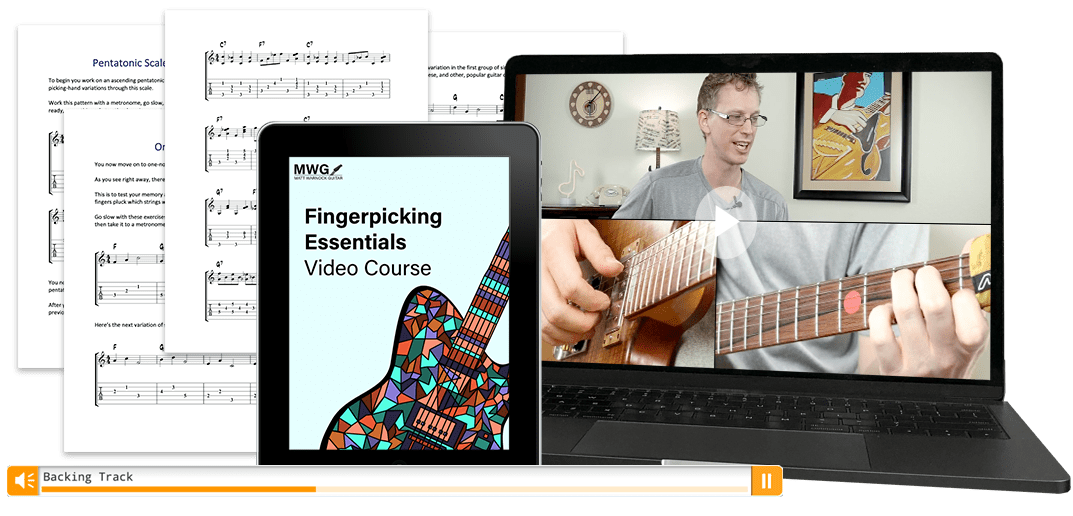 Over the years one of the most common questions players ask me in lessons, workshops, and online, is:

"Why do you play fingerstyle instead of using a pick?"
Well, I'll tell you my fingerpicking story.
My journey to playing fingerstyle guitar started in 2002, back when I was a senior at McGill taking jazz guitar performance.
I was a HUGE fan of Lenny Breau, Ted Greene, and Joe Pass, and I wanted to be able to play in that cool style.
But.
I could never replicate the chords, basslines, and simultaneous chords and single notes that those great players whipped out like nothing.
I worked on all the same chords they used, learned their arrangements note for note, listened until my ears bled, ok not that much, but you get the point.
I still struggled to play in that style, it just wasn't happening for me.
And to be honest, I wondered if I would ever be able to play like that or if I was just a lost cause.
I struggled with those roadblocks until one day I decided to toss my pick and play fingerstyle.
Then I got it.
That cool sound was partially the chords, runs, and concepts they played on the fretboard, AND fingerpicking was the missing ingredient that makes playing in that style soooo much easier.
I was so excited that I decided to switch from a pick to fingers a month or so before my senior jury, gulp, which was a bold move Cotton, but I survived.
19 years later I still play fingerstyle and it's the main reason I've played over 2500 gigs during that time.
I soon realized that not only did I enjoy playing guitar with my fingers, I was able to play tons of solo gigs and be the only accompanist in a duo show.
My phone rang constantly as my playing took off and my schedule filled up with gigs all over the world.
Now, you don't have to want to play professionally to enjoy fingerpicking and fingerstyle guitar.
You don't even have to want to ditch your pick and only play fingerstyle.
But.
You can use the same exercises that I used to develop professional level technique to take your playing to new heights in the practice room, at jam sessions, on gigs, or wherever you enjoy playing guitar.
And to help you along your journey, I've created the Fingerpicking Essentials video course.
These exercises, workouts, and creative challenges are the same ones I used to develop my technique.
And now you too can level up your playing, and have a blast in the woodshed with this same material.
The next step in your guitar development is here. Come take it.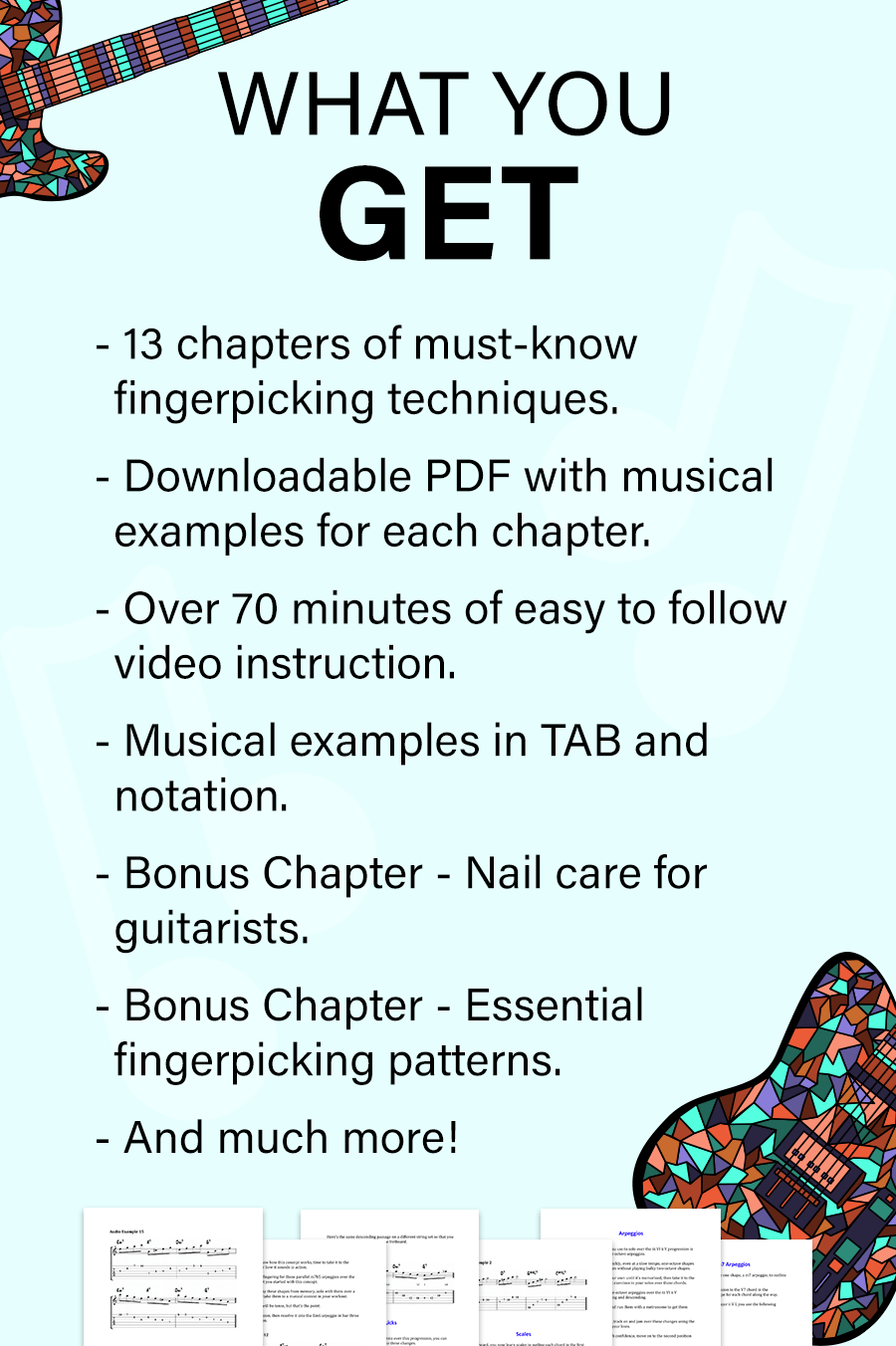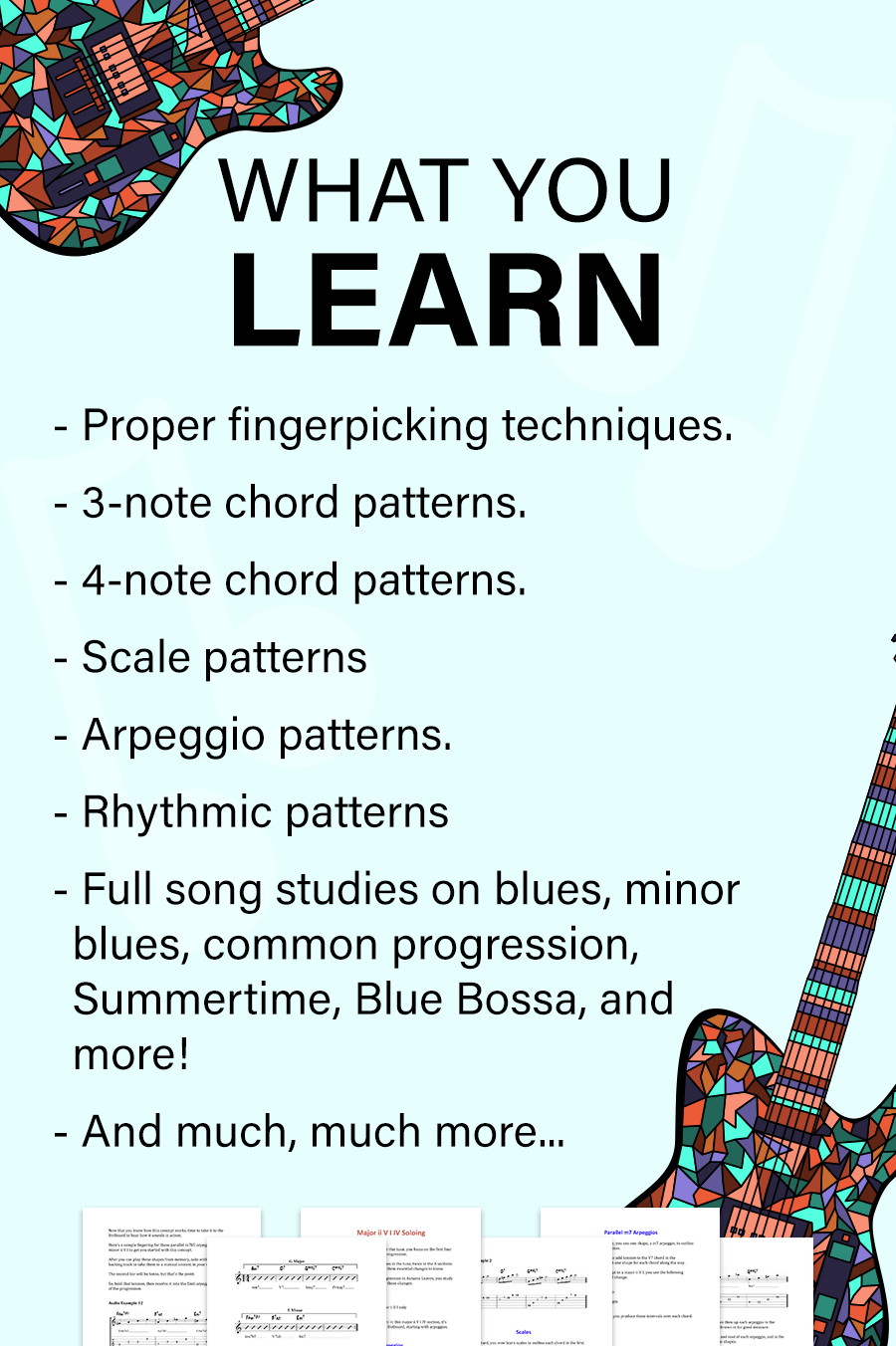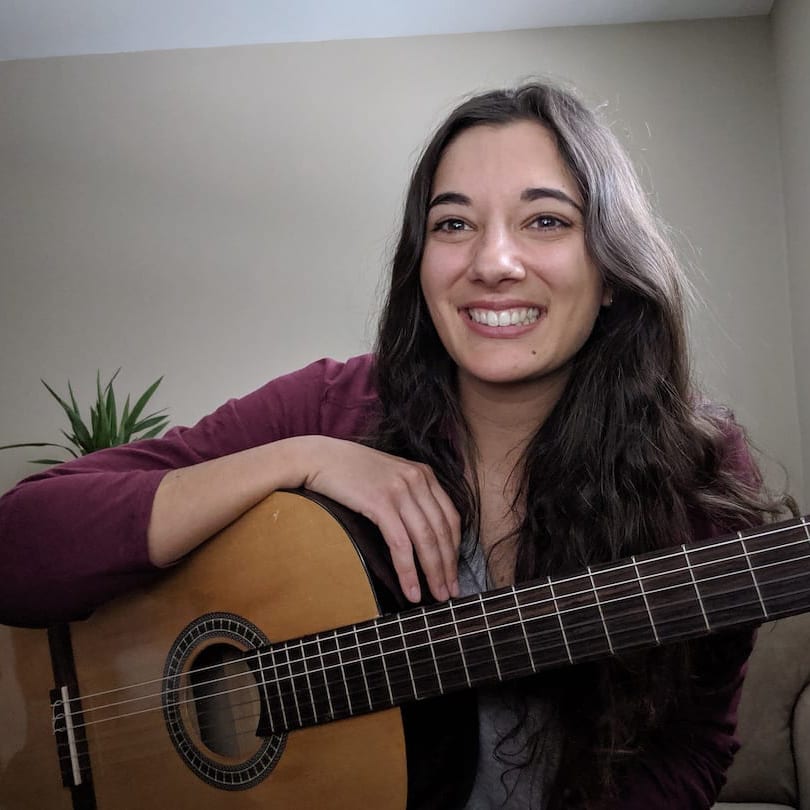 "Hey matt, I JUST started playing guitar and been practicing fingerstyle as my first attempt back into the game (after MANY failed attempts). I feel like I finally found a course and that makes sense and speaks to my learning style!
I'm so proud that (A) I understand what you're talking about (B) Can actually do the exercises (C) Found a lot of helpful pointers that I'm excited to try! 😀 Cheers to chapter 3 and a new chapter in my guitar adventure!!

Thanks for putting me on cloud nine!!!"
- Steph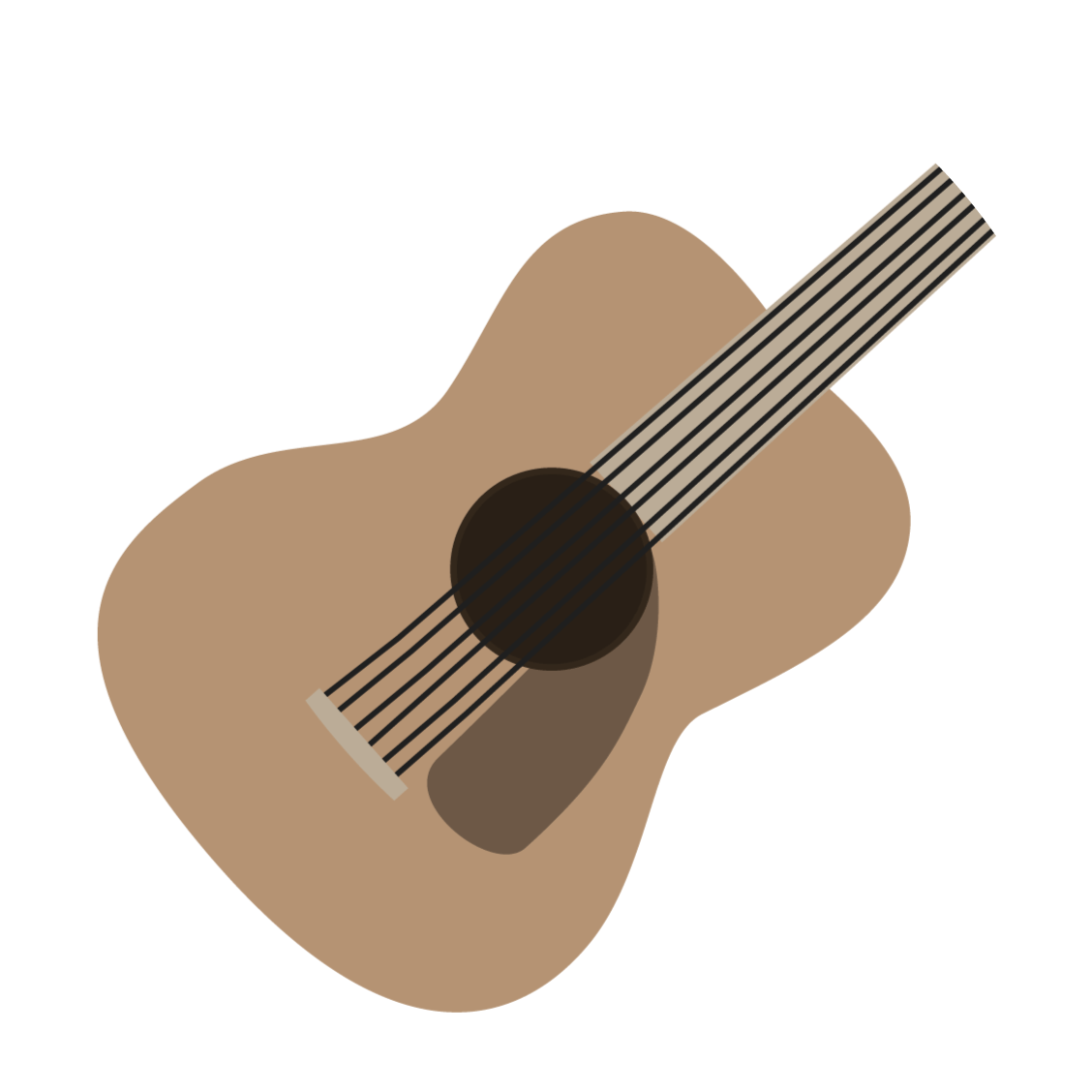 "Thanks so much Matt and the MWG team, such great content, the finger picking exercises are fun and challenging (and in some cases ones that I've never done before which is cool) :-) After working on some exercises for the past couple hours, my finger picking seems more connected."
- David
Frequently Asked Questions
How does the pricing work?
You pay once to enroll in the course and you have lifetime access to this course across all devices – phone, tablet, computer.
When does the course start and finish?
The course starts now and never ends! It is a completely self-paced online course - you decide when you start and when you finish.
What if I am unhappy with the course?
If you are unsatisfied with your purchase, contact Matt by email [email protected] in the first 30 days of your purchase and you will receive a full refund.
Can I download the files for each course?
You can download all PDFs, audio examples, and backing tracks to practice offline. The videos are only viewed on the page.
What if I have a question about the courses or about music?
You can post all questions related to the course in the comments section of any section. I aim to answer all questions within 24 hours of posting. Also, you can use the instant messenger on the bottom right of page to ask questions or you can email me at [email protected].
Do I have to play jazz to use these courses?
No, not at all. Some of the material is presented over jazz chords and songs and you can apply this material to any genre. If you enjoy soloing in different styles, such as blues, rock, funk, fusion, soul, metal, etc., then this material can be used in your playing.
What if I don't know where to start with my playing or which course to start with?
No worries, use our success paths (coming March 2020) and follow the step-by-step guides to learning what you want to work on – getting started, jazz guitar, blues guitar, guitar technique, lead guitar, rhythm guitar and much more!
What if I want access to multiple courses or MWG eBooks?
This is why we have the Guitar Mastery Membership which includes ALL previous and future courses as well as every single eBook Matt has ever produced. For added bonus the 1st month is only $1 for limited-time.
Secure Payments. Safe and Secure SSL Encryption

1 Payment = Lifetime Access