Are These Holiday Songs Really Free?
"Why are you giving me 21 Christmas songs for solo guitar free? What's the catch?"
Because I believe that honesty is the best policy, I'm going to tell you exactly why I'm giving you a jazz Christmas songs course for free.
I believe that when you play through these solo guitar arrangements, you can't help but have a ton of fun and see improvements in your guitar skills. And…
As you improve, the more you enjoy playing jazz guitar.
The more you enjoy playing jazz guitar, the more you practice, & you see even more improvement on the fretboard.
You find yourself in a feedback loop of positivity and progress in the practice room. Then…
Because you've had a positive experience with these free jazz Christmas songs, you won't hesitate to purchase another MWG course or membership in future.
That's the honest truth.
That's why I'm giving you this jazz Christmas course for free. And…
There's absolutely no catch.
You enjoy lifetime access to these essential holiday songs for free. No credit card required.
Even if you never purchase a course or membership, you still keep these Christmas songs for life to enjoy at any time.
Just sign up for a free account so you can access your courses from any device...and you're all set.
Alright, enough chat.
Sign up for 21 Christmas Songs for Solo Guitar FREE, have fun playing, and I'll see you in the lessons!
Che Bonilla, MWG Guitarist
Beginner jazz guitarist learned to comp, solo, & build chord melodies.
Before MWG
Struggled with soloing over standards.
Didn't know how to build or use jazz chords.
Couldn't play scales, modes, or arpeggios.
After MWG
Soloing over standards with sidestepping, enclosures, & more.
Nailing chord-scale relationships and how to solo with modes.
Creating chord melodies over jazz standards.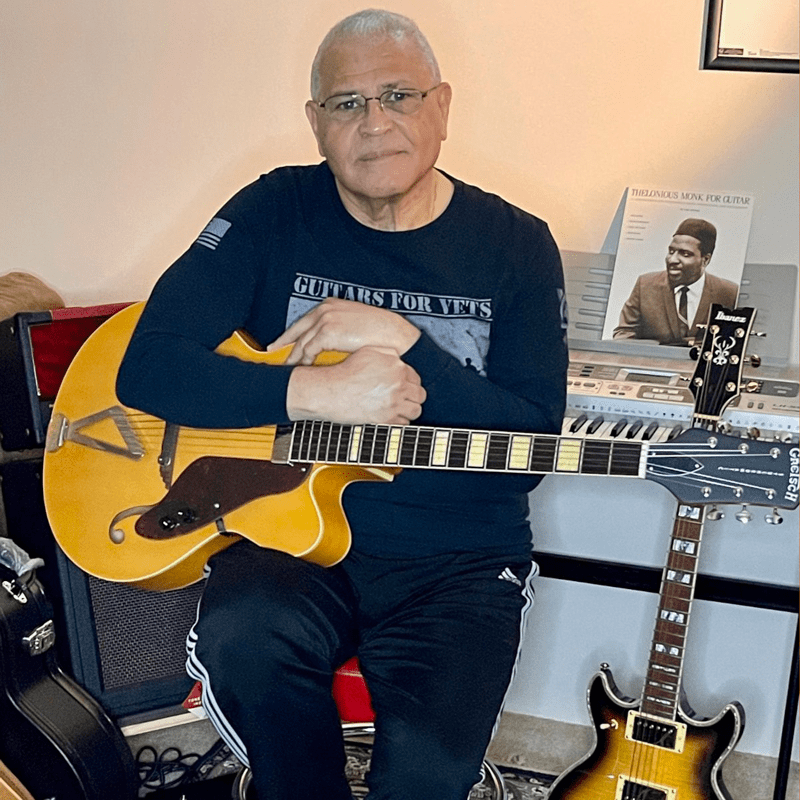 "Being a part of MWG is like having a personal jazz guitar teacher who shows up regularly at your home whenever you need them. Matt's always there to answer ANY question, regardless of level or how simple you think the question is. The support I receive has taken my playing way beyond my expectations." – Che Bonilla - USA