David Williams - Player Profile
Telecaster player who's comping and soloing in that cool Ed Bickert style.
Before MWG
My main problem was jazz, jazz, and jazz.
Struggled with creative comping and soloing.
Understanding, hearing, and following chord changes.
Being comfortable with jazz as it seemed like a mystery to me.
After MWG
Comping melodically over jazz standards.
Following chord changes without sheet music.
Dynamics and phrasing are greatly improved.
Able to transcribe melodies, chords, and solos by ear.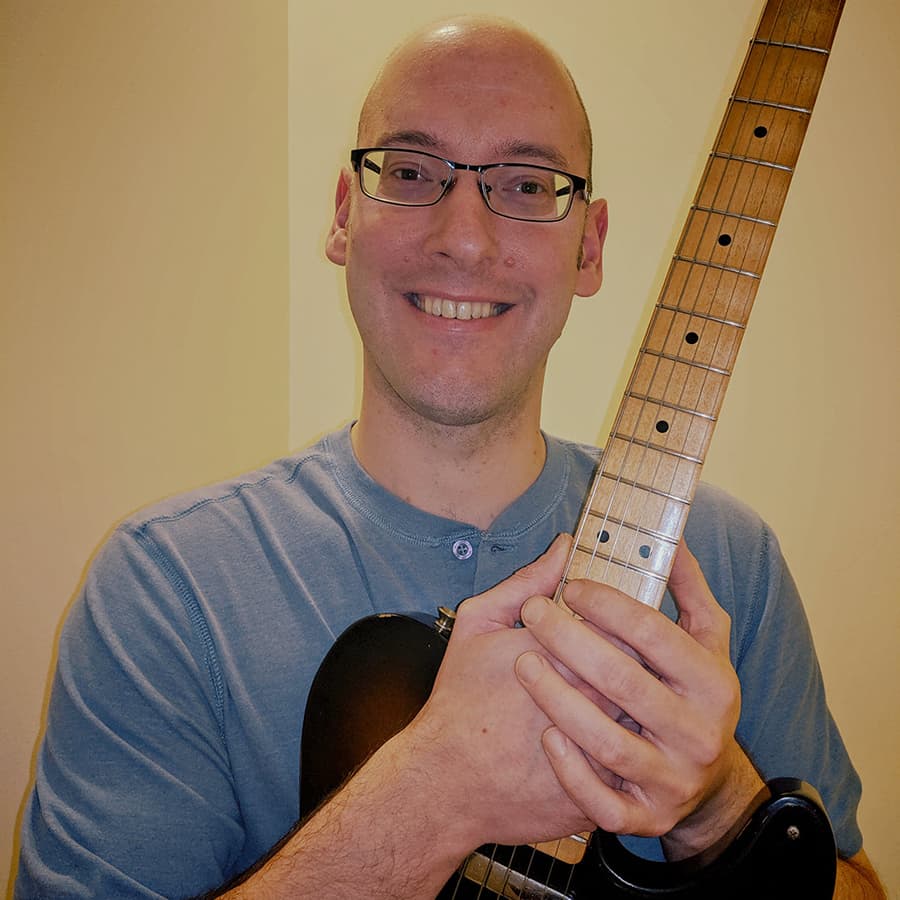 "My MWG experience has been amazing. I love the interaction between students in the studio, workshops and camps. It makes me feel comfortable learning guitar in an encouraging environment. The daily exercises motivate me to keep practicing (even though I don't get to them all). I also appreciate Matt's passion for the guitar, his expertise, and teaching philosophy. He's always encouraging me on my guitar journey! It's also fun to see other students grow as they practice and learn. Thank you, Matt, the MWG team, and fellow MWG members for making this a fantastic place to hang out and learn jazz guitar together!" – David Williams - Canada
All Your Questions, Answered
1. Will I be tied into a contract or commitment?
Absolutely not. With Creative Pentatonics, you're given instant lifetime access. Your journey into jazz is on your terms.
2. Can I download the lessons?
Yes! All PDFs, audio examples, and backing tracks are fully downloadable. Stream the videos at your leisure.
3. What will be available once I sign up?
Everything. Full access to every lesson, video, PDF, and backing track, right from the get-go. Your musical universe just expanded.
4. Can I reach out to you directly?
Of course. I'm here for you. Reach out through comments, instant messenger, email, or even carrier pigeon for a super fast response 7 days a week.
5. What if I can't keep up?
No stress. This journey is yours, at your pace. Every lesson lets you work at your own speed. You can even track completed lessons to easily pick up where you left off.
6. What if I enroll and it's not the right fit?
No worries. If you feel the course isn't right for you, just let me know within 30 days. I'll give you a full refund, no questions asked.