Creative Comping for Guitar
How to Turn Chords Into Musical Phrases & Become a Rhythm Guitar Pro.
Secure Payments. Safe and Secure SSL Encryption

1 Payment = Lifetime Access
Course Curriculum
How This Course Works - Start Here
Available in days
days after you enroll
Chapter 1 - Introduction
Available in days
days after you enroll
MEGA BONUS
Enroll and get a FREE bonus copy of Easy Jazz Comping!
eBook (Printable PDF) 134 pages | TABS, Audio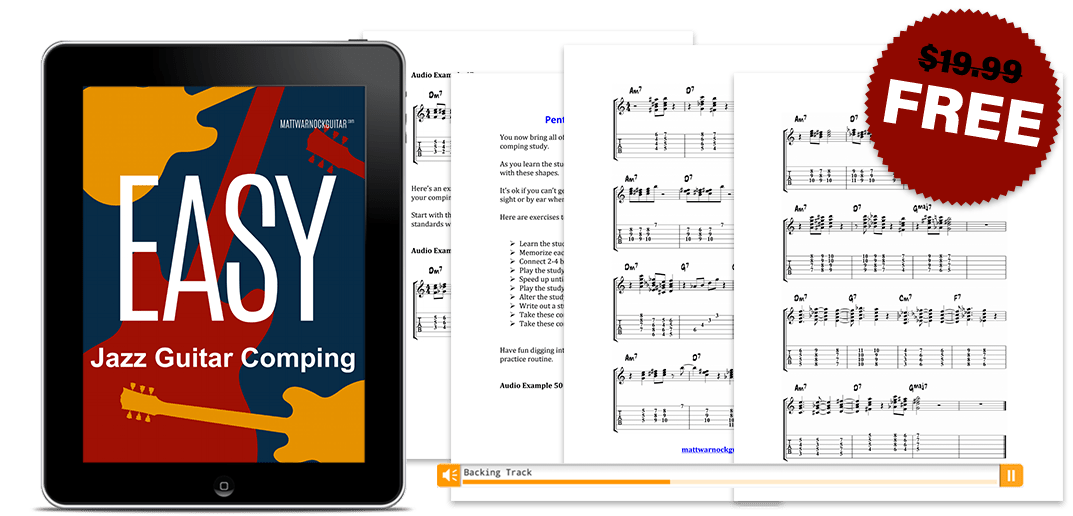 Who is This Course For?
Creative Comping is designed for guitarists looking to build their rhythm guitar vocabulary and better connect with their music through comping.
It's for guitarists who:
Know chords but struggle to create chord phrases.
Need a boost with your "beyond shapes" chord work.
Want to create musical conversations when comping.
Need help connecting the sounds in your head to the fretboard.
Know how to comp but need help reaching the next level.
Want to interact more with the soloist or vocalist in a band.
Want to discover how the great guitarists become legendary compers.
I've been comping for 25 years in duos, trios, quartets, big bands, pit bands, and with jazz, blues, rock, funk, and pop bands.
I want to share with you everything I've learned about how to be the best comper possible.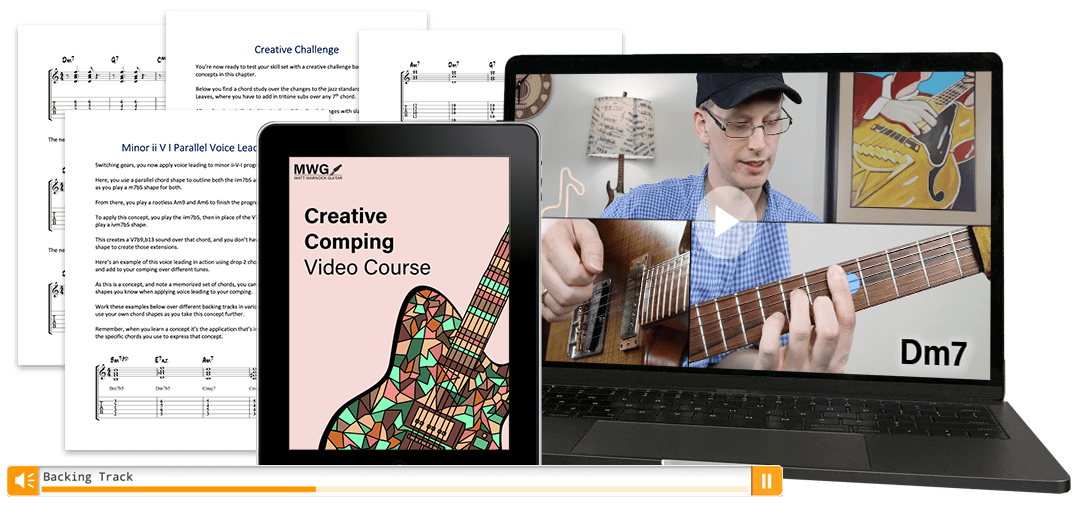 I want to tell you a quick story about one of the biggest revelations in my playing, and how you can benefit from this knowledge.
When I first started learning chords on guitar I loved it. There's something about playing chords that just feels cool on guitar.
I dove head first into learning every chord shape I could, drop 2, drop 3, barre chords, drop 2 & 4, 4th chords, 5th chords, open-string chords...
You name it, I learned it.
At one point I would get up in the morning and before lunch I played through 120 versions of maj7, 7, m7, m7b5, and dim7 chords in 12 keys.
I thought I was going to be a rhythm guitar master, but that wasn't the case.
Even with all that knowledge there was still a big problem, I couldn't make those chords sound musical or like my favorite players.
Instead, the more chord shapes I learned, the less musical I sounded, as my exercises migrated from the practice room to the bandstand.
Then, I heard Jim Hall talking about his approach to music in an interview and this quote caught my attention.
"It's better to apply 1 item to 1000 musical situations than to have 1000 items for one musical situation."
Jim had summed up my frustration in one sentence.
I was so focussed on learning shapes, so convinced that knowing more shapes would make me a better comper, that I forget the main point.
It's not how many chord shapes you know, it's what you do with the shapes you know that separates the best compers from the rest.
With this newfound approach to chords and comping I transcribed and analyzed the comping on dozens of recordings.
From Ed Bickert, to Lenny Breau and Joe Pass, even pianists like McCoy Tyner and Bill Evans.
I studied the greats, not for what chord shapes they used, but all the "other" concepts they used to make their chords sound so cool.
It was at that point that my playing took off. I started getting calls to jam and gig non-stop.
Turns out, a musical, creative comper is in high demand these days. A breathing chord dictionary, not so much.
Those lessons I learned, the ornaments, the rhythms, picking patterns, chromatic concepts, subs, and more, transformed my relationship with the guitar.
To give you that same musical transformation I created the Creative Comping video course.
Everything you need to take the chords you know already and turn them into sophisticated, musical phrases.
And, best of all, these exercises are fun. They make you WANT to practice everyday.
Can't go wrong there.
Your rhythm guitar transformation is waiting, come check it out.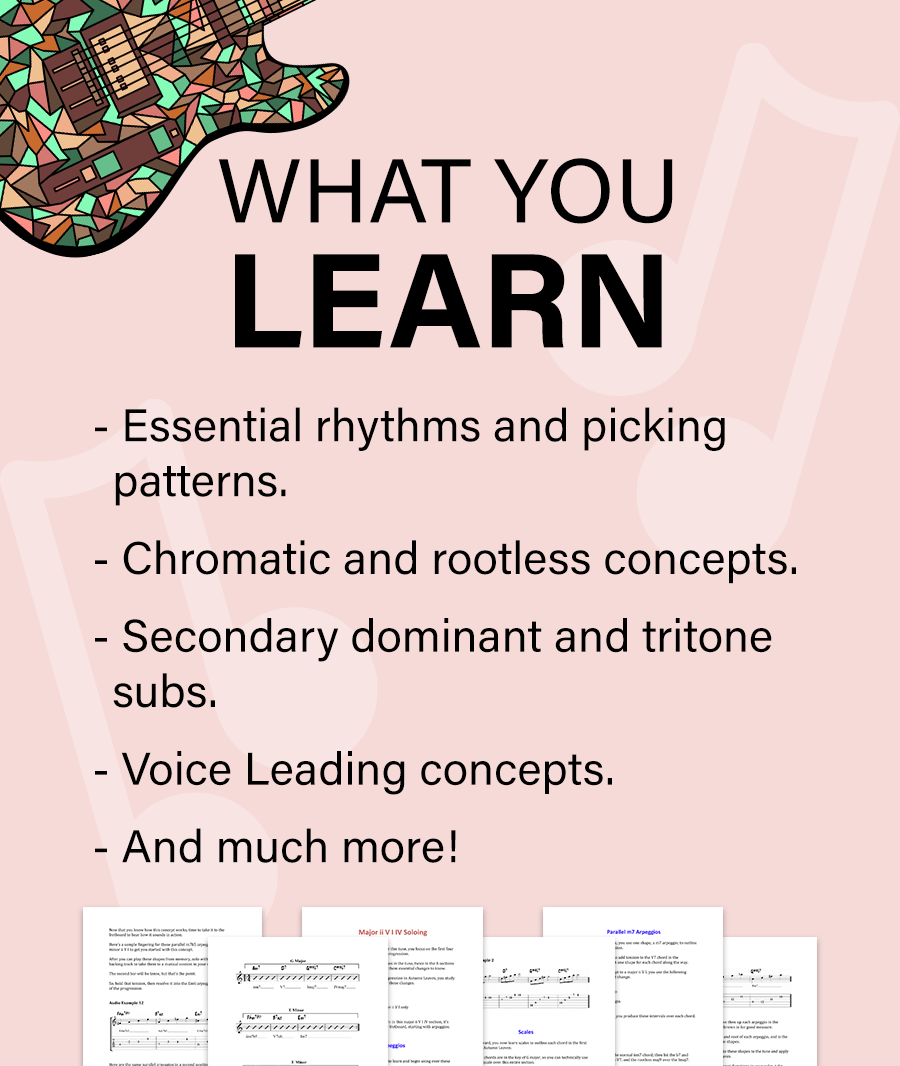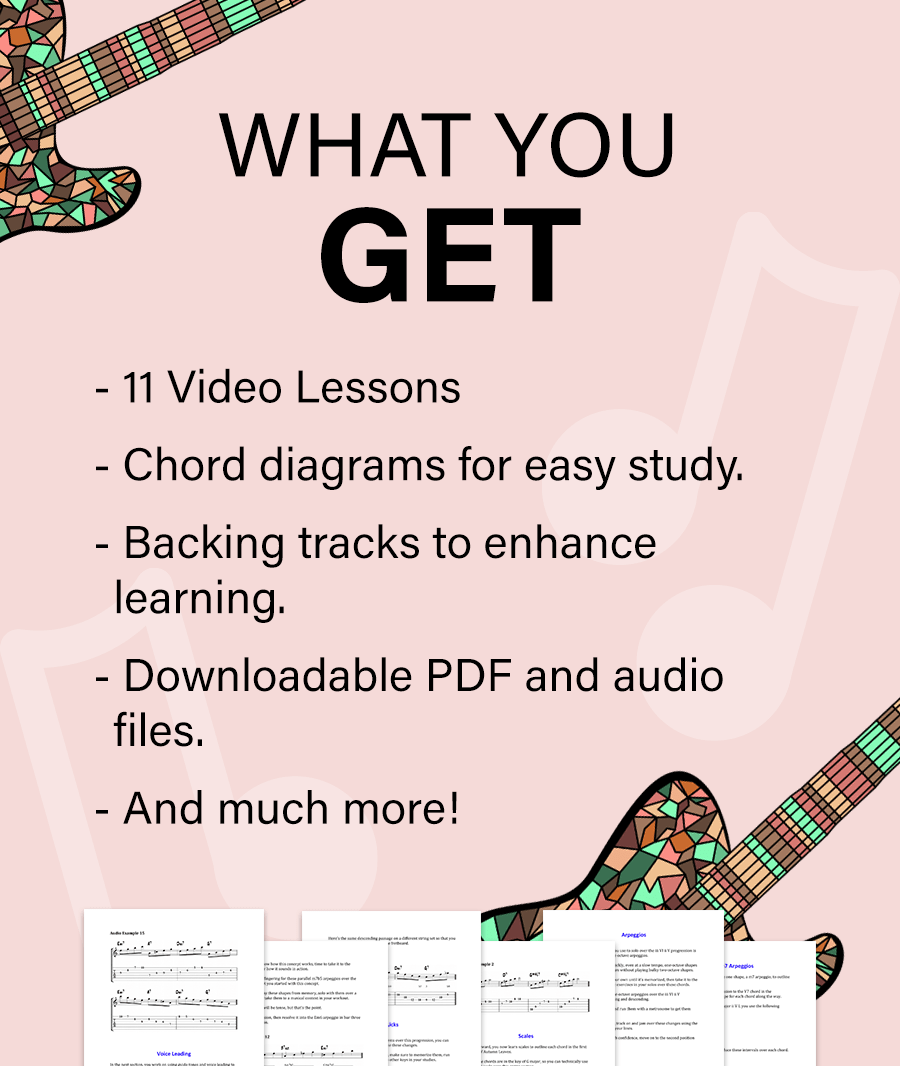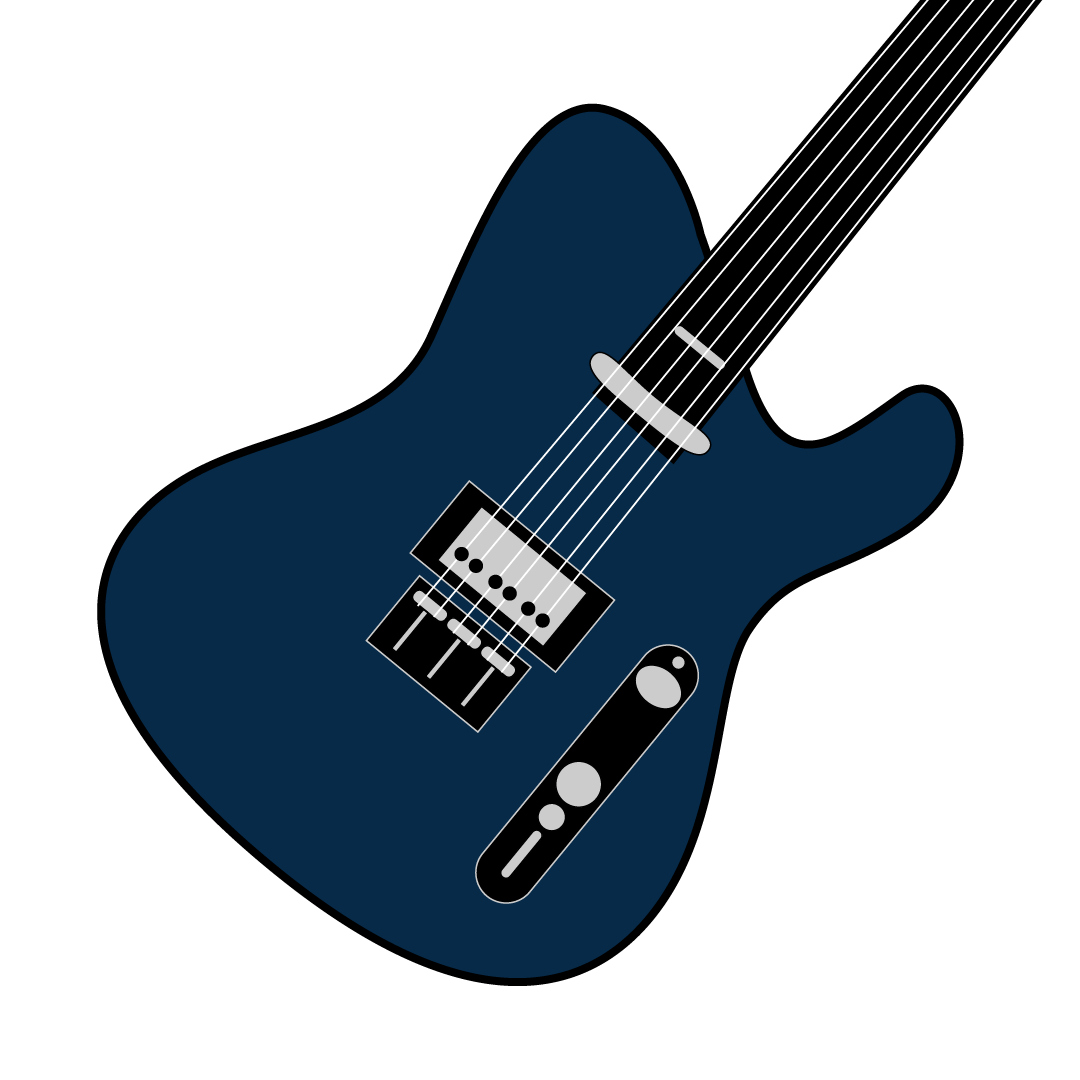 "One of the most important things I've learned from you is to get out of practice mode and just play as if you are live in front of an audience. By doing that, my ears just take over and whatever I've practiced comes out in a more musical way."
- Dave, PJG Member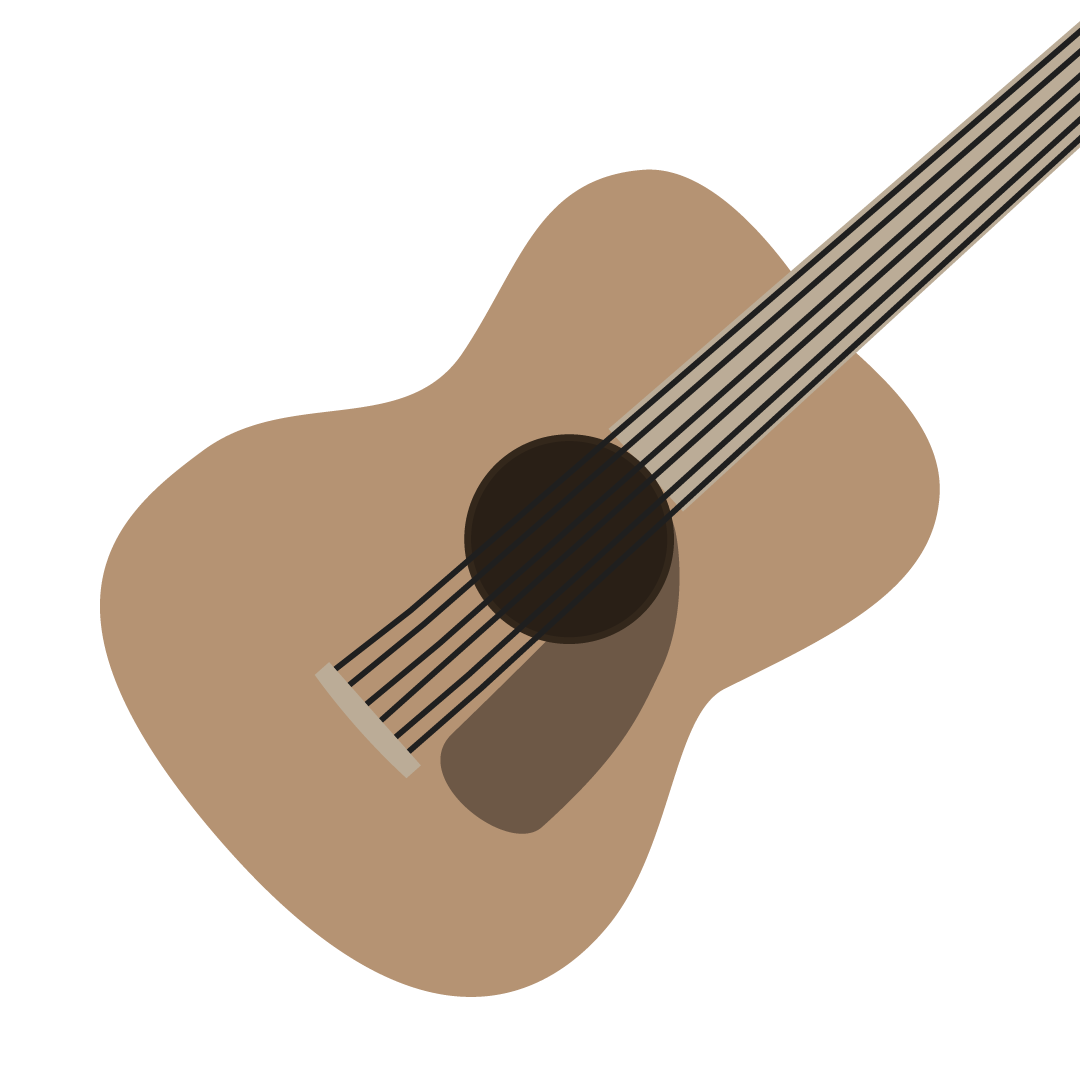 "Your course is fantastic, I feel I can move forward my jazz guitar learning after a few months of hopeless stagnation."
- Jerry
Frequently Asked Questions
How does the pricing work?
You pay once to enroll in the course and you have lifetime access to this course across all devices – phone, tablet, computer.
When does the course start and finish?
The course starts now and never ends! It is a completely self-paced online course - you decide when you start and when you finish.
What if I am unhappy with the course?
If you are unsatisfied with your purchase, contact Matt by email [email protected] in the first 30 days of your purchase and you will receive a full refund.
Can I download the files for each course?
You can download all PDFs, audio examples, and backing tracks to practice offline. The videos are only viewed on the page.
What if I have a question about the courses or about music?
You can post all questions related to the course in the comments section of any section. I aim to answer all questions within 24 hours of posting. Also, you can use the instant messenger on the bottom right of page to ask questions or you can email me at [email protected].
Do I have to play jazz to use these courses?
No, not at all. Some of the material is presented over jazz chords and songs and you can apply this material to any genre. If you enjoy soloing in different styles, such as blues, rock, funk, fusion, soul, metal, etc., then this material can be used in your playing.
What if I don't know where to start with my playing or which course to start with?
No worries, use our success paths and follow the step-by-step guides to learning what you want to work on – getting started, jazz guitar, blues guitar, guitar technique, lead guitar, rhythm guitar and much more!
What if I want access to multiple courses or MWG eBooks?
This is why we have the Guitar Mastery Membership which includes ALL previous and future courses as well as every single eBook Matt has ever produced. For added bonus the 1st month is only $1 for limited-time.
Secure Payments. Safe and Secure SSL Encryption

1 Payment = Lifetime Access