What You Learn
1
Improvisation Skills
Discover the exact concepts, devices, and skills you need to create endless melodies on guitar in real time.
Use your ears to solo, not just your fingers.
Create and develop melodic phrases on the spot.
Use rhythm, dynamics, and more to expand your lines.
Much more…
2
Creative Concepts
Step-by-step workouts that give you everything you need to create memorable phrases and develop them in your solos.
Call and response.
Theme and variation.
Phrasing workouts for all levels.
Much more…
3
Fretboard Mastery
Use creativity and improvisation to open up your fretboard and see every position with a new, and clear, outlook.
Learn to "hear" your fretboard.
See your fretboard in melodies, not just shapes.
Play in any key with confidence.
Much more…
What You Get
Live Workshops (10 Hours)
Weekly live and interactive masterclasses in a fun, friendly, and welcoming environment.
Five, 2-hour Saturday workshops.
In-depth and easy to follow teaching.
Lifetime access to replays 24/7/365.
$300 Value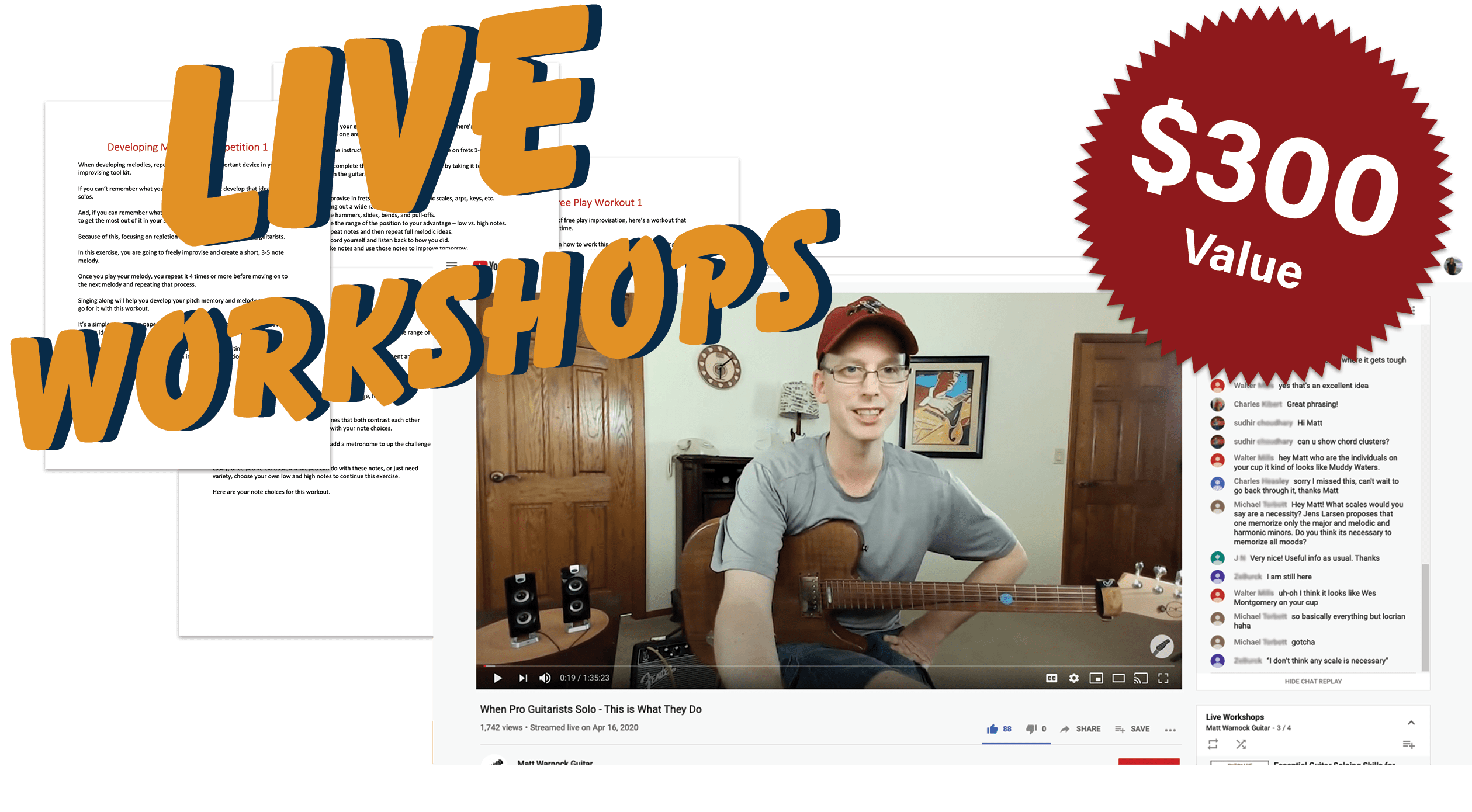 Live Office Hours (4 Hours)
The professor is in with these unique, one-of-a-kind, online learning experiences.
Four, 1-hour Wednesday workshops.
Get personalized answers to your improv questions.
24/7/365 lifetime access to replays.
$120 Value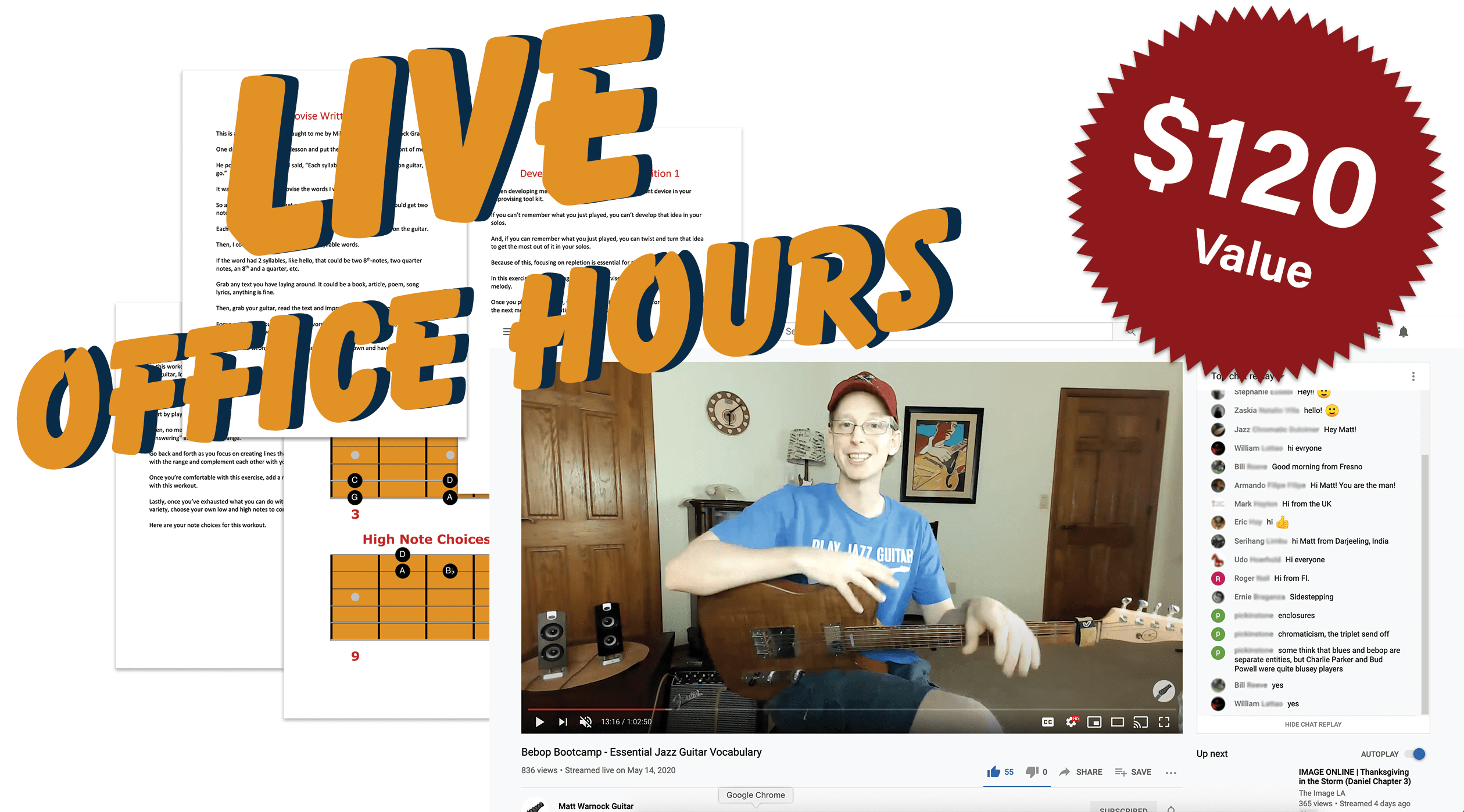 Supplementary Material
Easy to follow and enjoyable to play workouts, exercises, and improvisation games for all levels of players.
PDFs with diagrams, tab, and more.
Audio and backing tracks for easy practice.
Download to practice anywhere, anytime.
$80 Value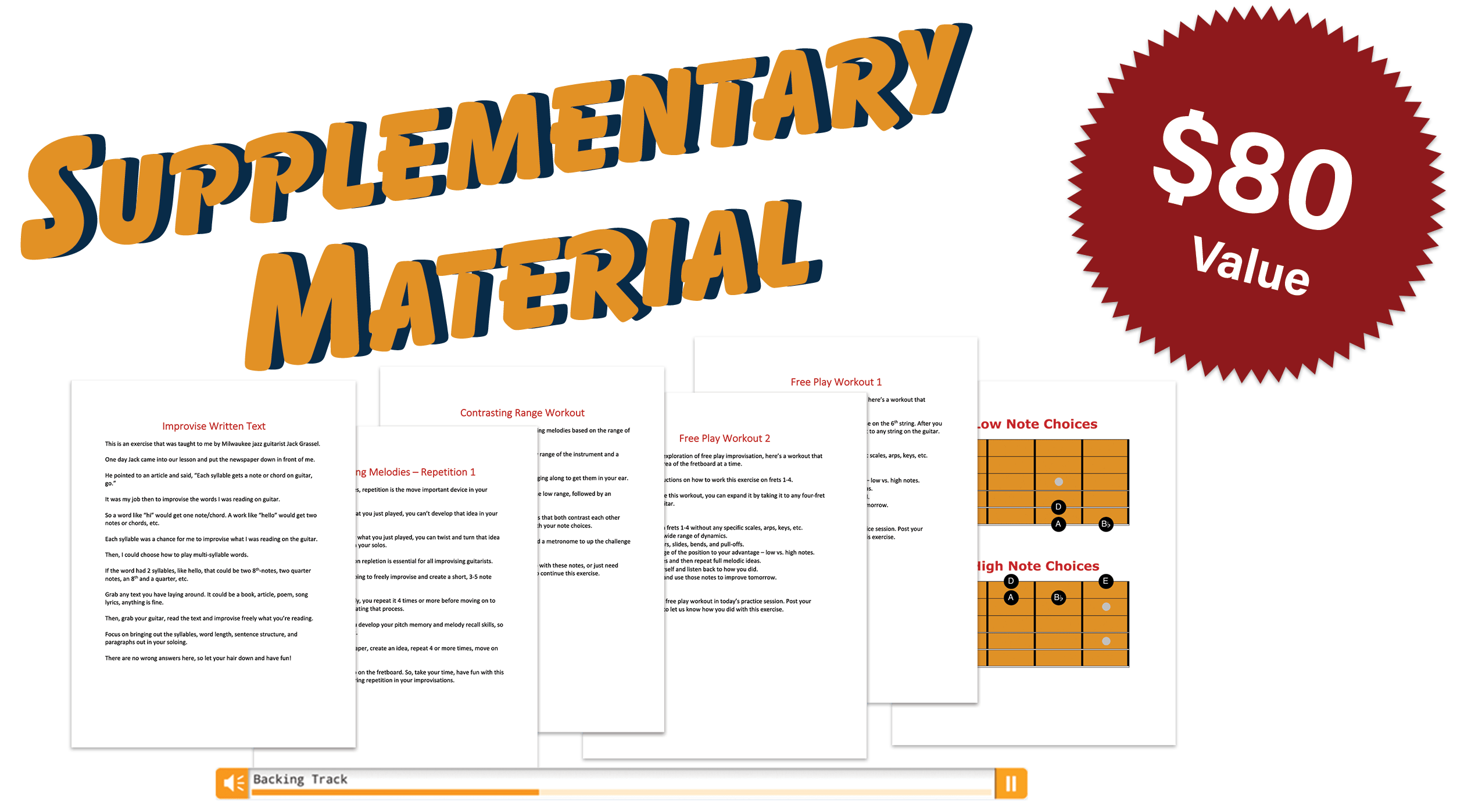 Personal Attention
Flexible lessons you need with the personal attention you deserve. Get answers to all your questions.
Quick and detailed answers to your camp questions.
Interact live with Matt 3hrs/week, 14hrs total.
Exercises tailored to your current playing level.
Priceless.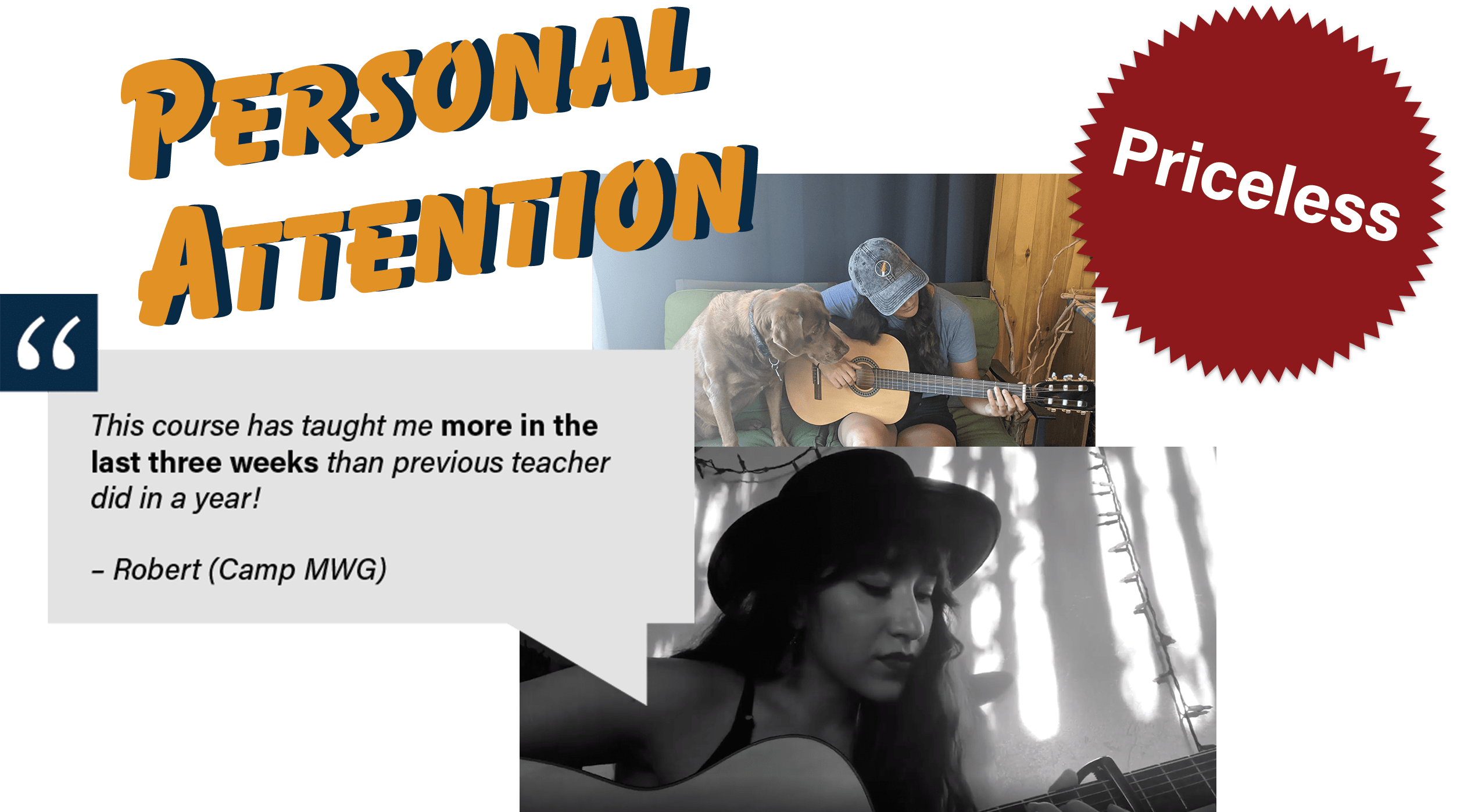 MWG Learning System
1 Learn a new device or concept.
2 Internalize on the fretboard.
3 Apply to a real-life, jam situation.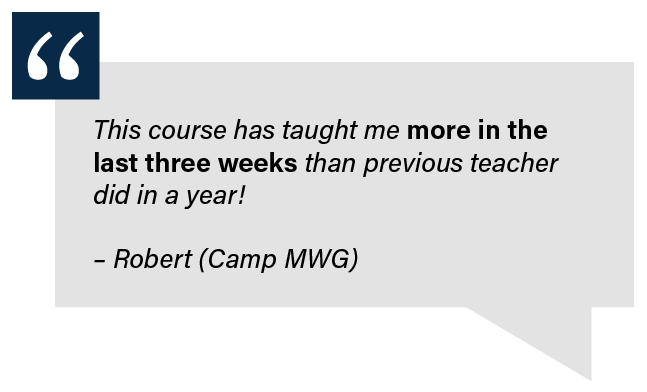 3 Ways to Improve Your Playing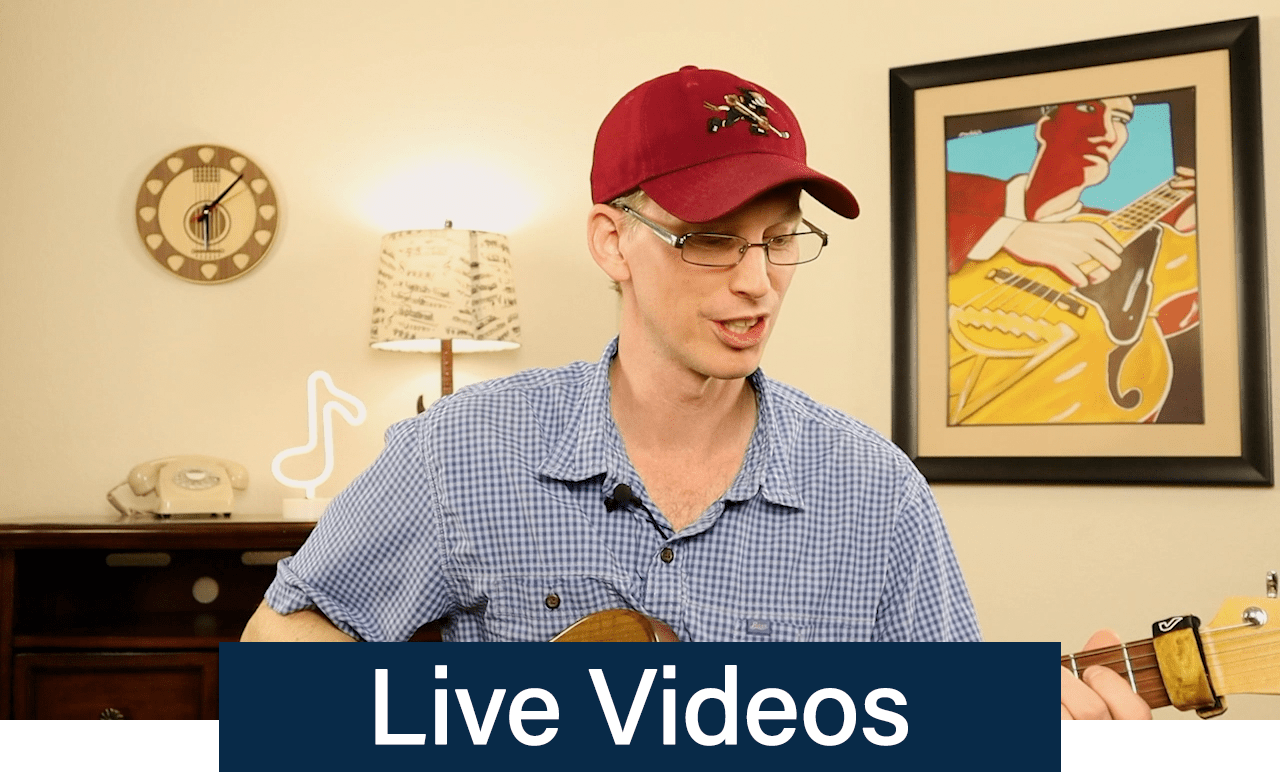 Interact with fellow guitarists
Direct feedback from Matt
Welcoming guitar community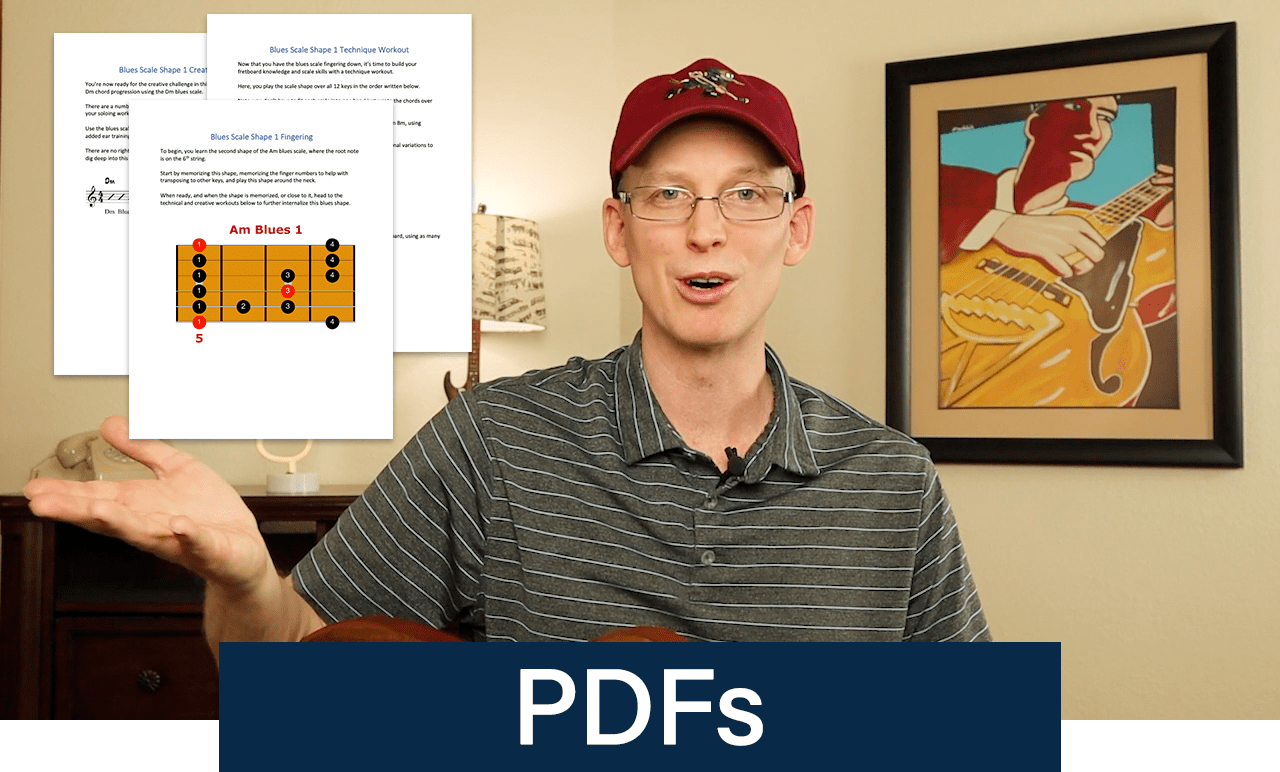 Downloadable PDFs
Copious musical examples
Easy to follow text exercises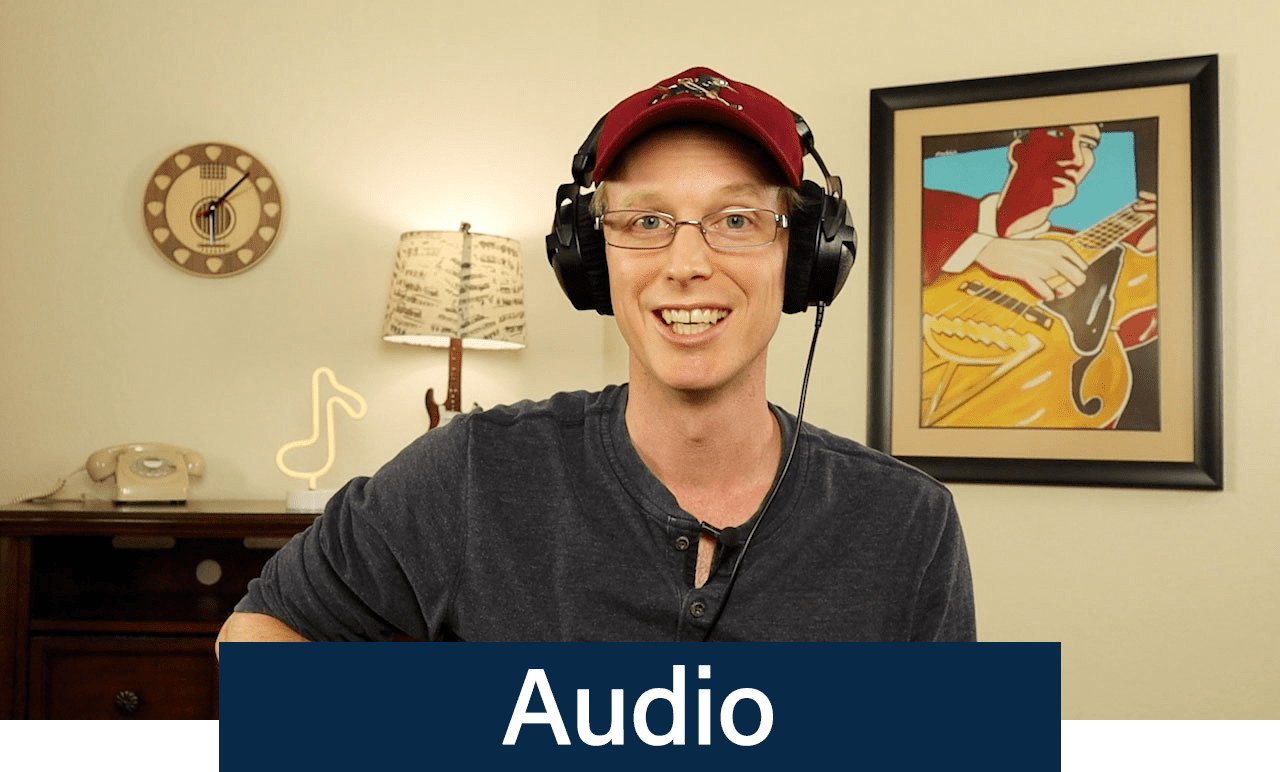 Backing Tracks
Audio Examples
Multiple tempos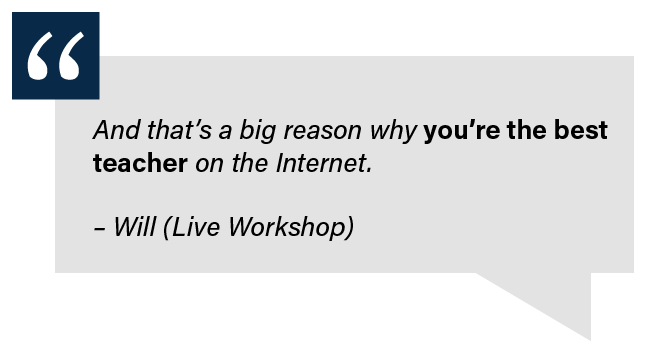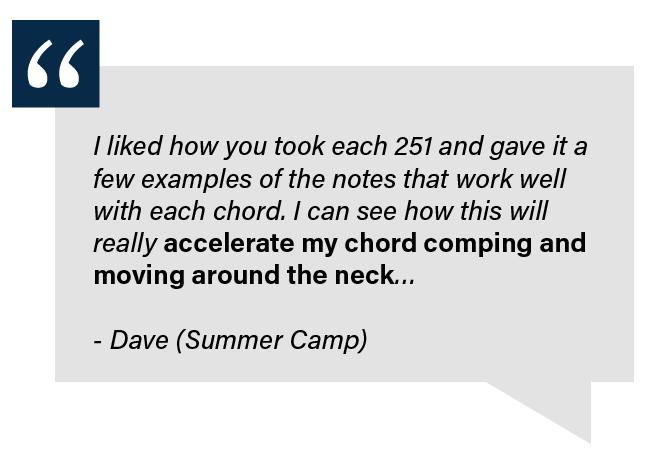 Zero Risk 30-Day Money-Back Guarantee
To make sure you have ZERO risk, you're protected by a 30-day 100% satisfaction guarantee.
If you're not happy with this course for any reason, simply send Matt an email [email protected] or instant message, and he'll refund your money.
No questions asked. No hassle. No waiting.
We guarantee that if you play these exercises, you will reach your musical goals and have fun in the practice room.
If not, we'll make it right…right away!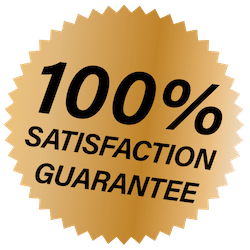 Lifetime Access $100
Secure Payments. Safe and Secure SSL Encryption

1 Payment = Lifetime Access