Who You Study & What You Learn
April 10 FREE Preview - Joe Pass
Dig into a classic Joe Pass ii-V-I line as you explore:
Bebop patterns
Scales + arpeggios
Jazz phrasing
View the FREE preview lesson & workshop here.

April 17 Workshop - Wynton Kelly
Dig into a classic Wynton bluesy line as you explore:
6th arpeggios
Appraoch notes
Repetition
Lydian Dominant
Upper-structure triads

April 18 Workshop - Sonny Rollins
Explore a Sonny Rollins doubletime line as you learn about essential Sonny concepts, including:
Augmented triads
4125 Pattern
Bebop scales
Jazz scale patterns
Upper triads
2-b7-6-5-6 Pattern
Passing notes
16-note phrasing
12357 arpeggios
Essential jazz rhythms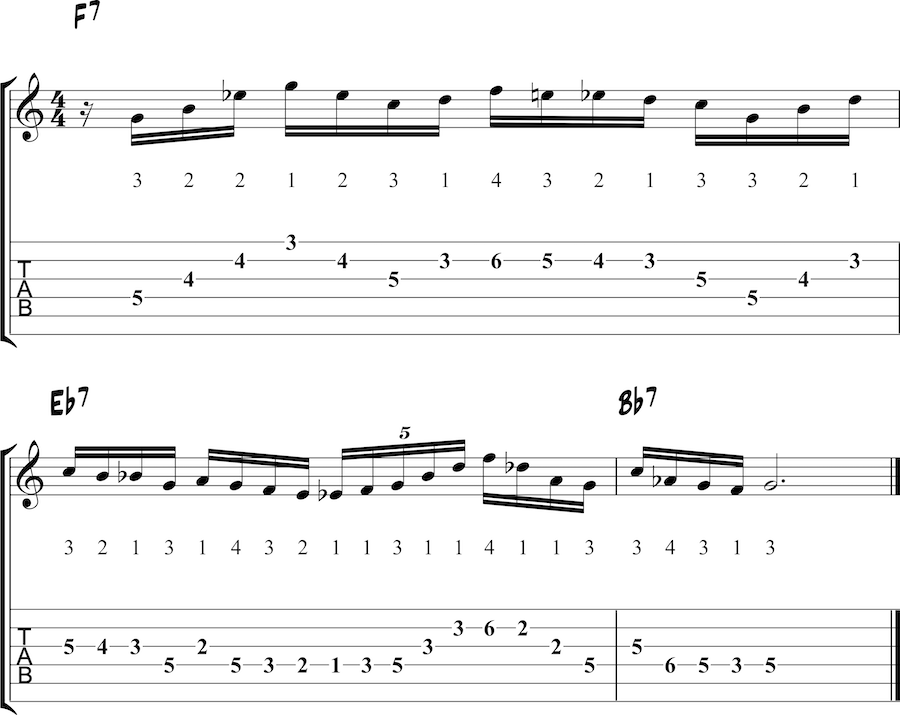 April 24 Workshop - Wes Montgomery
Learn a classic Wes chord phrase and dig into some of Wes' favorite chord concepts, including:
Rootless 9th chords
Approach chords
I-V-I sub concept
Chord soloing rhythms
Rootless 7b9 chords
Maj7#11 over 7th chords
3-9 chords
Chord soloing phrasing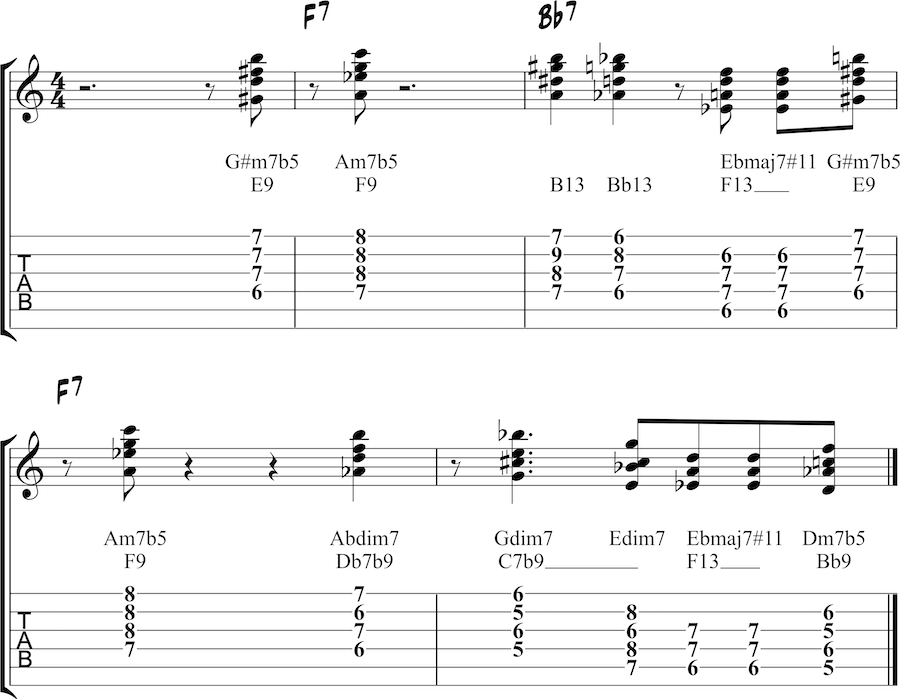 April 25 Workshop - Emily Remler
Play and pull apart an essential blues phrase as you explore her favorite soloing devices, such as:
Lydian over 7ths
Blues notes
Neighbor notes
Chromatic patterns
Enclosures
Chromatic 3rds
Full range of guitar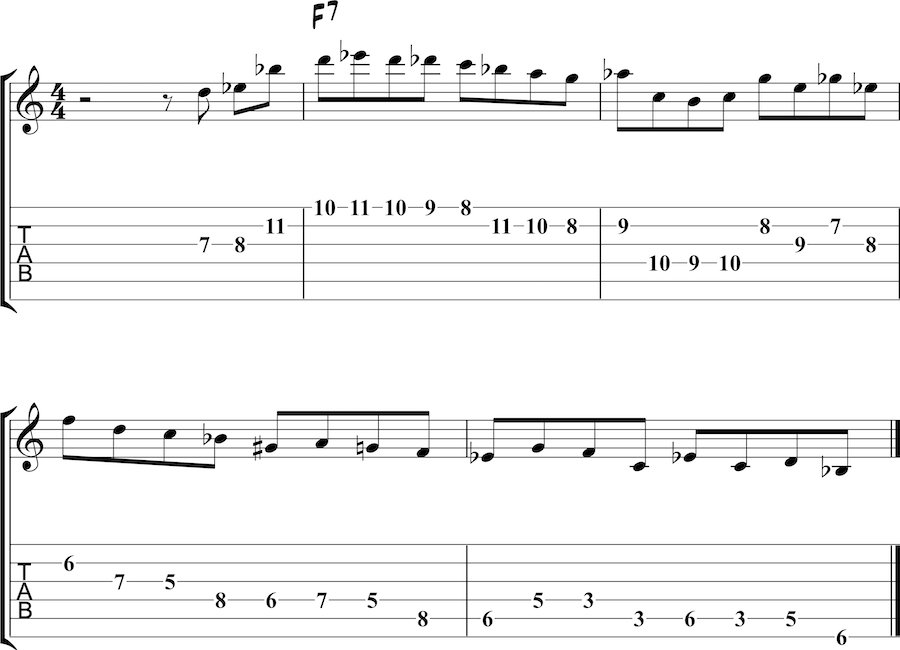 Lessons With the Greats Schedule
Day
Live Workshop
Details
April 10th
Free Preview Workshop
Joe Pass Lick
9am PST
View the FREE preview lesson & workshop here.
April 17th
Wynton Kelly Lick
9am PST
Dig into Matt's favorite arpeggio & more.
April 18th
Sonny Rollins Lick
9am PST
Level up your chops with a classic double-time line.
April 24th
Wes Montgomery Lick
9am PST
Get Wes's chord soloing sound under your hands.
April 25th
Emily Remler Lick
9am PST
Nobody swung harder than Remler, now you can too.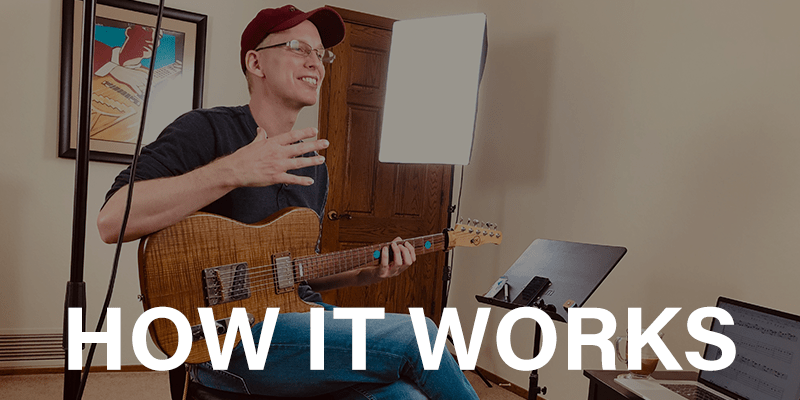 1. Sign Up Here
Secure checkout makes it easy to sign up and start playing now.
Safe encrypted checkout.
30-Day money back guarantee.
24/7 customer support.
2. Lifetime Access
Get lifetime access to all camp material.
4 live workshops & replays.
35 PDFs with diagrams, TAB & notation.
Mp3 audio examples and backing tracks.
3. Learn at Your Pace
MWG Spring Camp fits into your schedule and lets you learn at your perfect pace.
Unlimited workshop replays.
Downloads to learn online & offline.
Learn during camp & for months/years beyond.
What You Learn With Spring Camp 2021
1
Learn from Licks
Break down any lick to pull out essential building blocks & concepts.
Break down licks into concepts.
Turn concepts into exercises.
Identify jazz concepts by ear!
Much more…
2
Creative Practicing
Everything you need to improvise using concepts taken directly from legendary jazz artists.
Turn licks into workouts.
Learn by soloing...every day
Unleash your creativity.
Much more…
3
Soloing Devices
Expand your jazz vocabulary with essential concepts & devices taken from real solos.
Authentic jazz vocabulary.
Scales & arps REAL jazzers use.
Essential chord soloing concepts.
Much more…
What Camp Students Are Sayin'
""Thanks Matt. This camp was extremely helpful to me. The combination of your explanations, playing, and use of the whiteboard were excellent."
- Lorraine K.
"There are concepts in this camp that I'd been trying to figure out by myself forever but couldn't. It feels like it's Christmas for me right now!"
- Kirk S.
"Matt, you're the best. I've played for 50 years and collected hundreds of books. But no one covers the subjects as well as you."
- Vince T.
"I love your camps Matt. You're the best teacher of guitar that I've ever had and that's saying something."
- James O.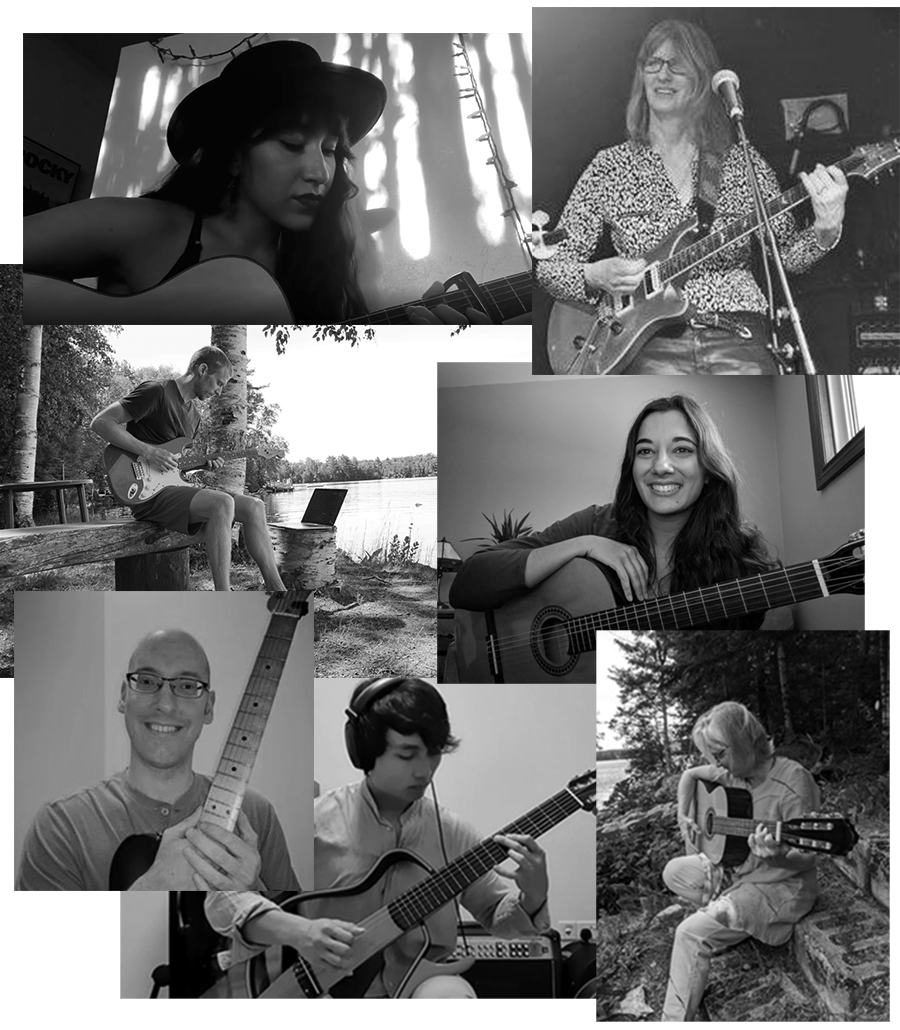 Standing On the Shoulders of Giants
Learning jazz guitar can seem like a big mountain to climb, and sometimes like an impossible task.
While jazz is a challenge, it's definitely not impossible to learn & I believe that everyone can play jazz guitar with the right guidance.
Alongside expert instruction, learning from those that went before you is the best way to reach your jazz guitar goals.
Studying lines, concepts, and devices from legendary players gives you the material, confidence, and vocabulary you need to enjoy jazz guitar, every day.
This is why I created Lessons with the Greats. To show you how to learn directly from your favorite players, grow as a jazz guitarist, and make climbing that mountain easier and definitely much more enjoyable.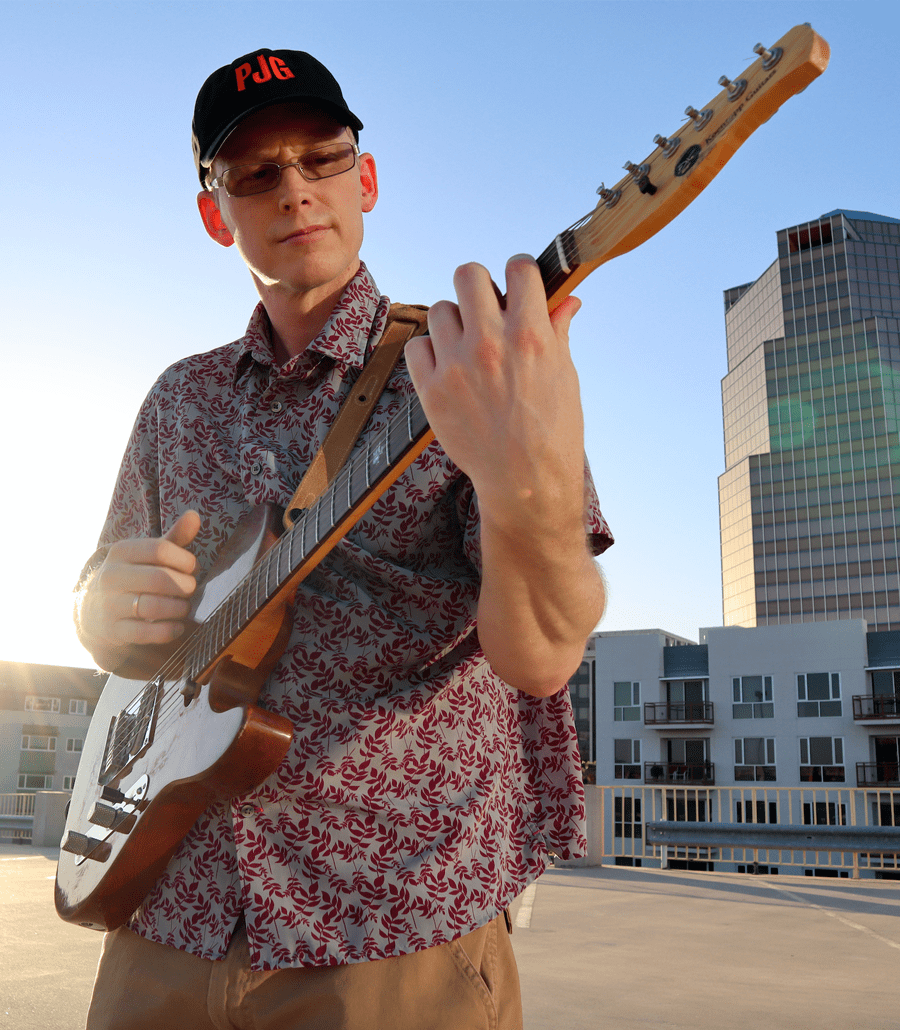 This Camp is for you if...
1
Tired of Struggling
...you've checked out jazz but are struggline and don't know what to do.
Your solos sound like scales.
Practicing is soooooo boring.
Need a jazz confidence boost.
2
Jazz Vets
...you're a jazz guitar vet looking to keep your skills sharp and have fun in the practice room.
Keep your jazz skills sharp.
Learn by ear in real time.
Get 20+ jazz new concepts down.
3
New to Jazz
...you've never tried jazz before, but you're ready and just need a push to get going.
Authentic jazz concepts.
Improvise with confidence.
Express your creativity.
Frequently Asked Questions
When does the camp start and finish?
Once you sign up, you have lifetime access to the camp material. Play at your own pace, there's no deadline to finish. Live workshop dates are April 17, 18, 24, & 25, 2021.
Is the camp like a zoom call where I have to show up at a specific time/day to attend the classes?
No, it's not like a zoom call. You can attend the workshops live, all good. If you can't make it you have lifetime access to the replays so you can watch them any time, and as many times as you like.
Are students "live" with Matt, I'm worried my English won't be good enough to participate."
You are live with Matt, but in a chat room style, so you aren't on a video call with the group. You watch Matt teach live and interact with him and other campers by chat. You can write in any language, right now workshops have English, French, Portuguese, and Spanish speakers all mixed together. It's a multi-lingual, multi-cultural camp!"
How long do I have access to the camp material?
You have 24/7/365 lifetime access to the course.
What if I decide the camp isn't for me?
I'm happy to give you a refund within the first 30 days after your purchase date, no questions asked.
What skills will this camp teach me?
Lessons with the Greats gives you the tools you need to sound like a real jazz guitarist over standards. You learn to recognize soloing concepts by ear and on paper, you then turn those concepts into endless creative workouts. Everything you need to learn directly from your favorite jazz artists and expand your jazz skill set is in this camp.
What type of guitar do I need for this camp?
You can use a nylon string, electric, or acoustic guitar for this course. Any guitar is cool, so go with what's comfortable for you.
What do I do if I need help?
Contact Matt on the Help Page to receive expert support 7 days a week.
The MWG Experience
1
Expertise
Benefit from Matt's lifetime of studying, performing, and teaching players of all experience levels.
Doctorate in Jazz Performance
25+ Years Teaching Guitar
2000+ Live Performances
8000+ Private Lessons Taught
2500+ Online Lessons Published
2
Community
Discover a welcoming and encouraging community of guitarists just like yourself.
Welcoming Group of Guitarists
Friendly, Global Community
Encouragement From Your Peers
Learn From Fellow Players
Make Guitar Friends For Life
3
Personalized
Reach your maximum potential on your own schedule with expert, personalized guidance.
Personal Learning Pathways
Tailored Ways to Learn
Options for Every Learning Style
Learn by Jamming with Matt
Unique Performance Guidance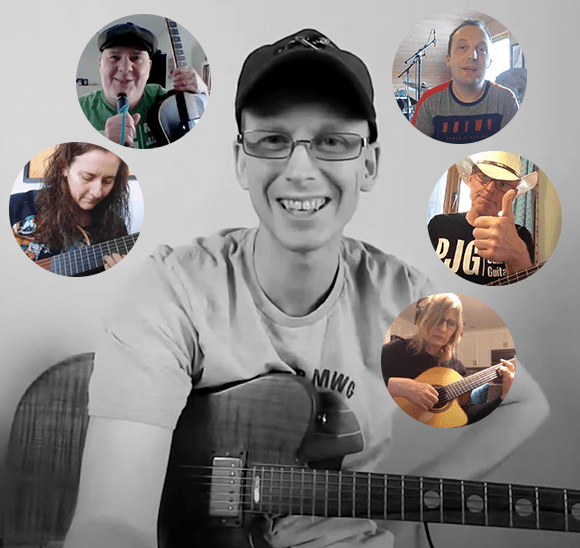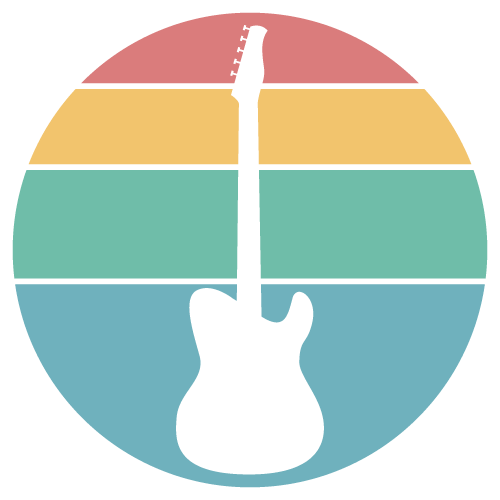 Lessons With the Greats Camp
Live Workshops, Exercises, Audio Examples, Jam Tracks...
- MWG 10-years online special price.
- Lifetime access to all material.
- Live workshops & replays.
- 30-day money back guarantee.
- 24/7 expert customer support.
Lifetime Access $100