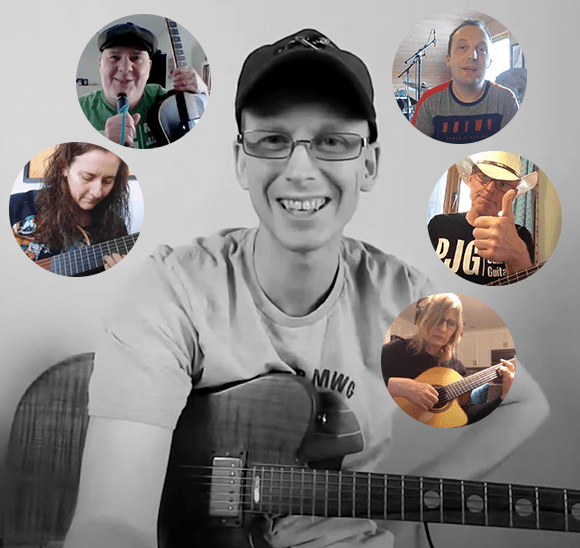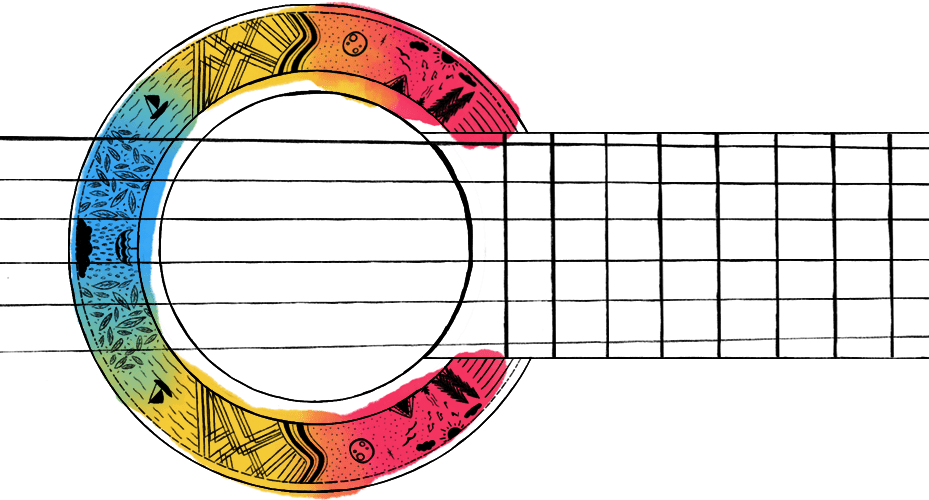 Chord Melody & Solo Guitar Camp
July 12th, 2021
Live Workshops, Exercises, Audio Examples, Jam Tracks...
- MWG 10-years online special price.
- Lifetime access to all material.
- Live workshops & replays.
- 30-day money back guarantee.
- 24/7 expert customer support.
Learn More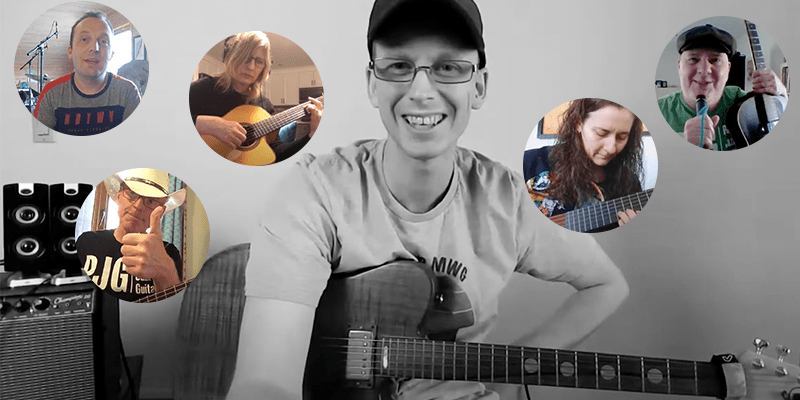 In this lesson, you learn:
- Major Scale Chords
- Major Blues Scale/Relative Minor Blues Scale Soloing
- Learning chords as groups – flow and all 12 keys
- Short and long practicing.
- And more...
FREE Camp Session Replay
What You Learn With MWG Camps
Guitar Fundamentals
Master the fretboard with creative and addictive guitar workouts.
- Demystify chords, scales, and arpeggios.
- Connect modes vertically and horizontally.
- Play any device, in any part of the neck, at any time.
- Much more…
Creativity and Improvisation
Ditch the boring, repetitive, exercises as you use creativity and your imagination to learn essential guitar skills.
- Learn how great players build great solos.
- Discover the powerful ear-hand connection.
- Use creativity and soloing to build essential guitar skills.
- Much more…
Practice for Maximum Results
Never waste another second in the practice room as you learn to wring every ounce of effort and enjoyment from your playing.
- Use short, focused practicing for huge progress.
- Stop avoiding practicing and start loving playing guitar.
- Reach your maximum musical potential.
- Much more…
10 Years of MWG Online
10 years is a long time…but it passes in the blink of an eye. It seems like just yesterday that I started Matt Warnock Guitar, now MWG, in my tiny Brazilian apartment.
What began as a jazz guitar lesson site in 2011, has grown into the online destination for creative guitarists all over the world a decade later.
With 100s of courses, workshops, camps, libraries, and lessons, there's something for every guitarist at MWG…with new content added weekly.
In 2021 we're celebrating 10 years of MWG, and we couldn't have done it without you. Thanks for being in the MWG community and here's to many more years of jamming together!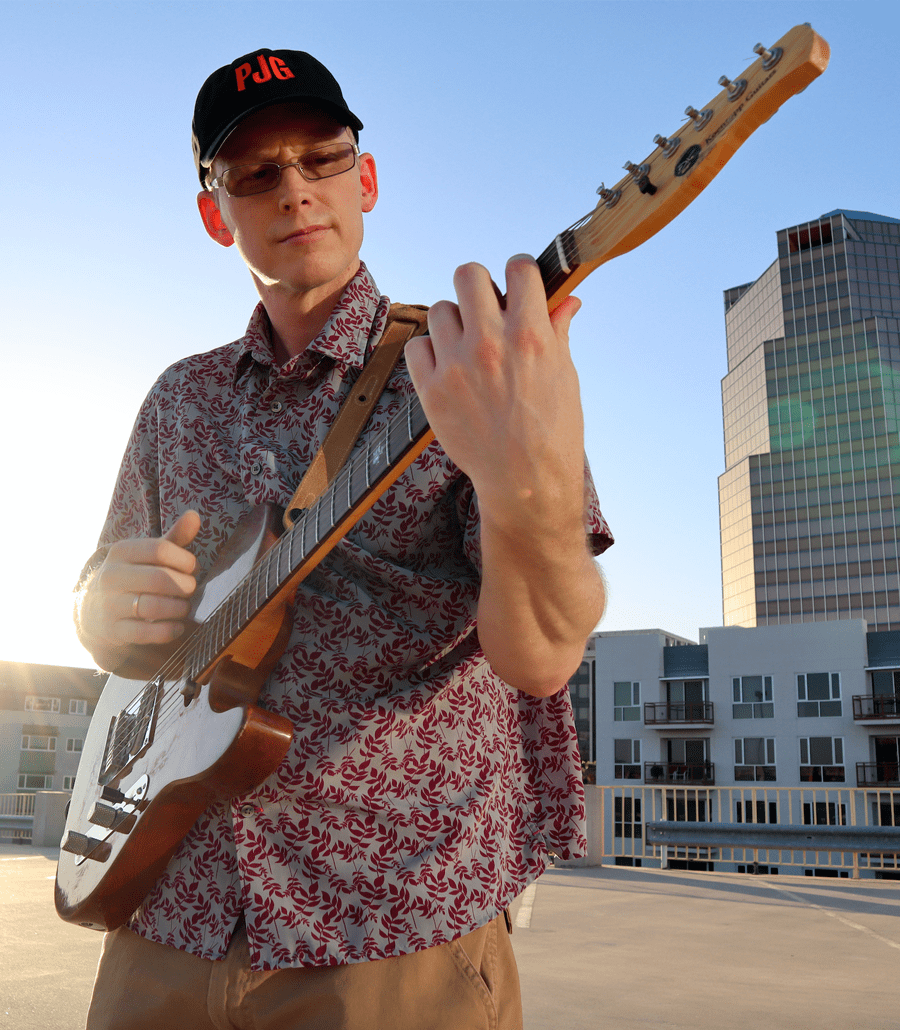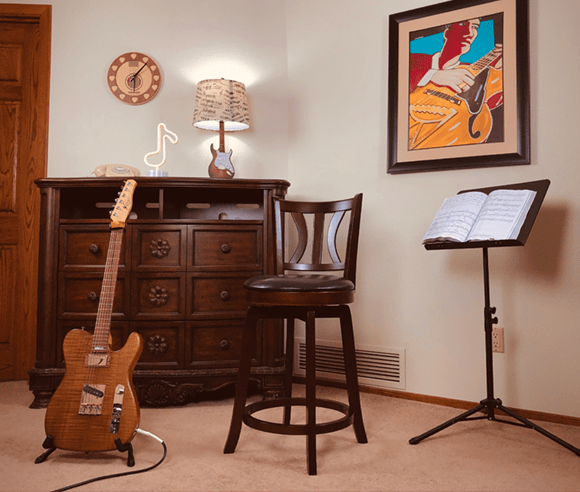 MWG All Access
Ready to Start Now?
Courses, Libraries, Workshops, Office Hours...
- MWG Camp special pricing.
- Instant access to 147 courses.
- 17 full resource libraries .
- Live guitar workshops every Thursday.
- 7-Day expert customer support.
Learn More Here
30 Days All Access FREE