Jerry Battista, Player Profile
Big band guitarist making huge strides with comping, soloing, and jam session confidence.
Before MWG
55 years playing guitar, 15 years in a jazz big band.
Needed to improve my improvisational skills.
Struggled to comp melodically without a pianist to help.
Over-analyzing and overthinking when soloing. (Performance anxiety)
After MWG
Relaxed and spontaneous comping with better voice leading.
Soloing is much more fluid.
Uninhibited by fear of "breaking rules or "making embarrassing mistakes."
Confidence at jam sessions is greatly improved.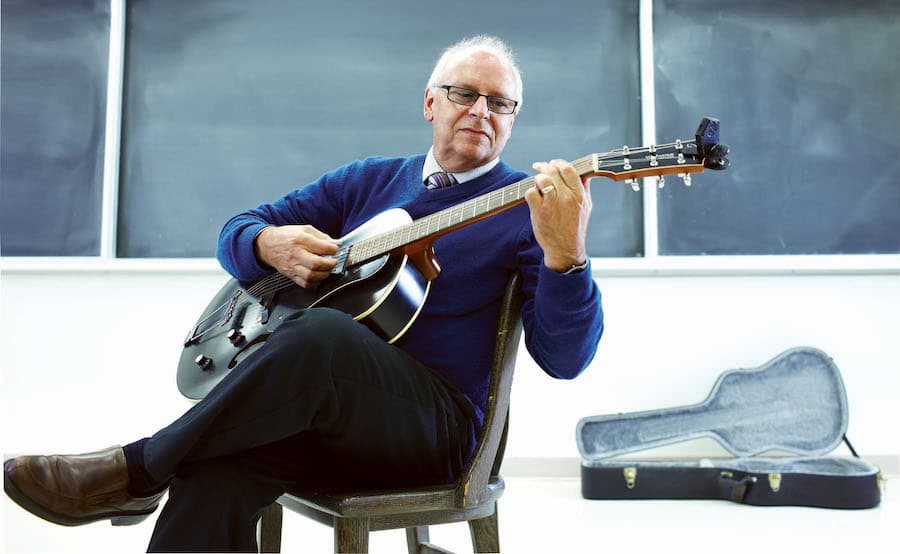 "MWG offers a rich on-line learning resource and organized curriculum for jazz guitarists at all levels and all ages. Matt's courses, camps, workshops, office hours, and daily exercises are extremely helpful. His depth of knowledge on jazz harmony and the guitarist's unique role is exceptional. He teaches material in a relaxed, friendly, and humble manner. He openly exchanges "tricks of the trade" and promptly responds to student questions, sometimes within minutes!" - Jerry Battista - Canada
Frequently Asked Questions
1. Any contracts or commitments?
None. You sign up for the course and get instant lifetime access.
2. Are the lessons downloadable?
All PDF, audio examples, and backing tracks are downloadable. Videos are streamed online.
3. What's available to me when I sign up?
Everything. As soon as you sign up, you get full access to every lesson, video, PDF, and backing track.
4. Can I ask you questions directly?
For sure. You can contact me through the comments, instant messenge, email, or carrier pigeon for a super fast response 7 days a week.
5. What if I fall behind?
You can't fall behind. Every lesson is built so that you work at your own pace and on your schedule. You can even keep track of completed lessons to pick up where you left off after any time away.
6. What if I buy the course and it's not for me?
Not a problem. Let me know within 30 days for a full refund no questions asked.