Bebop Scale – Complete Starter Kit
How to Master an Essential Jazz Scale & Create Authentic Bebop Solos.

This course is only available to GMM Members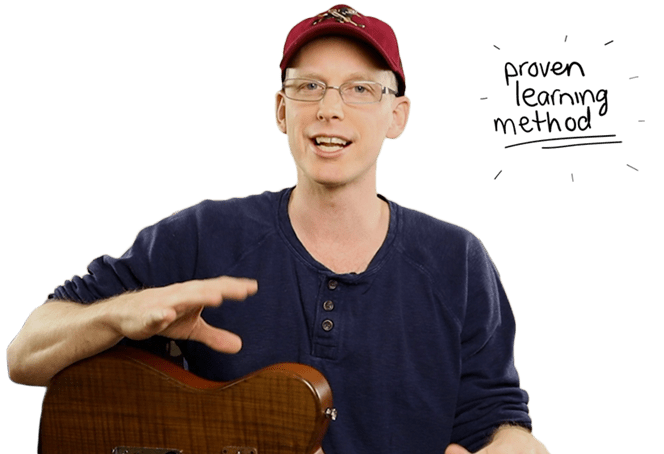 "How many scales and arpeggios do I have to learn before I finally have fun playing jazz solos? None of them sound good and I just want to quit!"

The biggest challenge you face when learning how to play bebop style guitar (that holds you back from reaching your full musical potential) is:

Spending all your time learning scales and arpeggios that a book said are "jazz" sounds, yet when you play them you sound nothing like jazz.

Sound familiar? Learning bebop guitar can be a challenging experience, especially if you don't have an organized, proven learning method to guide you.

Have you had any of these common bebop guitar learning experiences?

You know what bebop guitar sounds like, but you can't figure out how to recreate those sounds on your fretboard.

You've learned some bebop, but the exercises are so damn boring you stop playing, and then you see exactly zero results in your playing.

You waste precious practice time hunting for solid bebop lessons, and you don't spend any real, meaningful time playing your guitar.

Over the past 2 decades, I've played over 2500 gigs, taught over 8000 private lessons, and given workshops all over the world to guitarists of all levels.

I've found that many online courses and teachers overcomplicate bebop guitar, making it difficult to learn with boring exercises that produce exactly zero results.

This is 100% not the case with Dominant Bebop Scale Starter Kit.


In this course, I walk you step-by-step through my proven learning method guaranteed to teach you authentic bebop guitar skills and concepts.

With the Dominant Bebop Scale Starter Kit, you benefit from my over 25 years of jazz guitar experience, so you know exactly what to practice for immediate results.


3 Ways the Bebop Scale Starter Kit Improves Your Playing:
1. Make Every 7th Chord Line You Play Sound Like Bebop - Learn how the pros add arpeggios, twists, chromatic ornaments, and more to 7th chord lines to create memorable solos.


2. Learn How to Turn the Bebop Scale into Cool Sounding Solos- Stop guessing and learn the exact method used to turn the bebop scale into hip-sounding jazz solos.


3. Sound Like a True Bebop Guitarist Today - Never apologize for your playing again. Learn how to play authentic bebop guitar solos and build fretboard confidence with these exercises.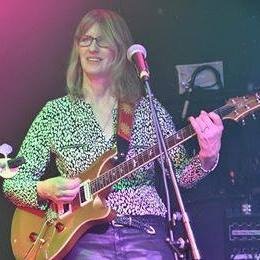 "Matt's courses have given me many skills and tools to apply in my guitar playing…"

"His superb lessons are fun, engaging and concepts are very well explained and demonstrated. I am a more confident and skilled guitarist because of Matt's lessons!"
- Kathleen
Here's a Sneak Peek
Learn how to use this course, why you should learn this material, and how to get the most out of your practice time with these lessons.
Build your rock-solid dominant bebop foundation with this first fingering, complete with technical and creative exercises that skyrocket your solos today.
Expand your dominate bebop fingerings to a second position as you learn a fingering, arpeggio shape, and vocabulary in this chapter.
Bring the dominate bebop scale fingerings together as you now cover the fretboard with this must-know scale.
I show you how to best review this material and how to take this material forward in your playing. The next best step in your guitar development is in this chapter.
This free bonus eBook, $20 Value, teaches you how to solo over every chord any jazz song with authentic vocabulary and total fretboard confidence.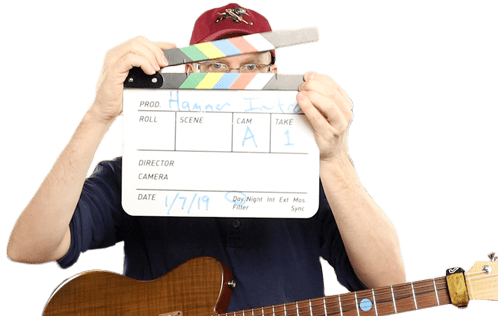 How to Get the Most from the Bebop Scale Starter Kit
1. Follow the curriculum order - Start with the introduction, learn how the course works, then jump in and practice the chapters in order. All lessons are presented in sequential order to make practicing fun and easy.


2. Practice at your own pace - As you finish any section, click "complete and continue" to mark your progress. Then, play at your own pace. You have lifetime access to this course, so there's no rush at all. Take your time and work at the best pace to fit your schedule.


3. Coaching from Matt - As you work through this course, post questions in the comment boxes below any exercise or in the chat bubble in the bottom right of any screen if you get stuck. I'm happy to answer your questions and give constructive, positive feedback. You can also post an unlisted YouTube video in the comments for feedback on your playing.
How YOU Benefit from Matt's Teaching Method
This is how Matt's proven teaching method makes you the best guitarist you can be.


Who is This Bebop Scale Course For?
This course is designed for guitarists looking to bring a jazz sound to your solos and expand your bebop soloing vocabulary.
It's for guitarists who:

Are tired of struggling to get a jazz sound in your solos.
Have learned the bebop scale but struggle to apply it to tunes.
Ready to expand your soloing skill set with essential jazz concepts.
Love jazz guitar records and are ready to solo like your favorite players.
Have tried to learn jazz soloing with other courses without success.

I've been studying, teaching, and performing bebop for 25 years all over the world.


I want to share with you everything I've learned about how to create authentic jazz guitar solos using the bebop scale.
Who is this Course NOT For?

As your Jazz Blues guide, my job is to keep this course positive, encouraging, and welcoming for EVERY guitarist who joins. That's why this course isn't for you if…


You're looking for a "Guitar God quick" fix. There's no such thing as an overnight guitarist. This program is about building a long-term relationship with the guitar that leads with enjoyment and real growth – not hype or impossible promises.


You're not a team player. This isn't American Idol for guitar, it's not a competition. The MWG Community is a safe environment for new and experienced guitarists to support and learn from each other. This is for team players who encourage growth in their fellow guitarists – not trolls who heckle their peers.


You're a negative Nelly. If you like to complain, tear down, or argue with other guitarists just for the sake of it, this program isn't for you. We're about encouragement, welcoming new players, and positive, constructive feedback. No negative energy or comments allowed in this program.
As seen on...


OFFER
EXPIRED
FREE MEGA BONUS
Easy Jazz Guitar Soloing eBook Yours Free! $20
When you purchase Bebop Scales, you not only get the full multimedia course, you also get my best-selling Easy Jazz Guitar Soloing eBook.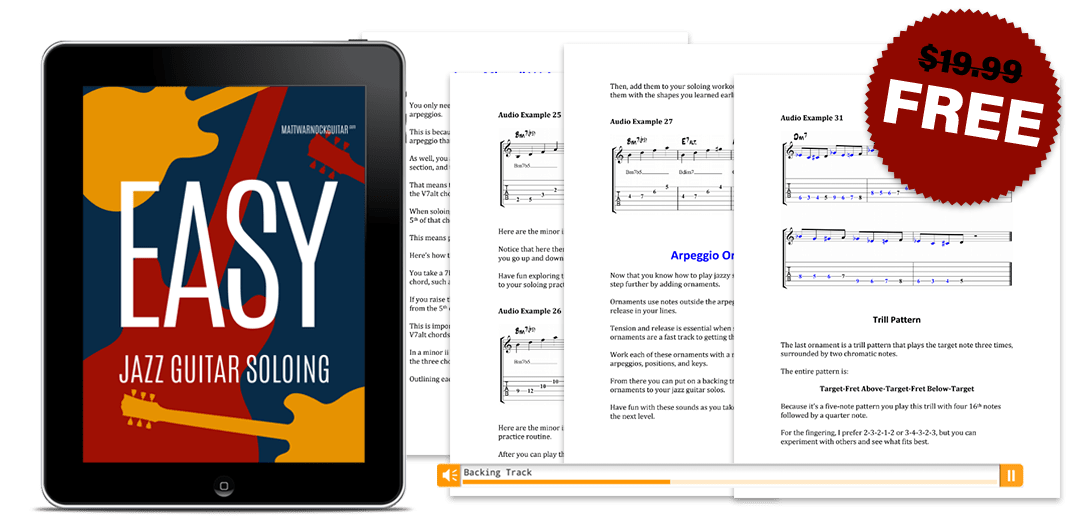 Don't wait, grab your copy of Bebop Scales before it's too late and take advantage of this awesome bonus offer.
What You Get - Breakdown with Price
Lifetime Access to Bebop Scale Starter Kit

($15 Value)
Matt's Proven Practice Strategy to reach your guitar goals.

($200 Value)
Feedback and Coaching from Matt 7 days a week.

($500 Value)
And More!

The Total Value of This Course and Bonuses Is Over $735
If you have the desire to learn bebop guitar, then you can reach your musical goals with the Dominant Bebop Scale Starter Kit.
And, I don't want you to have to spend a fortune to find lead guitar happiness in you practicing.
I've made the Dominant Bebop Scale Starter Kit affordable for anyone who wants to ditch the struggle of learning bebop on their own.
You won't pay $735, $335, $135 or even $35 like some other overpriced courses you see online…



You're about to gain immediate access to a proven bebop learning method that levels up your playing today.


This course is only available to GMM Members

That's less than you'd pay for 10 minutes of a private lesson.
Instead, you get a full multimedia dominant bebop scale course that levels up your playing and helps you quickly reach your guitar goals.

In return for this massive discount, I'd really appreciate your honest and constructive feedback so I can keep making my courses more successful for you and everyone in the MWG community.

Other than that, all I ask for is your full commitment and positive attitude so you can get the most out of this dominant bebop course and reach your guitar goals.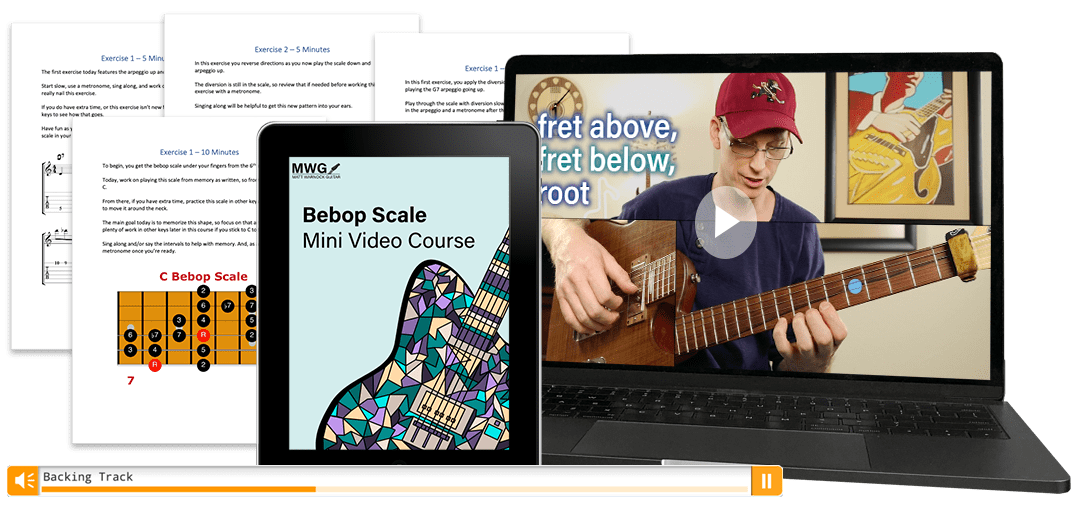 How The Bebop Scale Starter Kit Transforms Your Playing
1. Create Sophisticated Solos with Essential Bebop Vocabulary - Learn the exact twists and turns bebop guitarists add to the dominant bebop scale that transform your solos from plain lines to authentic bebop blowing.

2. Develop Creative Soloing Chops - Never sound like an exercise in your solos as you learn essential dominant bebop language alongside scales in this course.
3. Play Bebop with Confidence - Stop second-guessing yourself and being bummed about your solos and start loving your playing as you build dominant bebop skills and confidence with these workouts.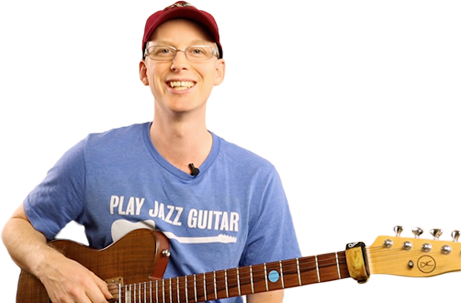 What You Get with Bebop Scale Starter Kit - Quick List
Whew, that was a lot to take in! Here's a quick recap of what you get when you enroll in Bebop Scale Starter Kit.
Lifetime Access to Bebop Scale Starter Kit

($15 Value)
Matt's Proven Practice Strategy to reach your guitar goals.

($200 Value)
Feedback and Coaching from Matt 7 days a week.

($500 Value)
And more!

This course is only available to GMM Members
Course Curriculum
How This Course Works - Start Here
Available in days
days after you enroll
Chapter 1 - Introduction
Available in days
days after you enroll
Chapter 2 - Bebop Scale Fingerings 1
Available in days
days after you enroll
Frequently Asked Questions
When does the course start and finish?
The course starts now and never ends! It is a completely self-paced online course - you decide when you start and when you finish.
Can I download the files for each course?
You can download all PDFs, audio examples, and backing tracks to practice offline. The videos are only viewed on the page.
What if I fall behind?
You can't fall behind! Every course is built so that you can work at your own pace and on your own schedule. It even keeps track of every chapter you've finished in any course, allowing you to take breaks if needed and come back at any time to pick up exactly where you left off.
What if I have a question about the courses or about music?
You can post all questions related to the course in the comments section of any section. I aim to answer all questions within 24 hours of posting. Also, you can use the instant messenger on the bottom right of page to ask questions or you can email me at [email protected].
What if I don't know where to start with my playing or which course to start with?
No worries, use our success paths and follow the step-by-step guides to learning what you want to work on – getting started, jazz guitar, blues guitar, guitar technique, lead guitar, rhythm guitar and much more!
What if I want access to multiple courses or MWG eBooks?
This is why we have the Guitar Mastery Membership which includes ALL previous and future courses as well as every single eBook Matt has ever produced.

This course is only available to GMM Members