Harvey Willensky, Player Profile
Classical guitarist falls in love with jazz, improvising, and chord melodies.
Before MWG
I wanted to improvise and play more freely.
I'd never played with a group or backing track.
Rhythms when soloing and comping were a struggle.
I got lost in the form and couldn't hear chord changes.
After MWG
I can improvise over standards in real time.
My timing & rhythm has improved dramatically.
My arrangements and chord melodies have improved significantly.
Listening to jazz is more enjoyable. I now understand what I'm hearing.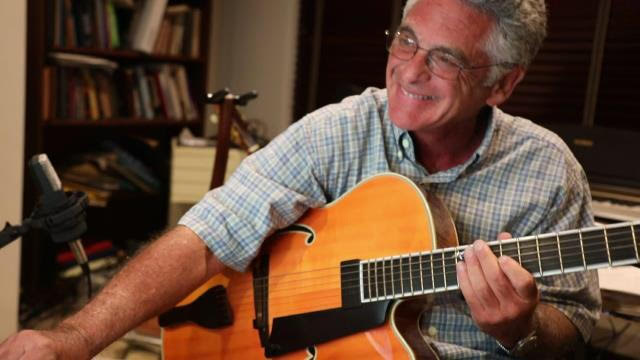 "I've been playing classical guitar for 60 years, and jazz for 5. MWG's structure, material, and support has given more experience and growth than any other musical learning experience I've ever had. Not only has MWG improved my jazz playing, it's improved my classical playing as well." – Harvey Willensky - USA
Frequently Asked Questions
1. Any contracts or commitments?
None. You sign up for the course and get instant lifetime access.
2. Are the lessons downloadable?
All PDF, audio examples, and backing tracks are downloadable. Videos are streamed online.
3. What's available to me when I sign up?
Everything. As soon as you sign up, you get full access to every lesson, video, PDF, and backing track.
4. Can I ask you questions directly?
For sure. You can contact me through the comments, instant messenge, email, or carrier pigeon for a super fast response 7 days a week.
5. What if I fall behind?
You can't fall behind. Every lesson is built so that you work at your own pace and on your schedule. You can even keep track of completed lessons to pick up where you left off after any time away.
6. What if I buy the course and it's not for me?
Not a problem. Let me know within 30 days for a full refund no questions asked.